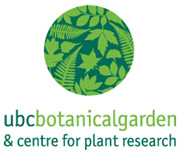 UBC Botanical Garden is Canada's oldest continuously operating university botanical garden. The original mission of the garden was research into the native flora of British Columbia. Over the past nine decades, our mission has broadened to include research, conservation, teaching and public display of temperate plants from around the world, particularly Asian, alpine and native plants. We're also home to the Greenheart Canopy Walkway.Come visit us - we're located at 6804 SW Marine Drive, Vancouver, BC. You can find more info at botanicalgarden.ubc.ca
April is such an amazing month, it's worth asking, "what's not in bloom?" In the Botanical Garden there are more plants in bloom this month than any other. Magnolias and rhododendrons lead the charge with their lavish blooms, but a closer look around the Garden reveals an extraordinary array of flowers of all shapes and sizes, colours and fragrances. Read the rest of our garden update on our blog for more reasons why you should plan a visit to the garden this month.
You can also stay up to date with UBC Botanical Garden by following us on Instagram, Facebook and Twitter. One of of our more recent Instagram videos highlights a bald eagle taking a bath in one of our ponds. It was pretty awesome!