With the ominous chill of largest iceberg break-up ever recorded on video circulating earlier this week to remind us, it is abundantly clear that the Arctic is transforming rapidly.
Sometimes the urge to hide away and await the stormy, acidic, high-tide future in defeat with a nice gin martini is undeniable.  Luckily there are hundreds of people working with the changes head-on to ensure we are knowledgeable, prepared, and supportive as a society as the future unfolds. This week at the ArcticNet Annual Scientific Meeting, over 450 researchers, NGOs, and stakeholders came together in Vancouver to discuss the future of the Canadian Arctic and to award the first ever Arctic Inspiration Prize of $1 million to Canadians whose projects create positive change to address issues facing the land and its peoples.
Last night four teams awarded parts of the $1 million total. The projects focus largely on the people who call some of the coldest regions in Canada their home.  $360 000 was awarded to The Arctic Food Network to help with their food-gathering system that enables communities to strengthen traditions of hunting and sharing.  Team leader, Mason White, says the prize will "[enable] our project to embody the transformation of knowledge into real and applicable expressions addressing community integration, celebration of culture, access to healthy food, and stewardship of land for Nunavummiut."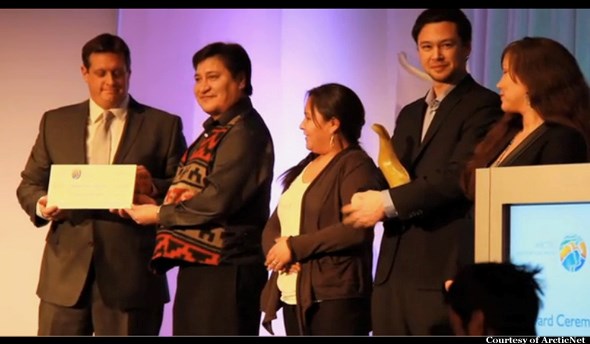 The Nunavut literacy counsel received $300 000 for the development of non-formal education programs for youth to imbed literacy skill.  $240 000 was awarded to the "Inuit Qujimajatuqangit" which roughly translates into the name of their book project; What Inuit Have Always Known to be True. The project will describe Inuit culture and traditional knowledge, and will serve as a resource for academics, researchers, educators, and the next generation of Inuit.  The Thaidene Initiative will be using the $100 000 they were awarded to help with the protection of a 33 000km2 national park reserve in the Northwest Territories.
Congratulations to the very first Arctic Inspiration Prize winners!