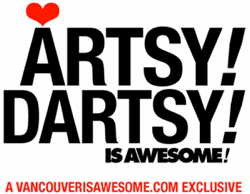 Vancouver has a vibrant art and design scene. It is our mission to make this stimulating world accessible to everyone.Artsy!Dartsy! is Vancouver's online Art & Design event guide. Offering comprehensive event listings since 2008, the site is updated daily to promote current and upcoming exhibits, lectures and shows. It is a resource for casual art-goers, industry professionals and tourists. With a user-friendly format, information is sorted by media, venue, schedule and location as well as handy street maps.For the full listing please head to Artsy-Dartsy.com.
.
.
ArtsyDartsy.com is conducting an un-official poll on the Vancouver Art Gallery proposed relocation. Please take 90 secs and take the poll. Feel free to pass on the link. http://bit.ly/gfhTsr
.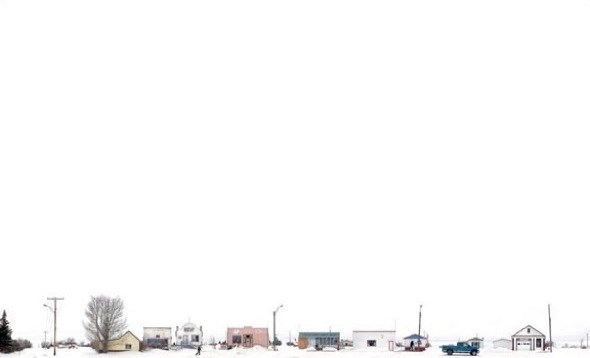 Gallery Jones presents Danny Singer: New Work. Opening Reception: Thursday, Mar 3, 6pm
Since 1999, Canadian photographer Danny Singer has been creating large-scale panoramic images of main streets of small prairie towns across Canada and the United States. Many of these towns are only a stone's throw from major throughways, and often missed by passing traffic. Singer was initially struck by the linear nature of their main streets, and their possibilities for renewal, reinvention and growth. Noticing the absence of industrial or suburban sprawl found in urban centers, the main streets contained all the elements that defined the town, neatly presented within a discrete length. As George Moppett, Associate Curator of the Mendel Art Gallery has described, small town main streets are a "social, cultural, and commercial gathering place… with its constituents of community hall, bank, restaurant, bar, curling rink, post office, hair salon and hotel… Singer's main streets evidence a present caught between familiar ways of life and uncertain prospects." His exquisite pictures luxuriate in the myriad surface details of these disparate North American towns, capturing the nuances of place. Singer has also produced video works based on this subject.

Danny Singer constructs his images by carefully stitching together many individual exposures using computer software, creating an all-inclusive, seamless panoramic perspective with a floating point perspective and are printed up to 10-feet in length. This lyrical panorama is indicative of Singer's highly specialized process and meticulous technique.