Vancouver Is Awesome is a proud sponsor of thisopenspace.ca, an online platform for booking unique spaces for pop-up shops, exhibits, and events.
They've hosted hundreds of pop-up concepts in Vancouver neighbourhoods since September 2012. Every time a new pop-up is about to launch @thisopenspace, you'll catch a sneak peek here on V.I.A.!
Meet Louis Dombowsky, industrial designer and master craftsman with an irresistibly minimalist aesthetic. From a family of designers and entrepreneurs Dombowsky started building furniture with his grandfather at a young age. He spent a few years pouring concrete, framing and doing finish carpentry, a veteran of that trade. One leap later, he's working through an Industrial Design degree at Emily Carr University of Art + Design. He's the man behind the quickly emerging Vancouver brand Azuza Design. His first pop-up shop arrives in Chinatown tomorrow night. He welcomes the public to celebrate and experience #AzuzaDesign.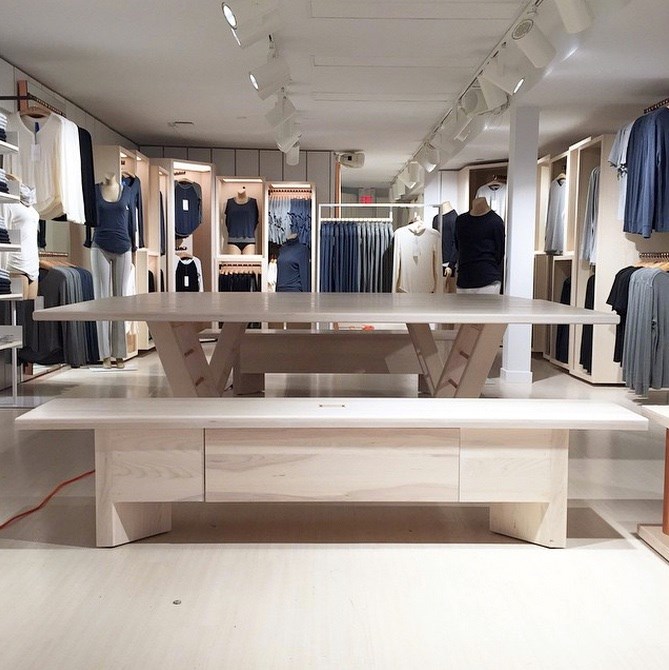 #AzuzaDesign can be found in Kit + Ace stores across Canada - staple pieces that unite the paired down aesthetics and concept of the established retailer. Made with state of the art technologies, Dombowsky combines engineering principles with the creative process to unite form and function. Steel, ultra high performance concrete, reclaimed wood are some of the materials used to deliver seamless pieces, built to last.
Have a seat and talk shop with a sampling  of Vancouver's design community at the opening. Three new dining tables will be released to the public in a comfortable and paired-down living room setting for this week long pop-up at 434 Columbia. Opening night: Saturday May 30th, 8PM - late. See here for shop hours.