Vancouver-based Pacific Salmon Foundation is dedicated to the conservation and restoration of wild Pacific salmon and their ecosystems. We work to bring salmon back, stream by stream through the strategic use of resources and local communities. We're an independent non-governmental organization that guides the sustainable future of Pacific salmon and their habitat. Our organization is a catalyst that connects and motivates people, communities, organizations and businesses to restore and regenerate Pacific salmon populations in British Columbia and the Yukon. Each month V.I.A. provides a platform for us to bring you something awesome concerning salmon in British Columbia!
From Sonora Morin, Pacific Salmon Foundation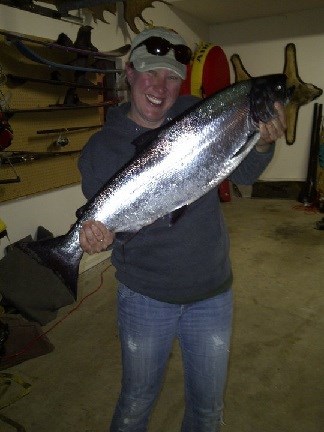 I caught this magnificent Tyee last year off of Hoiss Point in Nootka Sound.  The morning bite was non-existent, and after a good cup of chowder from Critter Cove, I was determined to get the big one.  Of course the "boy" of the boat was all in panic that we hadn't caught anything; myself, I decided to break the golden bait rule.  Tired and rejected, I quickly pulled up my gear and threw on my good old white hootchie and dropped depth.  Snickers and "you'll be sorry" comments lasted about seven minutes, and then I brought this beauty on board…who said girls can't fish? 
From now until September 4th, send your favourite fish photo and a short story (100 words or less) to me at smorin@psf.ca, and you could have the chance to win one of the following prizes:
First: Return to Freshwater - Coho framed print by Mark Hobson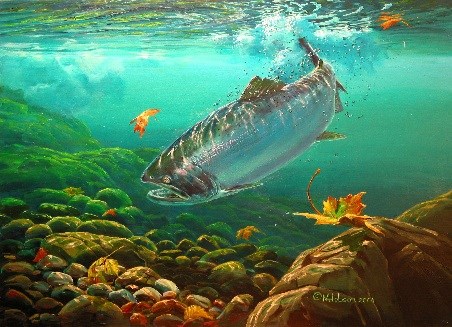 Second: Pacific Salmon Foundation Fleece Jacket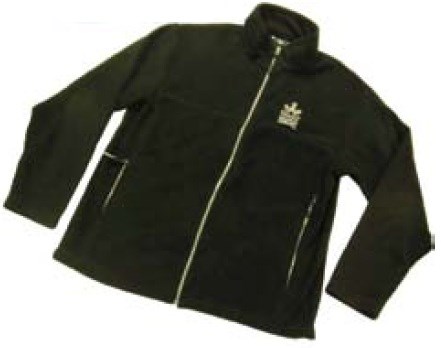 Third: Pacific Salmon Foundation Cap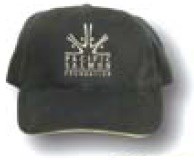 All entries will automatically receive one of our yellow salmon-shaped PSF decals that are perfect for your boat or bumper, so remember to send me your mailing address as well!

Good luck and tight lines!
*Three finalists will be selected by members of the Pacific Salmon Foundation staff and board, and all participants agree that the Pacific Salmon Foundation can use submitted photos on the Internet, printed and social media.