By now I hope you've either picked up a printed copy of the joint issue of the magazine that we did with Discorder from one of the many LOCATIONS that stock it or you've DOWNLOADED the PDF from us for FREE. Over the next couple of weeks I'm going to bring you an inside look behind each and every spread.
Eleventh up is a spread containing our Most Awesome interview with Mayor Gregor Robertson. It took us months to lock this one down and it finally came together when we were right down to the wire of our deadline. We had THIS Cory Monteith interview in the bag and would have posted it in this print issue if our appointment to interview the mayor had fallen through... and we're REALLY glad it didn't because the interview turned out great if I do say so.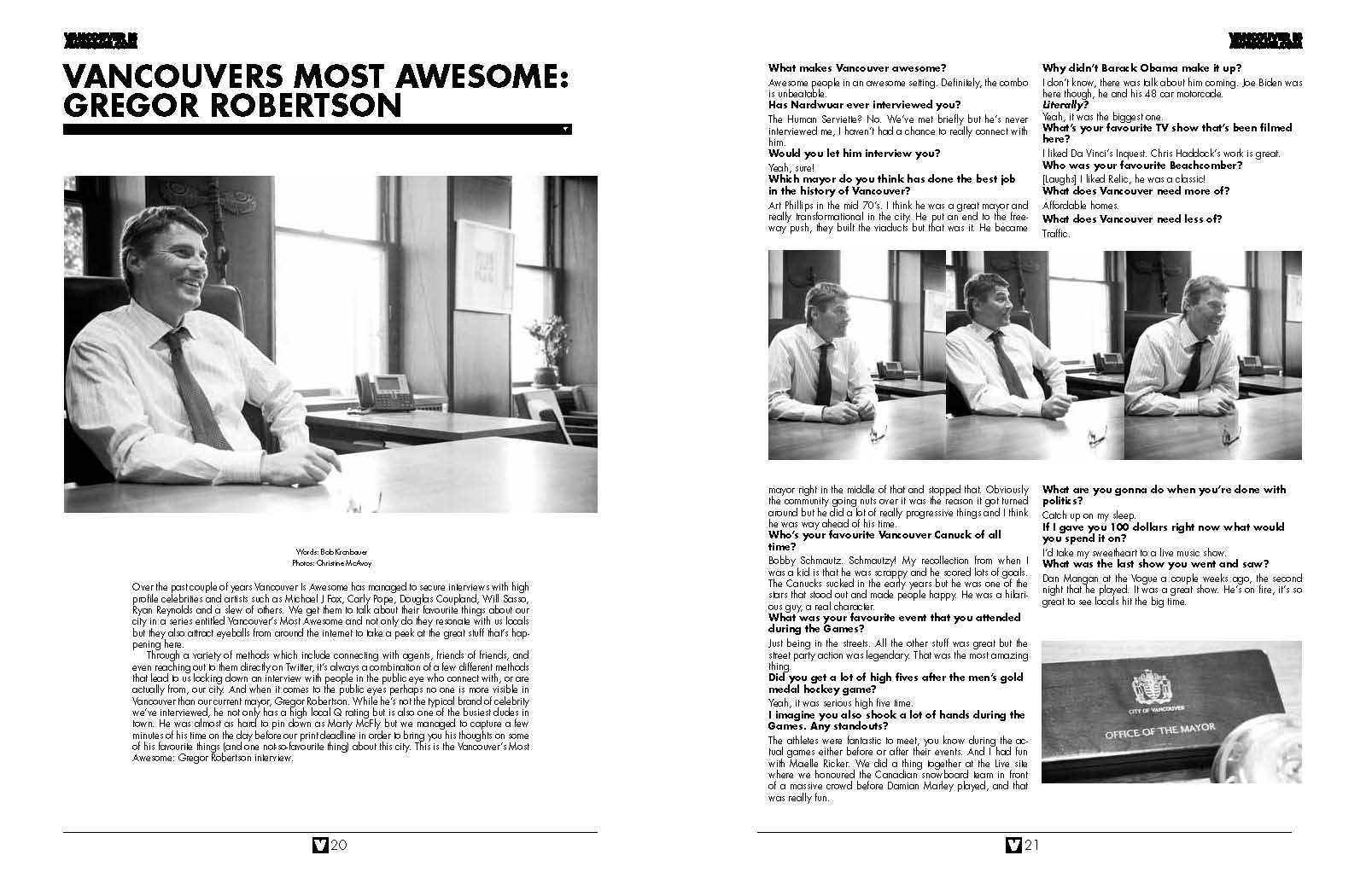 Click here to DOWNLOAD THE PDF of our entire magazine for FREE!