By now I hope you've either picked up a printed copy of the joint issue of the magazine that we did with Discorder from one of the many LOCATIONS that stock it or you've DOWNLOADED the PDF from us for FREE. Over the next couple of weeks I'm going to bring you an inside look behind each and every spread.
Last up is a spread containing comparative images from the book Vancouver Then and Now, one of the best books of Vancouver photography ever published. The author took old photos of the city and juxtaposed them next to new images shot from the same angle, showing the constant state of change that our city is in, and it is truly awesome.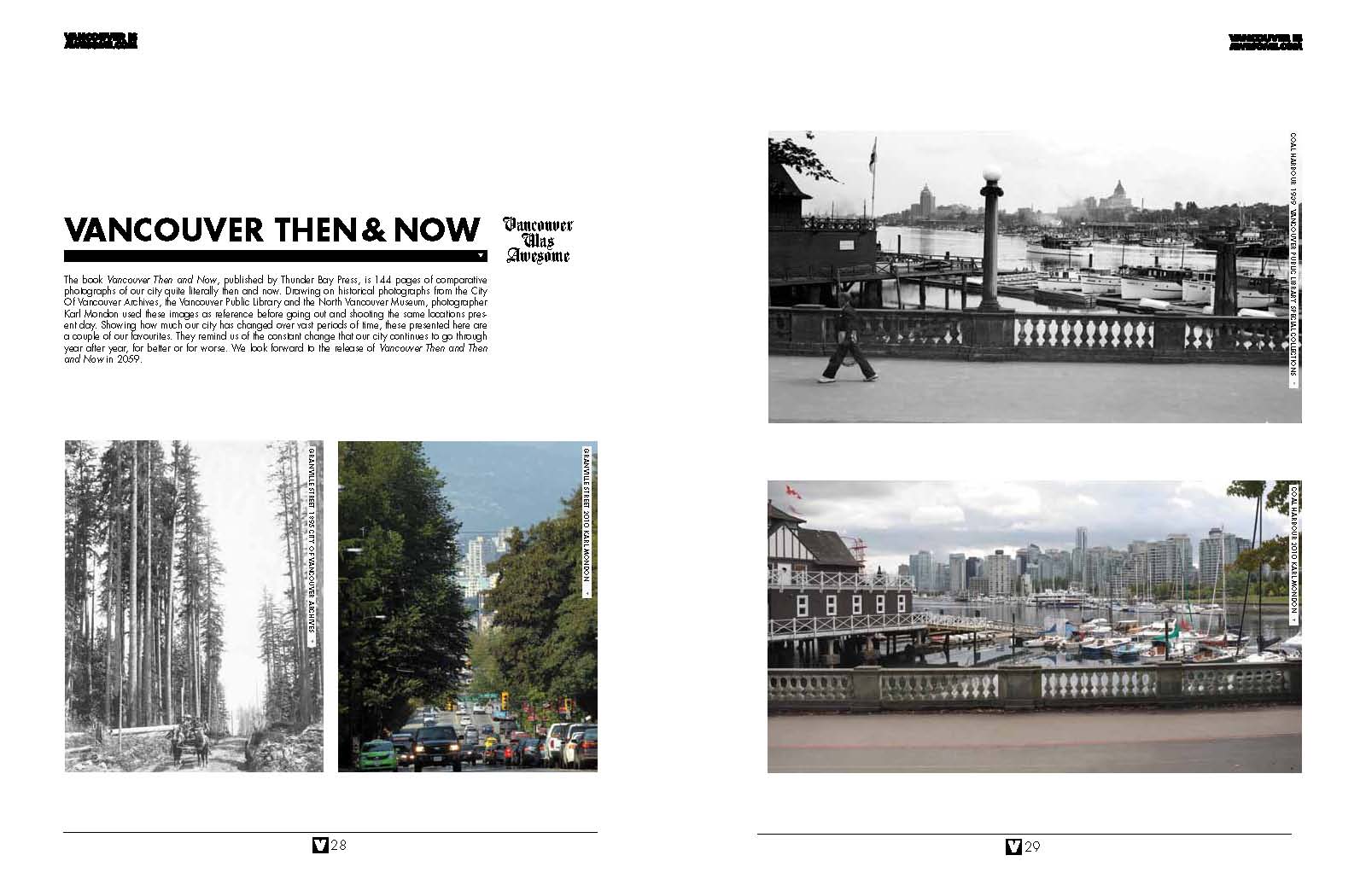 Click here to DOWNLOAD THE PDF of our entire magazine for FREE!