Paul Bae really wants you to know that he lives and works in Vancouver.
This tidbit matters because Bae, a podcaster, writer, comedian, and former teacher, has come to be known as one half of the duo behind the popular podcast The Black Tapes, which somewhat inadvertently gave the impression he was a Seattleite.
Not so. Bae is proud to be a Vancouverite. It's here that he writes and produces he newest podcast, the six-episode mind-bender called The Big Loop.
Featuring self-contained stories that hit "a different emotional note," each week, Bae says "The Big Loop" is an unabashed homage to podcast and radio series Love + Radio with a touch of This American Life.
This might be a good time to suggest you stop reading this (crazy!) and give the first episode of "The Big Loop," called "The Studio," a listen. You can come back and finish reading after (promise?).
With an October 31 release, "The Studio," definitely comes with a hefty dose of the supernatural, though Bae says "sad" is the emotional overtone for this evocative story of a woman who witnesses intimacy and loss in her own life and as a voyeur of a dance studio she can see into from her apartment window.
There will be no spoilers here, but if you've listened, or plan to, it's not an accident if you spend some time wondering as you listen to "Laura" narrate if this story is real or not.
"I'm going for hyper realism," Bae admits.
While the vehement Vancouverite says each episode is set in a different location, "Vancouver will come to play later on," in the run, Bae teases.
Podcasting is managing to keep Bae in Vancouver, despite the pull of a place like Los Angeles, where his "Black Tapes" partner  Terry Miles has set up camp while he oversees two of his podcast-turned-TV-series projects, "Tanis" and "Rabbits."
"My goal is to continue what I'm doing and not move out of Vancouver," adds Bae. "I love Vancouver, I like being here...everything for me is here."
Right now Bae is focusing on wrapping the first season of "The Big Loop," and is planning to do an off-shoot supernatural mini-series, this time with the goal of luring in one of the podcasting realm's seemingly untapped markets: teenagers.
Bae posits that while adults who spend long periods of time commuting by car or public transit are to thank for the epic uptick in podcast popularity in the last couple of years, it's teens who don't pay their own cellphone data charges who skip the practical grown-up downloaded entertainment option and stick to streaming as they go. Get the teens into podcasts, and Bae thinks podcasts could see yet another surge.
But really, podcasts are still not as mainstream as they may feel for those of us who can spend hours discussing the difference between the two seasons of "Serial," the bewildering genius of "S-Town," or the frustration of "Missing Richard Simmons."
Bae says he regularly encounters people who have no clue what podcasts are, particularly in Vancouver, where there doesn't seem to be a robust listening or producing community. (The fantastic--but not advertising supported--Pop This! from Lisa Christiansen and Andrea Warner is a notable Vancouver-made podcast, for those who like "two women talking about pop culture.")
"When I started ["The Black Tapes"] in 2015...I had no clue I'd still be doing it. I didn't think at all that [podcasting] would be a career for me," admits Bae. The scribe thought it would simply nudge open doors for his fiction-writing.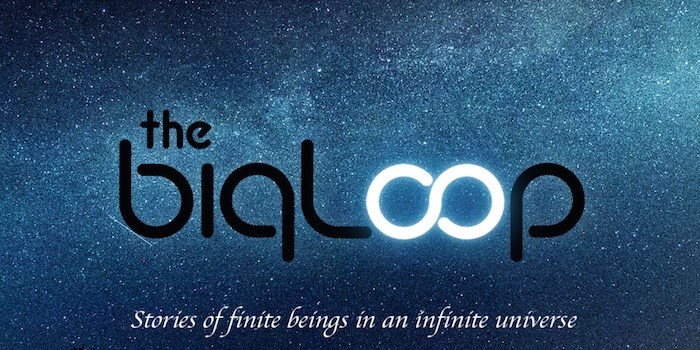 Now he has been able to quit his day job and focus on the podcasts, and right now that means putting the final touches on "The Big Loop," which drops episodes every two weeks.
One thrill of bringing the podcast together is that Bae gets to showcase bands that most people haven't heard from. We're talking performers like a band that's really big in Sweden, or the score of "The Big Loop" episode two--done by CBC Vancouver producer Lee Rosevere.
Episode two, called "FML," by the way, is what Bae calls a dark comedy about a suicidal man who hires an assassin. Definitely a leap from the vibe of "The Studio" in episode one.
When I asked Bae, though, what else he wanted to make sure people knew about him and "The Big Loop," it came down to location, location, location for the podcaster.
"I just want everyone to know I'm from Vancouver."
The Big Loop is available for download for Apple, Android, Google Play, and Stitcher uses, as well as online.