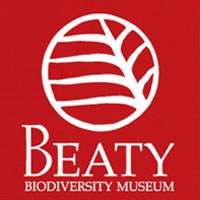 The Beaty Biodiversity Museum is Vancouver's natural history museum. We work to promote a greater understanding of, and collective responsibility for, the biodiversity of BC, Canada, and the World. Come visit us on UBC campus - we're located at 2212 Main Mall, Vancouver, BC. You can find more info at beatymuseum.ubc.ca. Follow us @beatymuseum on Twitter & Instagram and like us on Facebook.
Vancouver Bird Week is coming up and it's going to be awesome! Bird Week is May 2nd - 9th and is full of birdy celebrations.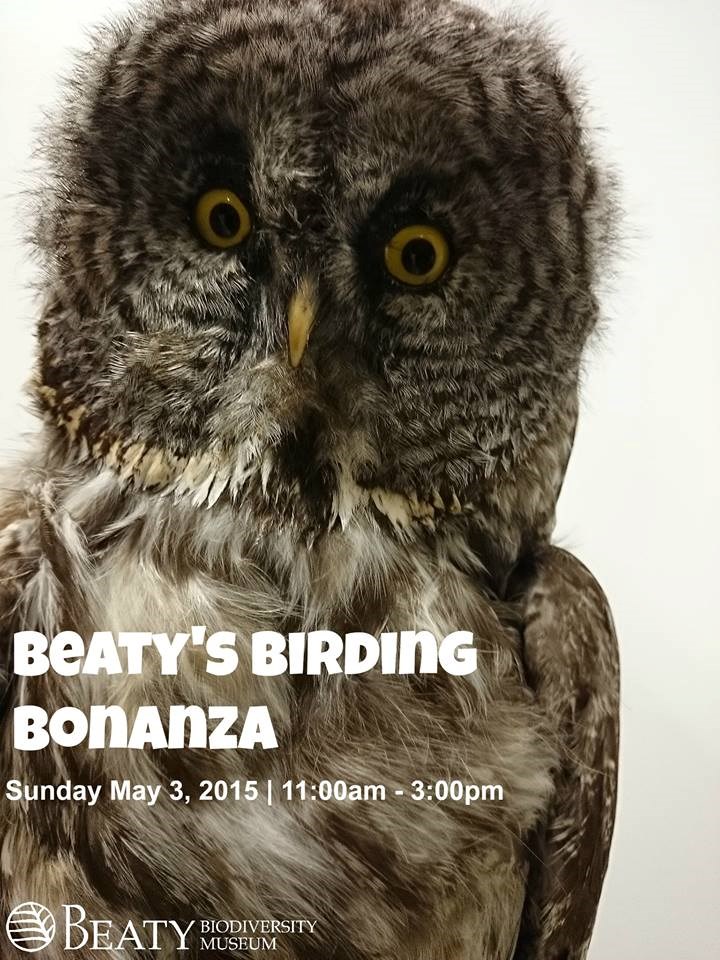 Look into this owl's eyes, now look away, now back again. He is the bird all birds wish they could be. Why? Because he's going to the Beaty Birding Bonanza this Sunday. There will be free face painting and an Ask an Expert about eagle feathers table. Venture into the museum for drop-in sketching of bird specimens and a talk about why Arctic char, one of birds favourite foods, is way cool.
Each year there is a vote for Vancouver's city bird. The vote is on now! It goes until May 9th.
https://youtu.be/J-9cYzKmiL8
Each bird has a twitter handle. Vote for your favourite and talk to all the candidates on Twitter with the hashtag #VancityBird. The birds are:
Barn Owl @heyitsbarnowl
Barn Swallow @thebarnswallow
Peregrine Falcon @vanperegrine
Western Grebe @WesternGrebe
It would be owl-fly nice to see you on Sunday and at all the other birdy-licious celebrations around town. Yep we went there. You know you love a good punny!