An annual celebration of Black culture will feature a star-studded lineup of groundbreaking Canadian hip-hop artists.
Now in its second year in Vancouver, the Black Culture Celebration marks Juneteenth (officially held on June 19 in the U.S.) -- the day that marks the emancipation of the last remaining enslaved African Americans in the Confederacy.
The event kicks takes place on Saturday, June 17 at Sunset Beach, which is the place where Vancouver's first organized Juneteenth march culminated in 2020.
The musical festival will also showcase 50 years of hip-hop in the country, featuring performances by iconic Canadian rappers like Kardinal Offishall, Rascalz, Maestro, and Choclair, as well as Vancouver-based MCs Checkmate and Concise. There will also be several other entertainers performing throughout the day.
Attendees will also get to browse Black, Indigenous, and People of Color (BIPOC) food, clothing, and artisan vendors.
Early bird tickets are available that will help festival-goers shave some money off the cost of tickets.
Miss Universe Canada 2020 Nova Stevens organized the "Freedom from Hate March" with Shamika Mitchell in 2020. People of all ages came out to participate in the anti-racism demonstration, and many of them wore all-black clothing in support of the movement.
Stevens is one of the co-organizers of the Black Culture Celebration and writes in a Facebook post that this event will be "a celebration of the end of slavery in the United States as well as an opportunity to recognize and honour the contributions of Black and Indigenous communities in Canada!"
She was sent to Canada alone at age six after her family fled the brutal civil war in South Sudan. Since then, she's been a youth mentor, travelled around the world, competed in Miss Universe Canada 2018, and acted in a few TV shows. And while she loves living in Canada, she says systemic racism is deeply rooted in the country.
"There are so many umbrellas of slavery - it's not just physical labour, it's systemic," Stevens told V.I.A. in a previous interview. "We are the generation of change. I believe that.
"Hate is not innate, it's taught. So if your children are inciting hate, if your children are treating others in a way that makes them feel less then, then that falls on you as a parent because you taught them that.
"No one is born to hate."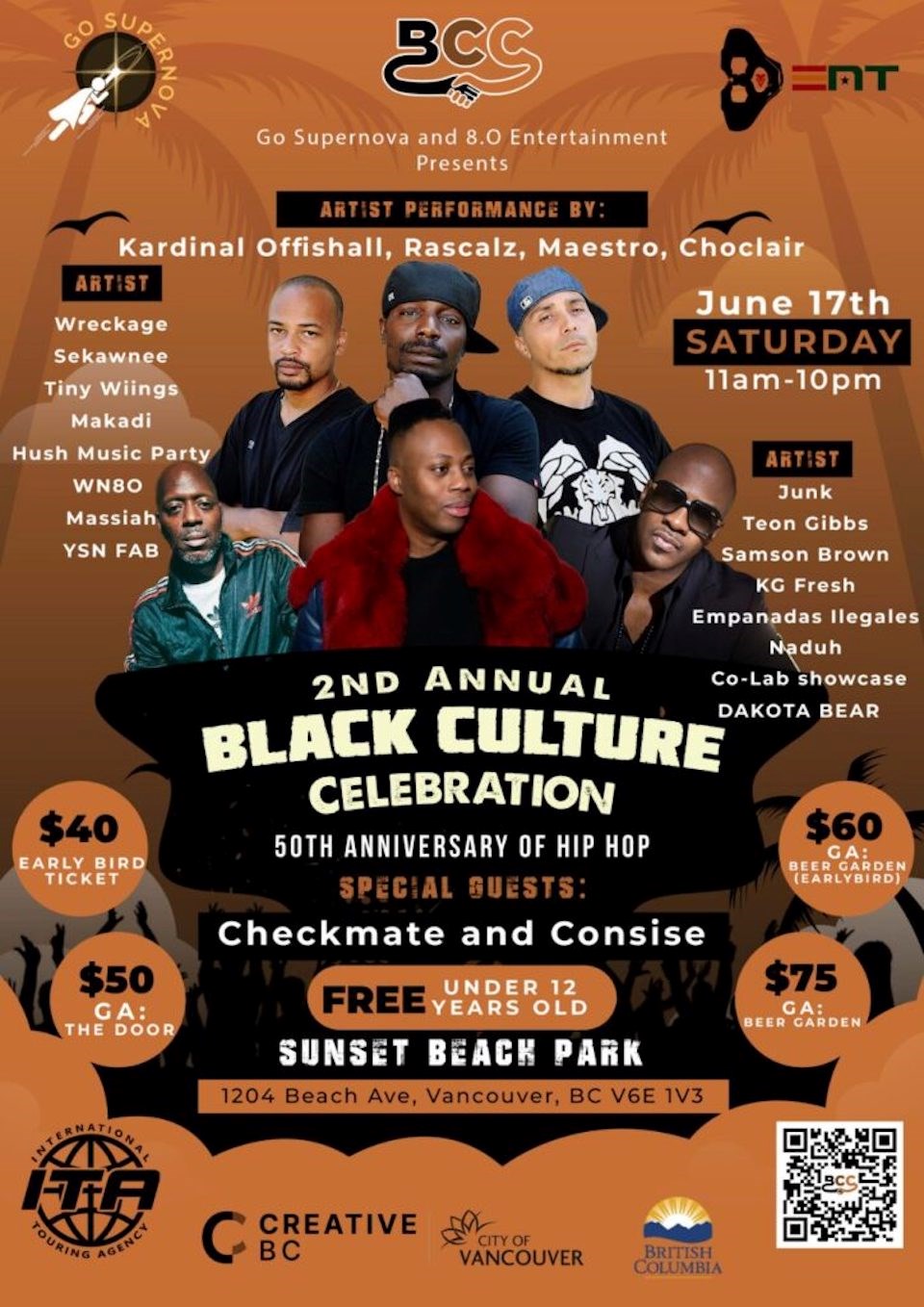 When: June 17 from 11 a.m. to 10 p.m.
Where: Sunset Beach at 1204 Beach Ave.
Cost: Early-bird tickets are available starting at general admission: $40; general admission and beer garden access: $60; and children 12 and under: Free
Buy tickets online.