theres a new burger king on Granville across from where it used to be. I went in there an found the decor very strange.
here we see an overall look common with re-decorated fast food chains. that chic-a-fiying attempt with modern lines and lighting. It seems though that the interior designer couldent help but keep some flavour from burger kings past.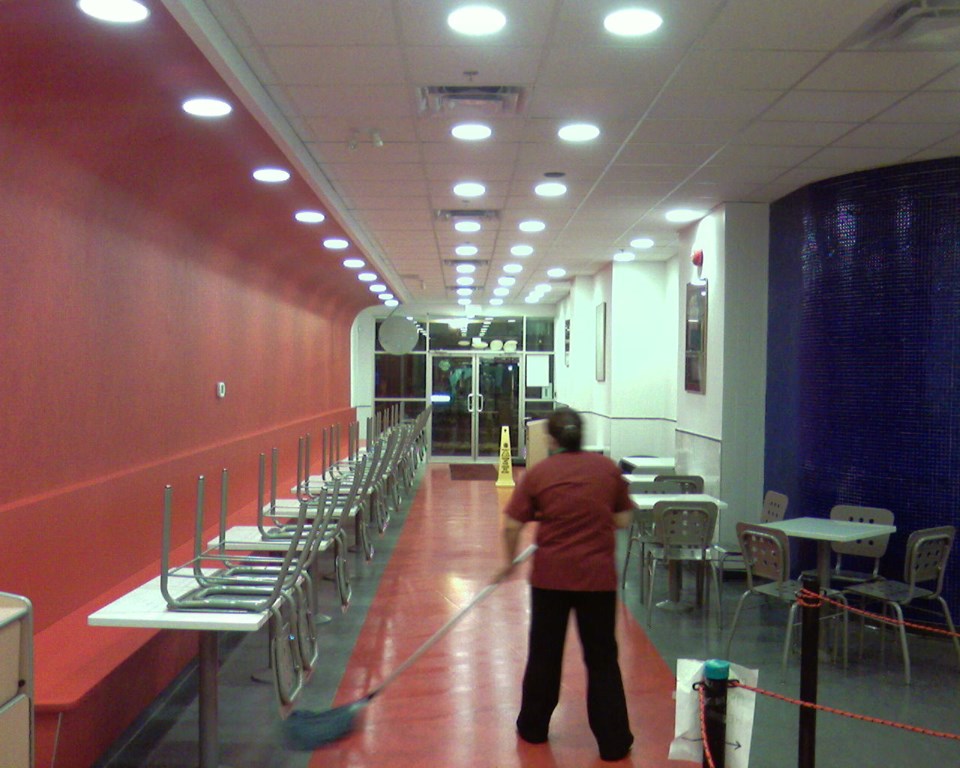 a very nice mix of modern lighting and stunning acoustic tile ceiling.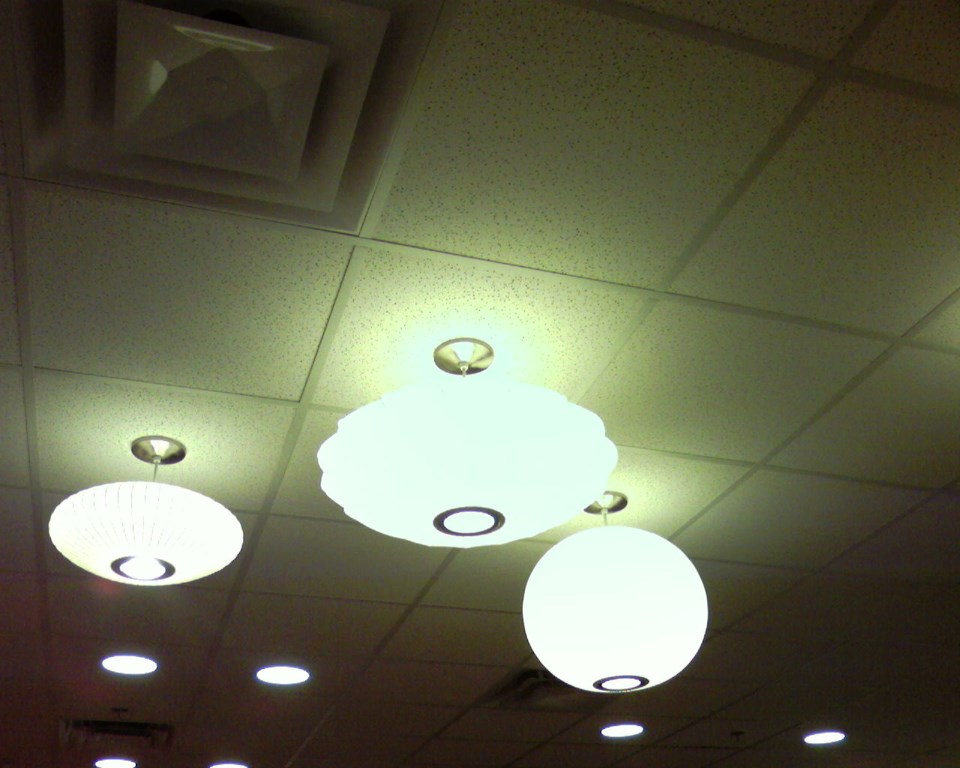 some wall art left over from days past.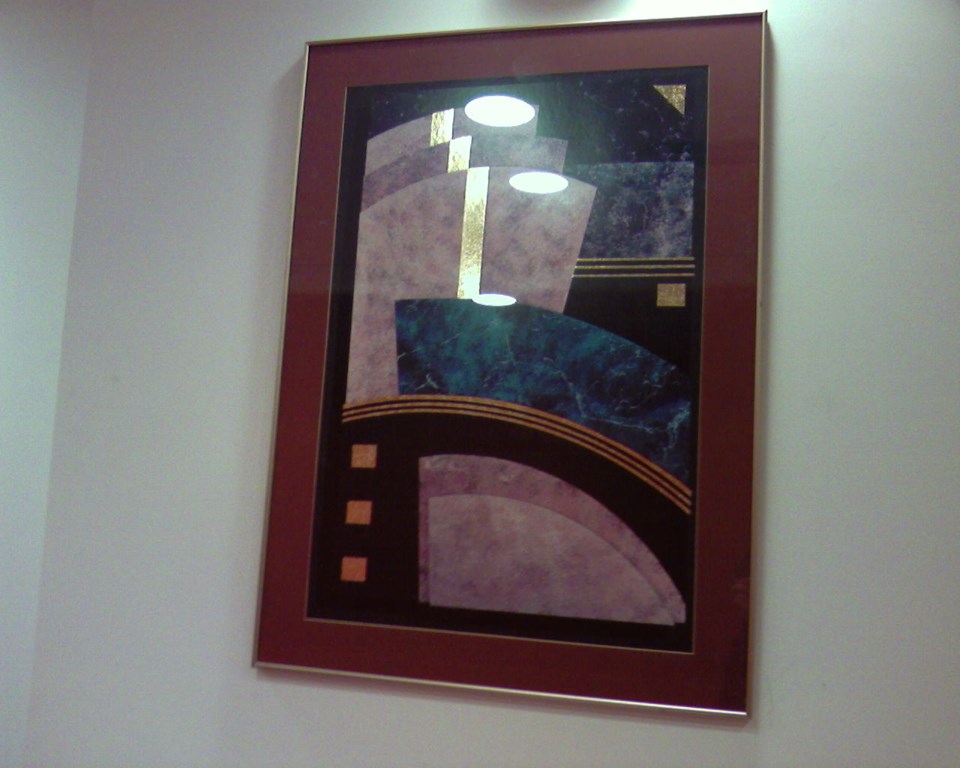 and a brave use of A (yes there was just one) beveled mirror hung with plastic grandma feet.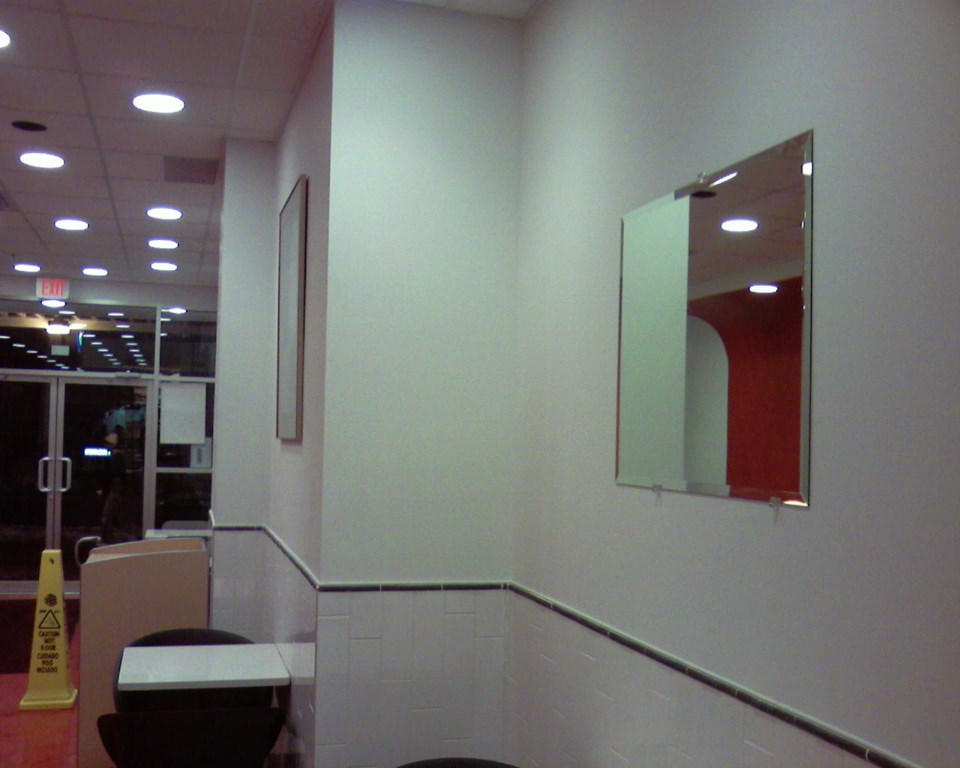 overall a very perplexing look. certainly worth a peek.