The Celebration Of Light fireworks competition is making it's way back to Vancouver this summer! A true staple of the sunny months, they're switching it up a bit for 2011 and inviting back the last 3 years winners to participate in what they're billing the "Battle of the Champions"! Click HERE to check out all of our coverage from last year when I was one of the lucky judges. Crossing my fingers that V.I.A. will be invited back this year to sit on the esteemed panel!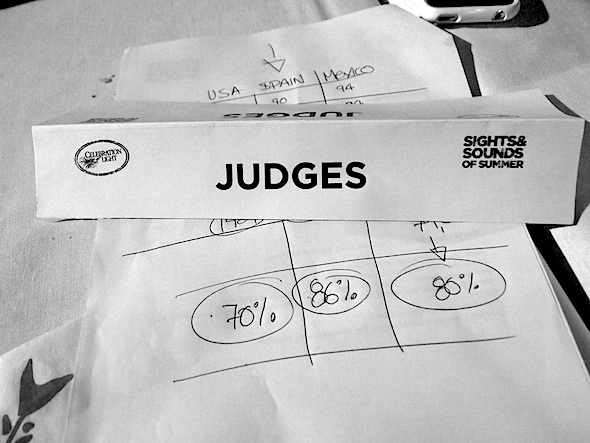 The official word:
Vancouver's skies will shimmer once again for the 21st annual Celebration of Light igniting English Bay, July 30th, August 3rd and August 6th. This year's event will launch a new format with the 3 previous winning countries returning to compete in a "Battle of Champions".
For the 3rd consecutive year, the Celebration of Light is presented by Shore 104.3 FM. "In addition to presenting the Celebration of Light, we are extremely proud to provide the Vancouver community with a showcase of local musical talent through SHOREfest 2011", stated Shore 104.3 FM General Manager Sherri Pierce. This year, Shore 104.3 will further expand the entertainment value of the event, creating a celebration of light and music on both sides of the water.
Beachside stages in English Bay and Vanier Park will provide entertainment from some of Canada's premier artists prior to the fireworks. The artist line-up will be announced in the coming weeks and will begin each evening at 6pm. These performances and the simulcast of the fireworks display can be heard on Shore 104.3 FM as well as on-line at www.shore104.com.
The "Battle of the Champions" commences July 30th and the grand champion will be announced on Monday, August 8th.
July 30 – China - featuring 24 Seasons of the Solar Year
August 3 – Spain- with an Odyssey theme
August 6 – Canada – a journey of "Then & Now"
The 2011 Celebration of Light competition will begin promptly each night at 10:00pm over English Bay, rain or shine. The Music simulcast can be heard exclusively on SHORE 104.3 FM.