Every Wednesday our friends at The Georgia Straight provide us with a preview of what you'll see on - and in – their paper the next day. They are the source for lifestyle and entertainment in our city and along with their robust online presence they've always released a print edition, distributed everywhere each Thursday.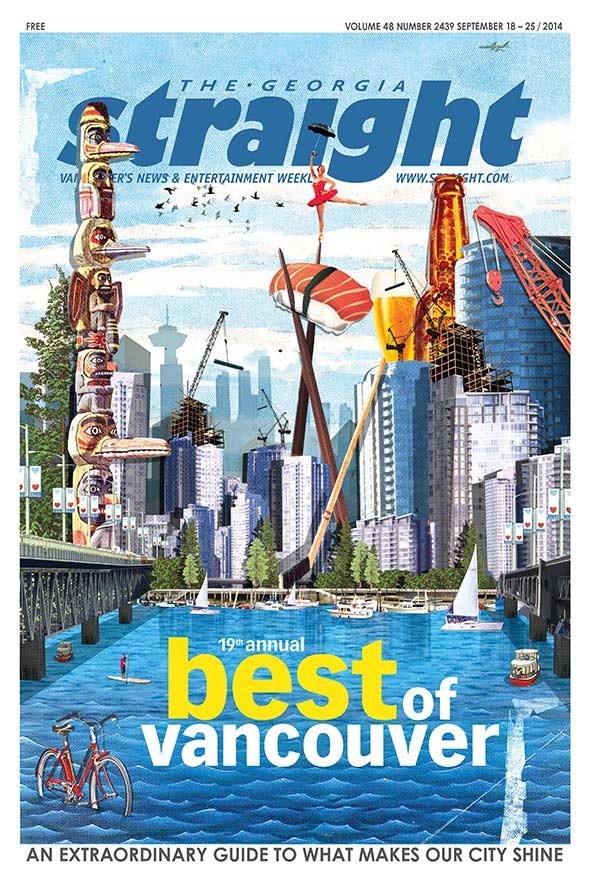 This issue is the 2,439th and on the cover this week is The cover this week is Best of Vancouver!
Their 19th annual Best of Vancouver issue reveals their readers' preferences in 272 categories, as well as lots of things that your probably never knew about our city.
Readers choice winners are online now. Be sure to return to Straight.com throughout the day as they go live with special music, arts, movies, and food coverage highlighting the best Vancouver has to offer.
HERE is the Best of Vancouver portal. And below are some of the features now online:
- Your introduction to Best of Vancouver 2014 by editor Charlie Smith, which includes links to the Georgia Straight's editorial selections for what makes this city great
- Unearthing Vancouver's high-grade musical gold, with links to the Georgia Straight's annual Best of Bands photo shoots
- The best of Vancouver's craft beer scene
- A bright future for Vancouver video-game industry
Pick up a copy of the Straight when you see it tomorrow!