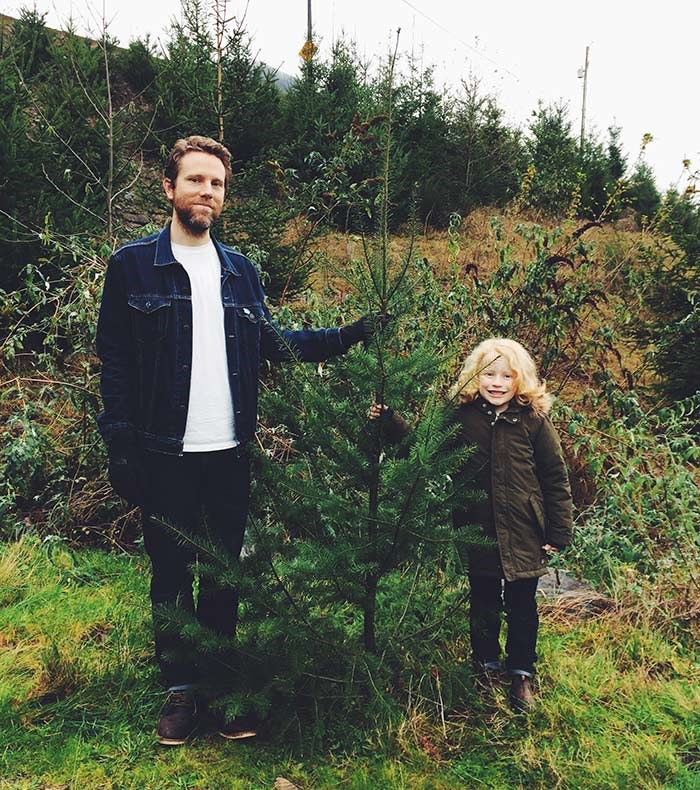 Did you know that B.C. residents are able to apply for a free permit allowing them cut down one Christmas tree on Crown Land? It's true!
There are, of course, a few rules which you'll need to read and adhere before going out, but the free price tag and treasured memories more than make up for a bit of extra effort.
Before you head out, you can apply for your permit directly through the Natural Resource District's website HERE as well as find more details about approved cutting locations and area specific rules. Within a few minutes your permit will be emailed to you and is valid for 30 days from the date you apply.
A word of warning: if you have dreams of a bushy, picture-perfect fir tree, this may not be the activity for you. The tree selection in approved areas surrounding the Lower Mainland can be limited. That said, if you are like most Vancouverites dwelling in a smaller space and are hoping for a modestly scaled tree to match, cutting down your own is a great option. Tree lots don't typically carry a big selection of smaller trees and tree farms usually have a minimum height charge, making smaller trees a big expense.
Here's what you need to know:
- You must be 19 years or older and a resident of BC to apply.
- You must keep your permit with you when cutting down your tree and produce the permit at the request of a Natural Resource Officer.
- In most areas your permit allows you to cut down one tree on designated land including: BC Hydro rights-of-way (on Crown land portions only and where Christmas trees aren't already being grown commercially), logging roads (within three metres of the edge of the road) and open range lands.
- You are not allowed to cut Christmas trees down from private land, research areas, parks, areas adjacent to rivers, streams, or lakes, juvenile-spaced areas, plantations, or any other areas reserved for a special use.
- Arrive prepared! Don't forget to bring ropes, gloves, tools, a first aid kit, a mobile phone, and warm clothing.
- Be careful driving on logging roads and watch out for trucks.
- The tree you cut must be for your own personal use.
- Choose a tree that can be cut near the base and is easy to transport. Wasted tree remains left in the forest become forest fire hazards later in the season.
- Clean up and remove any and all debris created during your adventure.
- Cutting trees from unauthorized areas is illegal and can result in fines and/or cancellation of this program in future years.
Happy tree cutting!