Every day we share a single photo from our Flickr Pool shot by one of our faithful and talented readers (that's you!).
I had big, big plans. Really, I did. Inspired by eja_crepusculario's photograph Wind in the Curtains, I was all ready to tell you about Vancouver's second Mayor David Oppenheimer and the legacy he left behind, and how Cordova Street was previously called Oppenheimer Street (after initially being christened Willow Street).
Or the Powell Street Grounds, the park which was renamed Oppenheimer Park after his death in 1899 - which is just outside the frame to the right. Or the Asahi Tigers, a Japanese-Canadian baseball team established in 1914 whose home field was there. Or the Powell Street Festival, which has taken place there annually since 1977.
But then I looked at the photograph again, and was struck by its beauty. It was then that I decided that my words cannot add to what is already there - thank you eja.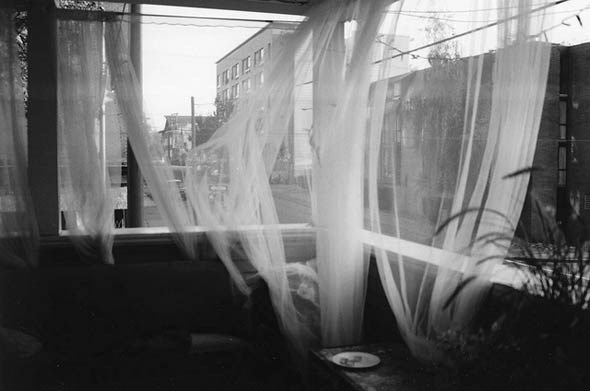 ps: the next person to join the Vancouver Is Awesome Flickr Group will be our 1,000th member!