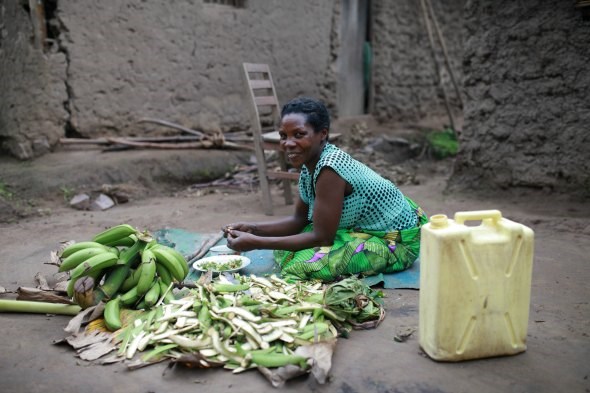 More than 8.4 million people in Uganda live without access to safe drinking water. Every day, women and children trek as far as six kilometres along unsafe roads to bring 40 pounds of often polluted water home. Children miss school to fetch water. Someone in the family is often sick from drinking or cooking with contaminated water. But they don't have a choice.
"When it comes to basic needs, there's nothing more important than water," says Nate Lepp, Executive Director at ACTS, a Vancouver and Uganda based organization that has been working to change this reality for 22 of its 40 years. "I've always had a heart for justice. We are blessed by being born in this country. For us, clean water is never more than five steps away. We flush our toilets with clean, drinkable water. How can I pass this gift on to others?"
Over the last two decades, ACTS has helped bring clean water to more than 170,000 Ugandans. They are about to kick off three new projects, which will bring clean water to Bwirambere, Kataraka, and Nkomero via gravity flow systems. "We find a source of fresh water up in the hills, design a system, we cap it, protect it, then pipe it down to the villages below," says Nate. "We work in areas that have freshwater springs and hills with enough elevation change that we can bring it down without the use of pumps." People in the communities gather to decide where to place the tap stands, which are spaced such that no one in the community has to walk more than 500 metres for water. "It all works out to about $35 for a lifetime and more of clean water for one person. We spend the same amount on a meal in a heartbeat."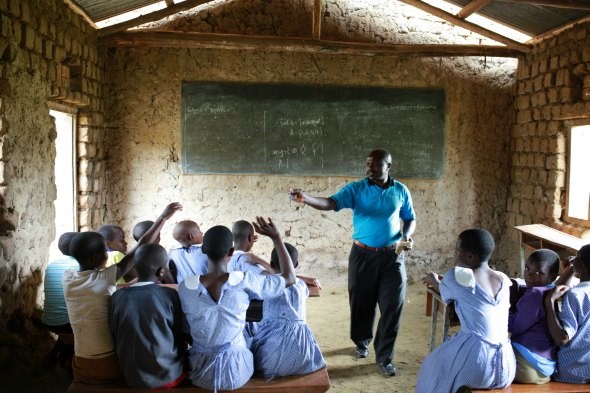 The impact is tremendous. "It transforms the whole community," Nate explains. "All of a sudden, instead of walking for three hours, women have three more hours to grow food or generate a household income by weaving mats and baskets. Kids are going to school instead of spending that time going to fetch water or being at home sick because of it."
Having clean water nearby has also contributed to the well-being of women in other surprising ways. One of the most shocking responses the ACTS team received came from a health clinic. "They said that one of the biggest changes they've seen is that they don't have as many women coming in who have been raped," says Nate. "Often, women must walk through banana plantations and along remote paths in the early morning and evening, and these terrible things happen."
Clean water has also given women their dignity back. Even after dragging 40 pounds of water home for her family, there is seldom enough left over after drinking and cooking for a woman to bathe; her husband and children always take priority. "We met one woman, Hope. She felt dirty and ashamed," Nate recalled. "Her husband complained about her cleanliness. That is an awful, awful thing. But now that she has clean water outside, she can take a bath every day and she feels clean, beautiful. So it goes way deeper than just the time saved. It's very human. If you couldn't shower every few days and you felt dirty all the time, it would start to affect you as well."
ACTS' incredible success is partly due to its place and community based approach. "It's very important for us to have Ugandans be involved in solving Ugandan problems as much as possible," says Nate. "If there's a Ugandan there who is qualified to do it, we hire a Ugandan. The staff in Vancouver is local, but we don't have any Canadians on the ground there. We hire Ugandans for everything."
This year, Nate and Suvi Teigen, a committed monthly donor, are cooking polenta alla spianatora through DinnerPartyYVR to raise money for ACTS. Tickets to their home cooked meal are already sold out, but there are plenty of other ways to get involved. Their Walk for Water in June is a way for people to live like a Ugandan for an afternoon; participants of all ages meet up and walk three kilometres to a designated "watering hole" to fill up a water can and then walk back carrying the heavy load, giving them a sense of what this task feels like for a Ugandan.
Every November, ACTS also hosts their Water Bash, a community fundraiser at Heritage Hall on Main Street. There's food, live entertainment, and an impact auction where guests buy clean water for people in Uganda. They ask the crowd to help carry a Fitbit-outfitted jerry can six kilometres during the course of the evening. "We want people not just to give money or know about what we're doing, but actually understand what a gift they have living here with clean water. Then, if they feel gratitude, and they want to give that gift, we're here to help."
DinnerPartyYVR presented by Cressey has raised over $30,000 for local charities. A handful of tickets for Saturday's dinner parties and after party at MakerLabs are still available at DinnerPartyYVR.com.