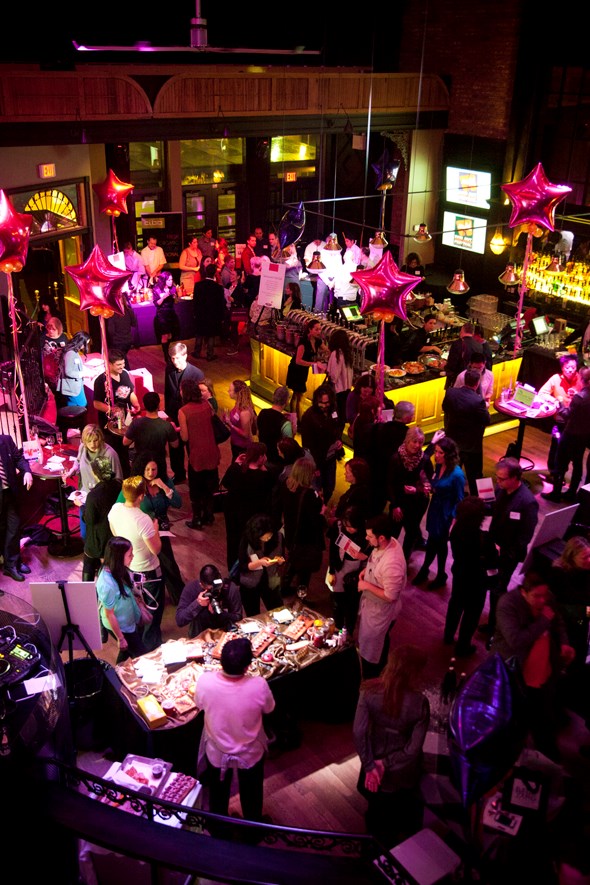 Dine Out Vancouver 2013 is almost upon us, and I got the chance to preview (ie eat!) some of the delicious foods that are coming to restaurants near you last week at FanClub!
Over 200 restaurants in Vancouver will be participating between January 18th to February 3rd with special menus priced at $18, $28, and $38 dollars (many with wine/drink parings). - Check out the Dine Out website to see what is coming up, including events and hotel deals, and see the photos below for a look at what you can expect!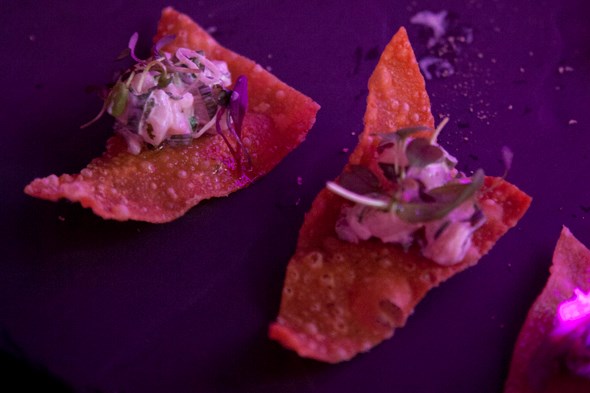 Hapa Izakaya - Scallop Tartare  - they have FOUR different Dine Out Menus for each of their locations!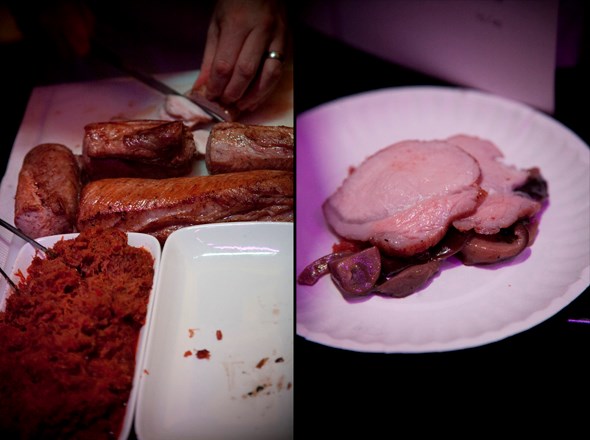 MARKET by Jean-Georges - Grilled Berkshire pork chops, steamed mushrooms, and XO sauce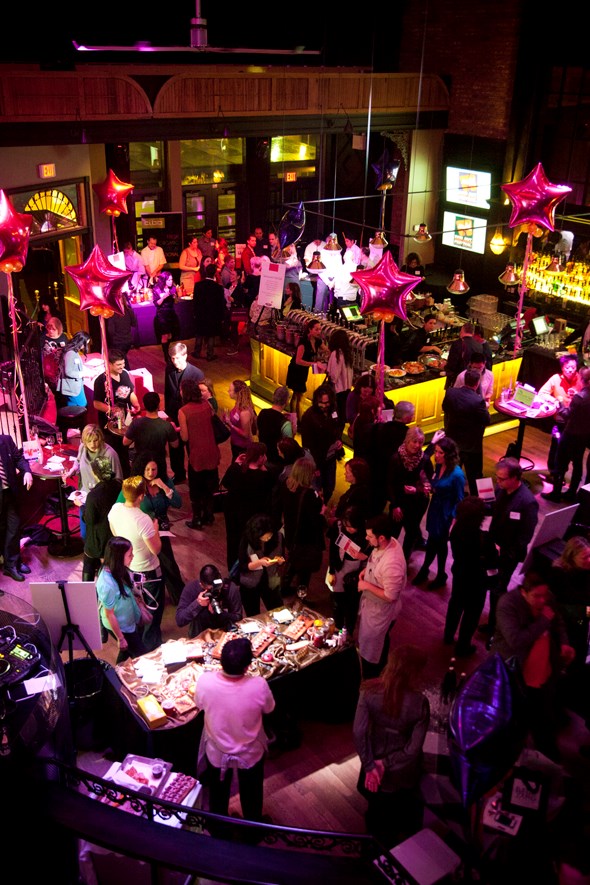 Edible Canada - Roasted Canadian Grangeland leg of elk with bone marrow, crispy grits and Hunter sauce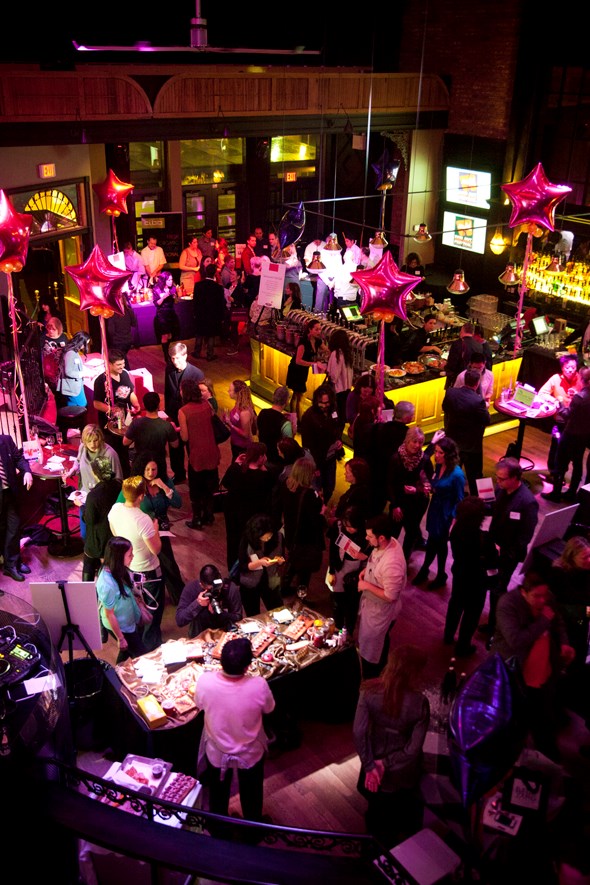 Pacific Institute of Culinary Arts - Sustainable BC scallop, apple cider-infused beet puree, micro kale salad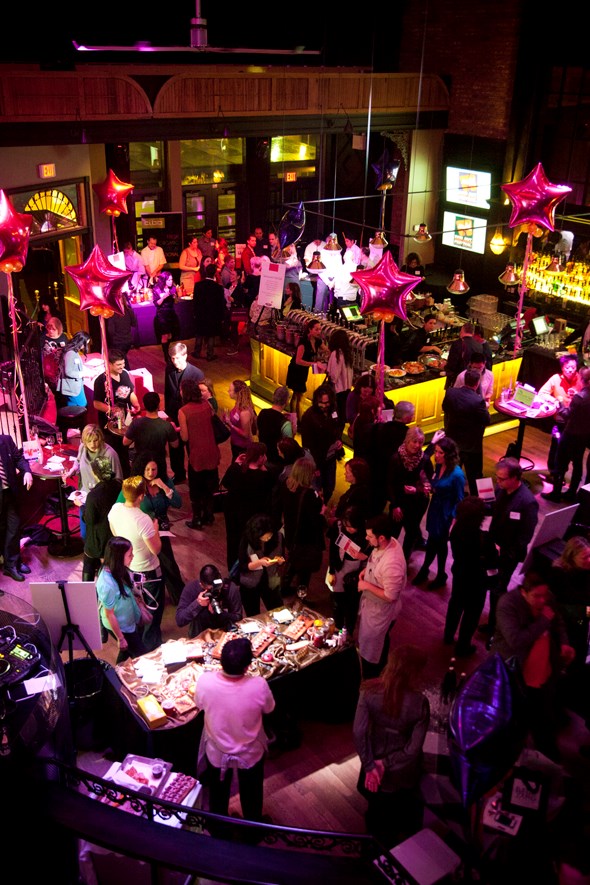 Cibo - Duck liver toscana with housemade pickles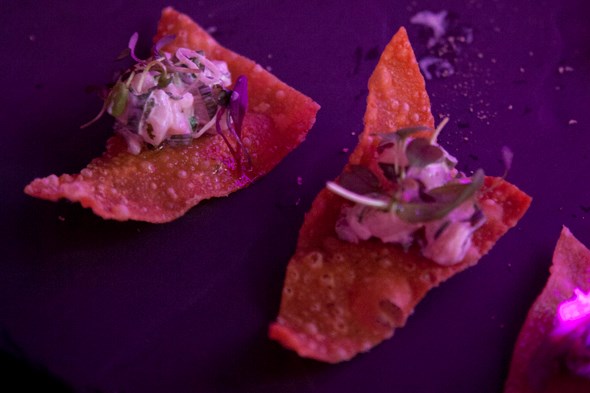 forage - Game terrine with IPA mustard, housemade pickled vegetables, pickled walnuts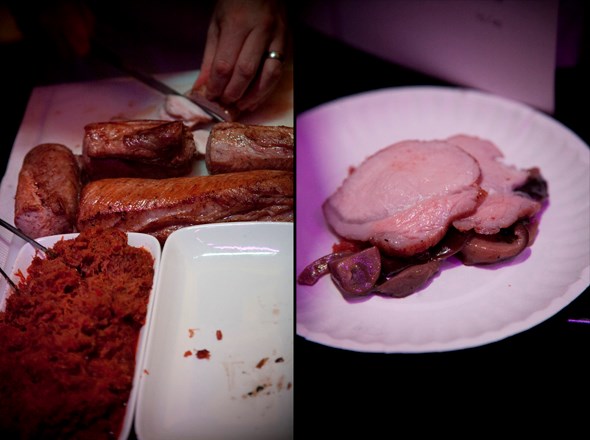 Vancouver FanClub - Tiger prawn corn dogs; warm mini donuts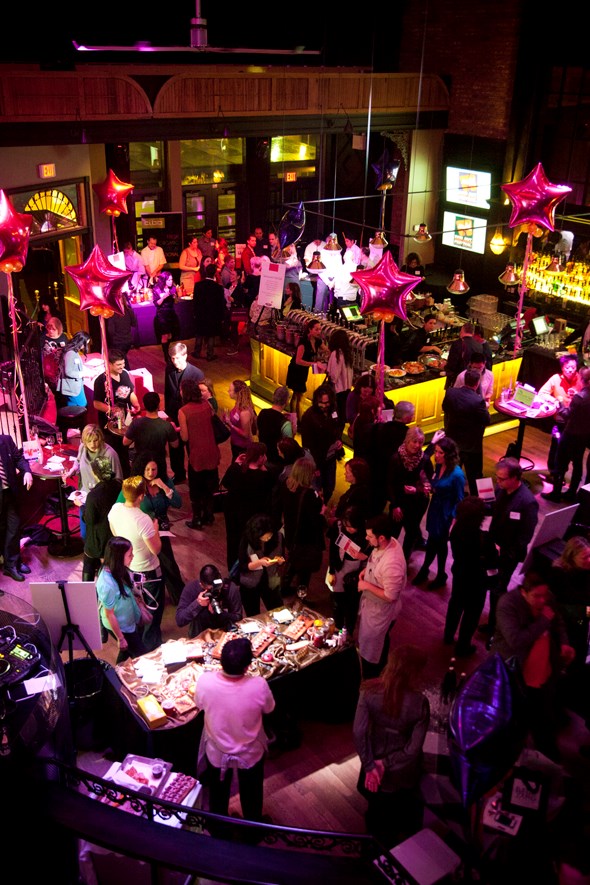 The Observatory - Red wine braised Pemberton Meadows beef short ribs with roasted garlic mashed potatos, baby carrots and turnip