This is a guest post by Karen Pinchin. Photos are by the highly talented Christine McAvoy.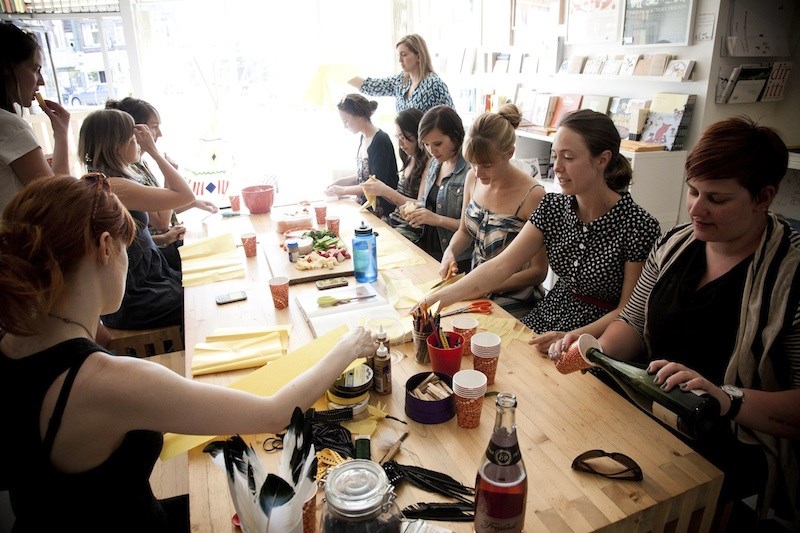 Last month, I got hitched. It was great; I highly suggest you try it. But as perfect as the day was, I couldn't bring myself to shell out the serious dough required for the aesthetic that we wanted. They tell you that weddings are expensive, but holy cow, are they ever.
Luckily, Erin Boniferro, the creative powerhouse behind the Fraserhood's Collage Collage, hosted a crafting party for my ladyfriends and me. The plan was to make corsages and boutonnieres for the bridal party, tiny little items that can run towards the hundreds of dollars if you order them from a fancy flower shop. Plus, I swore off cut flowers years ago in lieu of plants and more permanent beauty.
If you haven't been to Collage Collage yet, you should. It's located on the magical Kingsway triangle that also houses local faves Che Baba, Matchstick Coffee, Spool of Thread, Heartbreaker Salon and Les Faux Bourgeouis. While primarily oriented towards kids, it's part bookstore (holla The Very Hungry Caterpillar, Love You Forever and Where the Wild Things Are), part epic craft closet and crafting space, and part gallery of beautiful chapbooks, posters, jewellery, cards and art.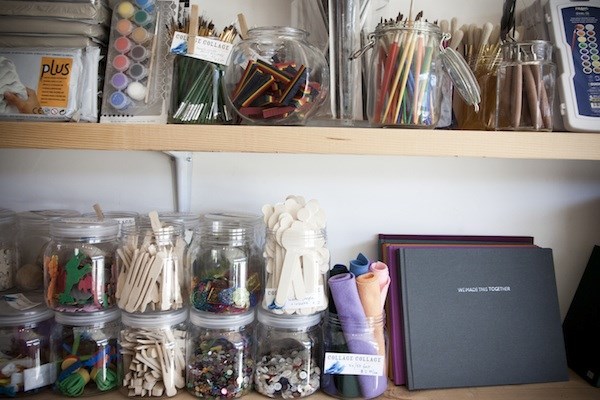 It's still a secret (shhhh) but Erin has been increasingly branching out towards adult-oriented events, so she used our little Sunday girlparty as a test lab for offering bridal crafting parties in the new year. All in all, the whole experience was perfecto.
First off, we met at Matchstick to chat about our aesthetic and our colour scheme to give Erin, who rocks a fine arts degree, some time to brainstorm a beautiful and amateur-friendly craft. She found some amazing Martha Stewart-inspired crepe paper how-tos, and ordered the grand dame of all ribbon catalogues, Mokuba, for the occasion. I put together some delicious snacks, and one sunny Sunday a few months ago, we had the best DIY bridal party of all time. (Until the next one she hosts, that is.)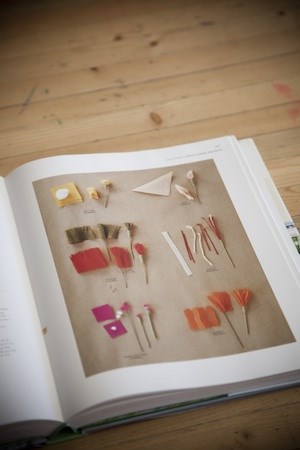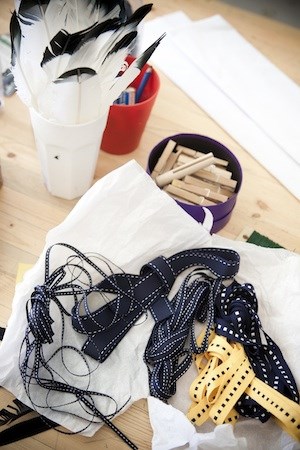 When they arrived everyone wasn't quite sure what to expect, but some bubbly helped our creative juices flow, and Erin gave a rundown of how to make the crepe paper flowers that even a child could understand. It was a bit like using my most beloved friends as a free-labour assembly line, but with the snacks and the excellent company they didn't even seem to mind! At the end of the three hours, we had some wonderful bonding time and a box of beautiful flowers to show for it.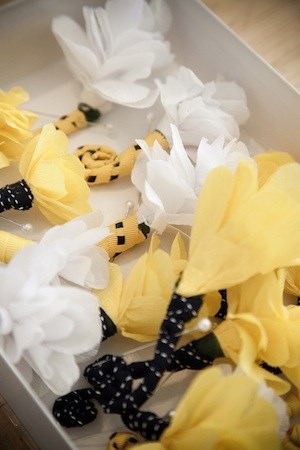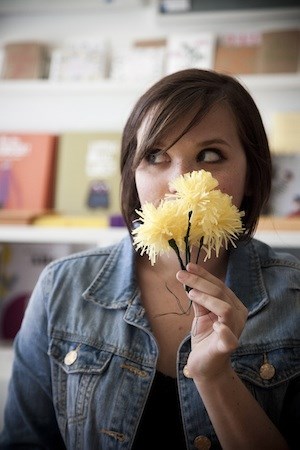 The final product? They added a DIY touch to what might have been the best party ever, but more importantly they were a symbol how lucky we all are to be surrounded by people we love. Friends who craft together stay together. Thanks Collage Collage, and thanks ladies.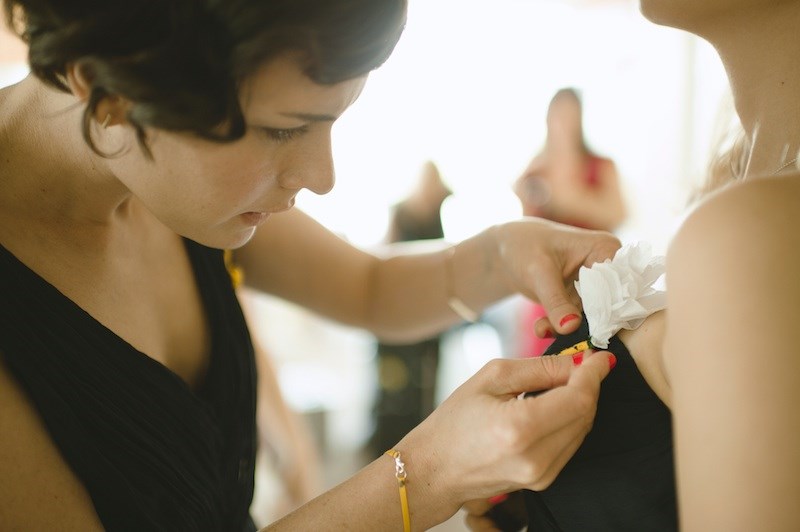 This last photo is by our amazing wedding photographers, Nordica Photography. Check 'em out.