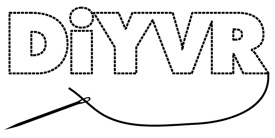 DiYVR is a weekly spotlight on all things handmade, done-by-oneself, crafted and hacked around Vancouver, featuring profiles of makers, event announcements, exhibits and general DIY fun. Know someone or something we should cover? Email me!
VIA is a media sponsor of Vancouver Mini Maker Faire, which pleases me to no end. This event is bringing together so many never-before-introduced-to-each-other creative tinkerers, it's quite possible people's lives will be changed forever. And maybe yours.
More than 80 local makers are participating*, spending those two days showing off the stuff they make, letting people touch it (assuming it's not on fire [oh, there will be fire!]), explaining how it's done, having fun and getting even more inspired. Also, we're going to have a photo scavenger hunt.
Save this weekend: June 25th–26th. This is when the Great Northern Way Campus will be transformed into a science fair/hands-on spectacular/conference – a giant celebration of do-it-yourself, take-it-apart, make-something-new. It's for grownups, it's for kids. It's for tech nerds, it's for knitters. There will be robots, lights installations, quilting, painting, sculpture-making, and BACON. Workshops, speakers, hands-on explorations, food, music.
Want a wee taste? The Mondo Spider will be there! I grabbed this wee video of it the other night:
---
* I'll be participating as a maker, doing Mighty Ugly workshops each day of the event. The excitement is near killing me.