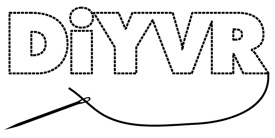 DiYVR is a weekly spotlight on all things handmade, done-by-oneself, crafted and hacked around Vancouver, featuring profiles of makers, event announcements, exhibits and general DIY fun. Know someone or something we should cover? Email me!
Vancouver Mini Maker Faire is less than two weeks away, and volunteers are getting creative about spreading the word.
Last weekend, after a couple weeks of feverish knitting and crocheting, a group yarn bombed (aka yarn stormed; aka yarn graffitied) a bike rack on Dunsmuir, including information about the event on their tags. Check out the VMMF blog for more. Another yarn bombing is planned for the 20th, just a few days before the event.
Vancouver Mini Maker Faire is a celebration of DIY. Come learn about what people all over town are making from scratch – from robots to quilts, bacon to art.
Great Northern Way Campus
June 25-26, 10am-5pm