Today's dog featured in Dogtown Vancouver's Adoption Chapter is Tonka, from Hug A Bull. Here's what they had to say about him...
NAME: Tonka.
BREED: Pit bull.
RESCUE ORGANIZATION: Hug A Bull.
OTHER INFO: Tonka is a calm 5-7 year old pit bull with a heart of gold. This handsome devil loves to sleep almost as much as he enjoys going for walks. He does need a tiny bit of leash training; it can be hard not to get excited over the outdoors! This adorable pup loves meeting new people but is not yet great around cats. Tonka, believing that they're giant squirrels, will give them a brisk pursuit. A feline-free house would be best for this canine. He would however, get along with another mellow, laid-back dog. Tonka spends his downtime chillin' at home with the kennel door open and anything edible up and out of the way. This smart cookie will do anything for a treat provided it matches his pescatarian style diet and is  chicken and beef free. Interested in the cutest meet and greet known to mankind? Click here.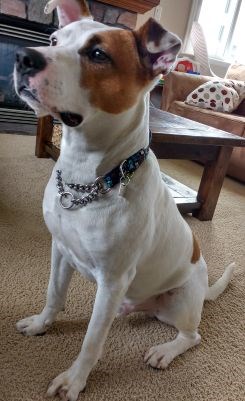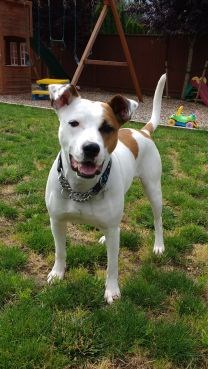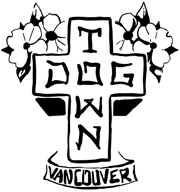 It's a new dog once a week! Click here to find out how to get your dog posted if you haven't sent in your photos yet!