Today's dog featured in Dogtown Vancouver is Acorn, Kyle and Heather's pup. Here's what they had to say about her...
NAME: Acorn.
BREED: Miniature Chocolate and Tan Dapple Dachshund.
HOOD: Commercial-Broadway.
FAVOURITE SNACK: Medium Cheddar Cheese.
OTHER INFO: Meet Acorn, the adorable little nut case. Don't let her tiny legs fool you, she loves bounding through leaves, grass and snow. Despite her parents' warnings she is an expert jumper. She can often be found snuggling up to her roomates in bed, watching Planet Earth on TV, or exploring around felled trees in the forest. A scientist at heart, Acorn spends her weekends sniffing out bee colonies to help her dad with his pollination research. Her morning ritual consist of walking her mom down The Drive for coffee and snacks. Acorn's dog park buds describe her as affectionate, enthusiastic and inquisitive.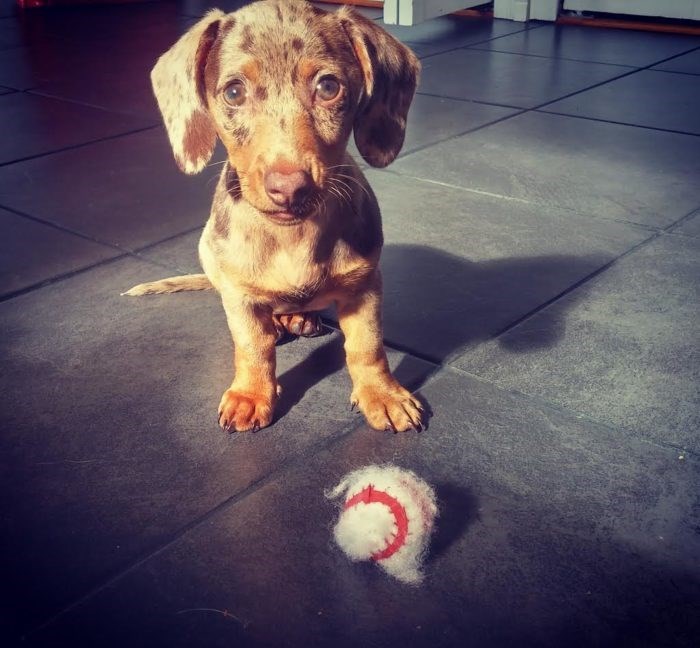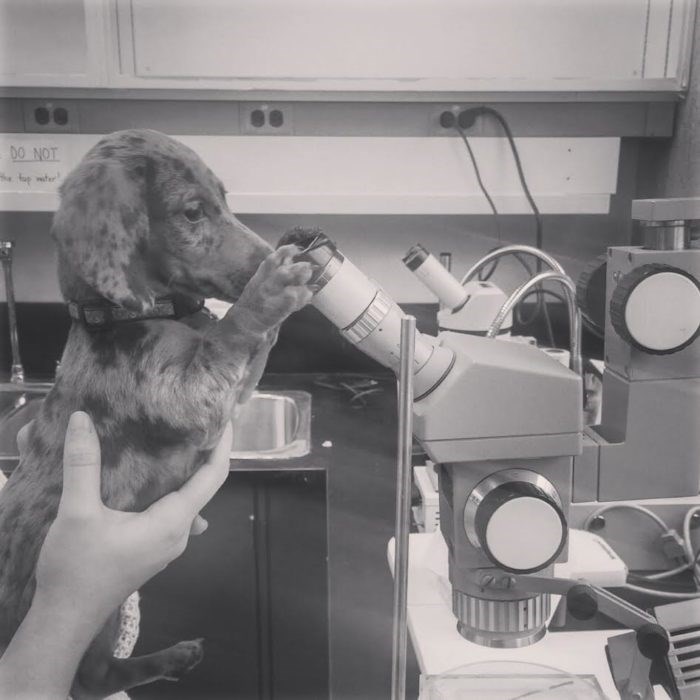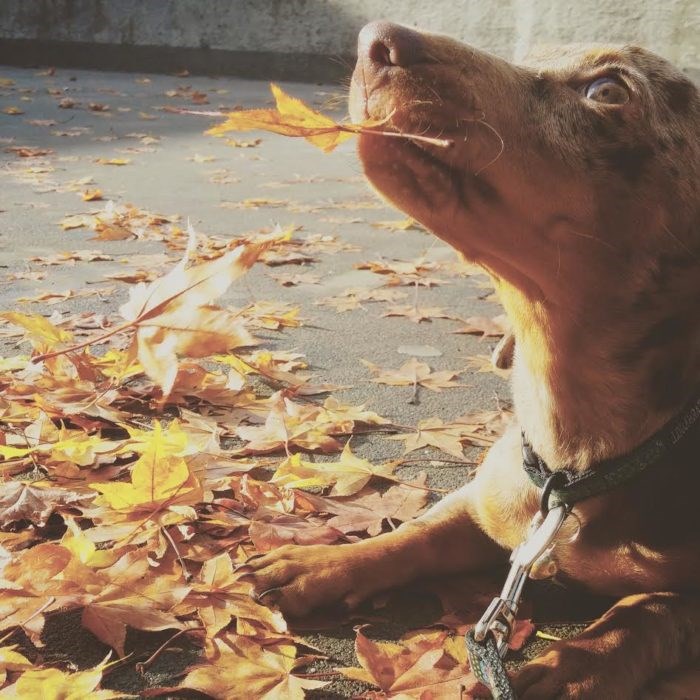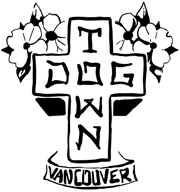 It's a new dog once a week! Click here to find out how to get your dog posted if you haven't sent in your photos yet!