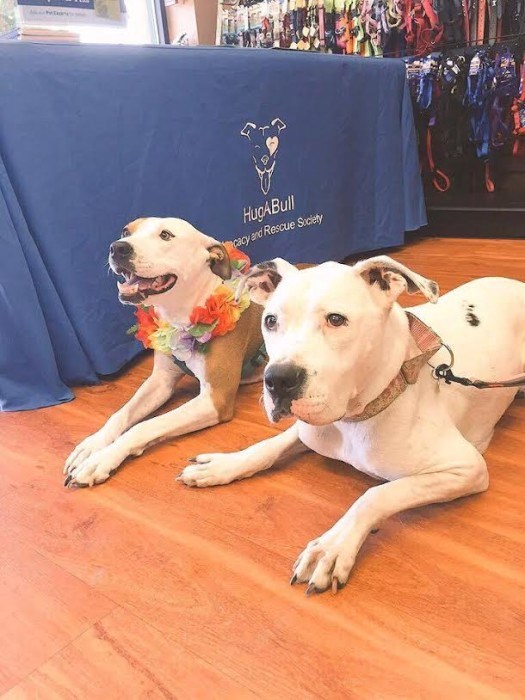 Some of the hottest canine centred events around the city, featured here...
L.E.A.S.H. presents:
Saturday, April 16th Meet Our Mutts event from 12pm - 4pm at Bosley's Eagle Ridge location at 2565 Barnet Hwy, Coquitlam.
Meet Our Mutts will give potential dog parents and/or those who just appreciate a cute pup the chance to meet and pet adoptable dogs. There will be a dirty dog wash with proceeds donated to L.E.A.S.H., coffee and baked goods (including a famous all natural, no preservatives, gourmet, artisan caramel sauce!), a Smokie Dog Cart (25% of the proceeds donated to L.E.A.S.H.) and a ton of heart-melting, adorable, adoptable pups who are looking for the perfect family to call their own.
L.E.A.S.H. accepts donations of all kinds at their events, including new or gently used items; if you have anything useful and pup related feel free to bring it on by and they'll make sure it ends up in the right paws!
Hug-A-Bull Society presents:
Saturday, April 16 The Cranky Molluscs are performing a concert in Vancouver by donation. The proceeds will be donated to the Hug-A-Bull Society. The show will focus on acoustic pieces by Yann Tiersen; music starts at 7pm and will be at the Ryerson United Church on West 45th Ave in Kerrisdale.
Sunday, April 17 Hug-A-Bull will be at the Bosley's in Langley (Thunderbird Village) on 88th Avenue for "Pet Appreciation Day" from 1pm - 4pm. Bosley's is fundraising on behalf of Hug-A-Bull and will have a bake sale, games, a merchandise flash sale and raffles. There will be some friendly "ambassadogs" on site for those that need to get their daily dose of adorable!
Saturday, April 23 and Sunday, April 24 The O.W.L.: the Orphaned Wildlife Rehabilitation Society is having an Open House to showcase the work they do; they're offering a chance to grab a the behind-the-scenes look at their Bird of Prey rehabilitation facility. OWL is dedicated to rehabilitating and releasing Birds of Prey back into the wild. Hug-A-Bull will have a booth there and will be providing some fun interactive bite-free activities and talking to kids about safe interactions with dogs.
Saturday, May 7 Erin Taylor of Pawsitive Connection is doing a DOGSAFE Canine First Aid session. These day-long workshops are a great resource for anyone and everyone, especially those who interact with pups on a daily basis. The curriculum teaches you how to stabilize a dog in an emergency and even perform canine CPR if needed. For this particular session, partial proceeds from registration are donated to Hug-A-Bull - so the dogs benefit in every way by your participation! To register, email here.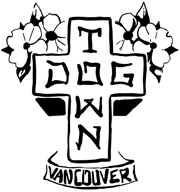 It's a new dog once a week! Click here to find out how to get your dog posted if you haven't sent in your photos yet!