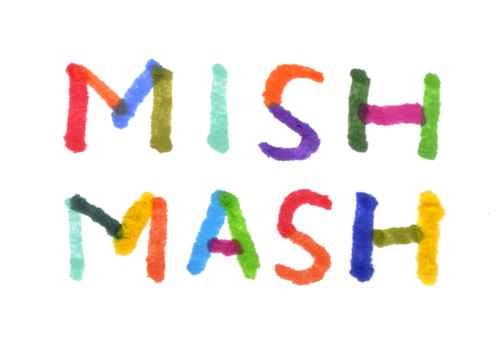 Meet Jenn Perutka and Karen La of Mish Mash Magazine, a fresh new online destination for DIY style, ideas and projects that launched last week. Jenn is a dear friend and fellow Vancouver Is Awesome editor and Karen is the local style maven and designer behind the coveted Broken Promises line. The inaugural issue of Mish Mash Magazine is about "firsts" - from kitchen and home bar essentials to your first smoothie - a culmination of months of work planning, coordinating, and collaborating with contributors and friends.  The result is a digital space that is bright, eclectic, and pretension free - all terms which happen to describe the two friends perfectly. Read on for a candid Q&A with this dynamic pair.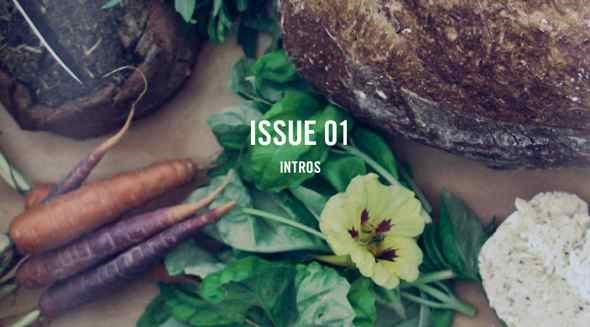 Tell us a bit about yourselves, your relationship, and how Mish Mash came together.

Jenn Perutka: I graduated with a Communications degree last year, but have been freelancing for about five years with writing and photography. Karen is one of my closest friends. She has great taste in pretty much everything, and I know she's always down for good food and drinks, so she's my go-to when it comes to checking out a restaurant for the first time. Recently we've moved from restaurants to experimenting in the kitchen and now collaborating with Mish Mash.

As weird as it sounds, it all really came together when Steve Jobs died. All these inspirational quotes started coming out and I was just like "WHAT AM I DOING WITH MY LIFE?" Then I happened upon this post, "5 Regrets of the Dying" and I sent it to Karen along with the longest Facebook message in history on how we should do something creative together and start our own opportunities, no regrets, etc. A year later we finally got our act together and launched it.

Karen La:

I have a degree in Visual Arts. I sometimes make stop motion videos on the side. I also design the jewelery line

Broken Promises

. Jenn is my first real adult friend, like the best-friend-forever kind, I've always admired her dedication and work ethic. She's also a real good time, so why not start a magazine together. I was tired of complaining about the lack of opportunities for post graduates in the arts field so we decided it was time to do something about it.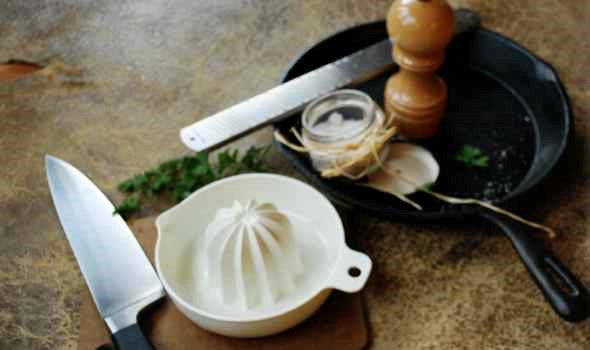 From "Kitchen Essentials" Issue 01, Mish Mash Magazine, photo by Natalina Percival
Who is Mish Mash for?

JP+KL:

Mish Mash is for anyone who wants to learn to do something creative for themselves. As post-grad twenty-somethings we're pretty much broke all the time, so we try to figure out ways to save money by staying in and cooking or making something to decorate the house. What we're putting forth is something that isn't perfect and glossy. We're going to make mistakes and we want to share that too because that's all part of the process.

What kinds of future projects are in store for Mish Mash? What kind of submissions are you looking for?

KL:Right now we're focused on coming up with thematic ideas for our quarterly issues. We'd like to feature some beauty tutorials and maybe some gardening. Anything you can think of making is worth trying.

JP: We'd like to find a way to integrate our online presence into the community. We have a few ideas floating around but nothing set in stone as of yet.

Who are your role models, sources of inspiration?

KL: Patti Smith and Marina Abramovic.

JP: Bill Cunningham. Everyone must watch Bill Cunningham New York.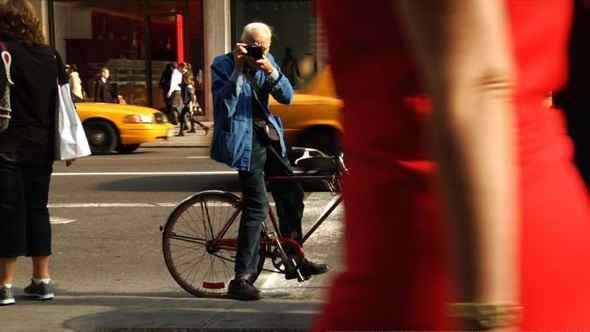 Bill photographing on the streets of Manhattan, from zeitgeistfilms.com
You both are big fans of eating well - what are you big on food and health-wise right now? Next recipe you're excited to try out?

JP:

We're both on the Wild Rose Cleanse right now, coincidentally. I get really excited at the idea of eating well. Like right now, I'm obsessed with kale. There are always kale chips within arms reach of me.  I'm more strict on weekdays, but weekends I'll be a little lazier. I think that's the best way to do it, otherwise you drive yourself nuts! I've really been wanting to try out this

"Healthy" Carrot Cake

 and these

Chicken Dumplings with Green Papaya Salad

.
What are your top 5 picks from twitter and instagram right now?

KL: Follow instagrammers @craftandculture @unionwoodco @rebelandrebel @duchessevintage and @01magazine

JP: On Twitter:

@jezebel @joannagoddard @sousstyle. And on Instagram:

@maurice and @trotterpup!
You can read the first issue of Mish Mash Magazine
here.

Jenn Perutka and Karen La