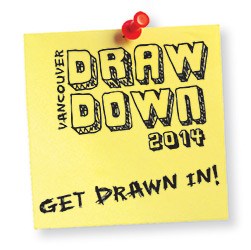 Now in its 5th year, Vancouver Draw Down is a city-wide day of drawing that celebrates creativity and challenges commonplace ideas about what drawing is and what it can do. Reconnect with the power and pleasure of making your mark at over 40 FREE drawing workshops on Saturday, June 14th.
The Daily Drawing Challenge is precisely that - a challenge from Vancouver Draw Down for you to draw every day. The seven-day Daily Drawing Challenge is designed to get your imagination and ink flowing in preparation of the 2014 Vancouver Draw Down workshops on June 14th.
Reign in your fear and give the challenge a try. Choose one or both of the options below, have fun, and share it on the Vancouver Draw Down Facebook page and Instagram. Tag it #DailyDrawing.
JUST FOR FUN (5 mins): Place your paper on a textured surface, rub the side of a crayon across the paper: frottage!
CHALLENGING (15 mins): Make a pencil or crayon rubbing on a textured surface, then create an image using the marks you've made.
To get you inspired (and convince you, really, anyone can draw) Vancouver Draw Down invited seven prominent Vancouverites to participate in the challenge.
For the sixth challenge we have actor, Torrance Coombs.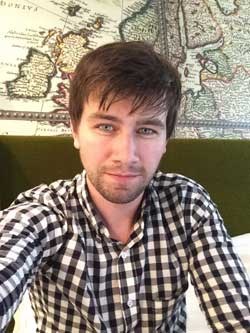 What option did you choose?
The 'just for fun' option.
What was the last thing that you drew before this?
The last thing I drew before this was a terrible scribal of Toby Regbo in a surprise drawing challenge. I had 30 seconds and it wasn't pretty.
Tell us a bit about your experience doing this daily drawing challenge.
I'm currently traveling through Europe and used the materials in my hotel room. On my desk there was a comb and some coins, so I ran a pencil over them then cleaned up the edge  a bit. It was fun to do, and it's a good reminder that I can create art anywhere.
THANKS TORRANCE!
Here is Torrance's creation: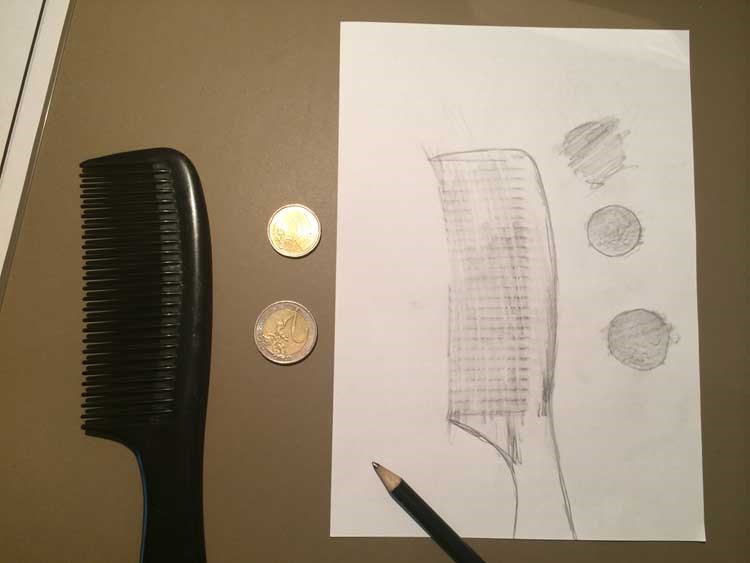 Torrance Coombs is a film and television actor best known for his work on The Tudors and the CW hit series Reign. Torrance was born and raised in Vancouver, studied acting at UBC and has appeared in productions at Bard on the Beach.