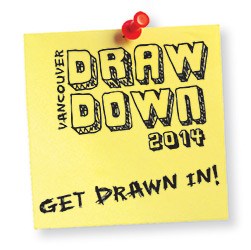 Now in its 5th year, Vancouver Draw Down is a city-wide day of drawing that celebrates creativity and challenges commonplace ideas about what drawing is and what it can do. Reconnect with the power and pleasure of making your mark at over 40 FREE drawing workshops on Saturday, June 14th.
The Daily Drawing Challenge is precisely that - a challenge from Vancouver Draw Down for you to draw every day. The seven-day Daily Drawing Challenge is designed to get your imagination and ink flowing in preparation of the 2014 Vancouver Draw Down workshops on June 14th.
Sing loud and draw proud and give the challenge a try. Choose one or both of the options below, have fun, and share it on the Vancouver Draw Down Facebook page and Instagram. Tag it #DailyDrawing.
JUST FOR FUN (5 mins): Draw 25 dots on a page and connect some or all of the dots.
CHALLENGING (15 mins): Transform an existing image from a magazine or newspaper by drawing on top of it.
To get you inspired (and convince you, really, anyone can draw) Vancouver Draw Down invited seven prominent Vancouverites to participate in the challenge.
For the seventh challenge we have musician and songwriter, Samantha Parton.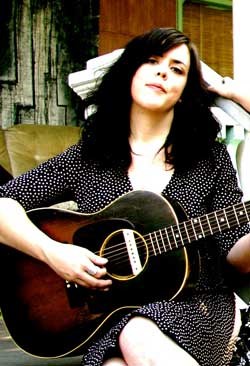 Which option did you choose?
I chose the "Challenging" project
What was the last thing you drew before this?
I spent a couple of weeks in hospital back in September - I drew little portraits of the nurses, some sketches of my room, the strange-looking medical machinery. A couple of years ago I did some illustrations for a Be Good Tanyas songbook.
Tell us a bit about your experience doing this daily drawing challenge.
I often see faces in inanimate objects - it's a little game I've played my whole life, to imagine everything as sentient. This EAT magazine image cried out to be played with - I had such fun creating characters out of salad ingredients! Doing this project reminded me how much I enjoy drawing, and how important non-verbal forms of expression are to my own creative process.
THANKS SAMANTHA!
Here is Samantha's creation: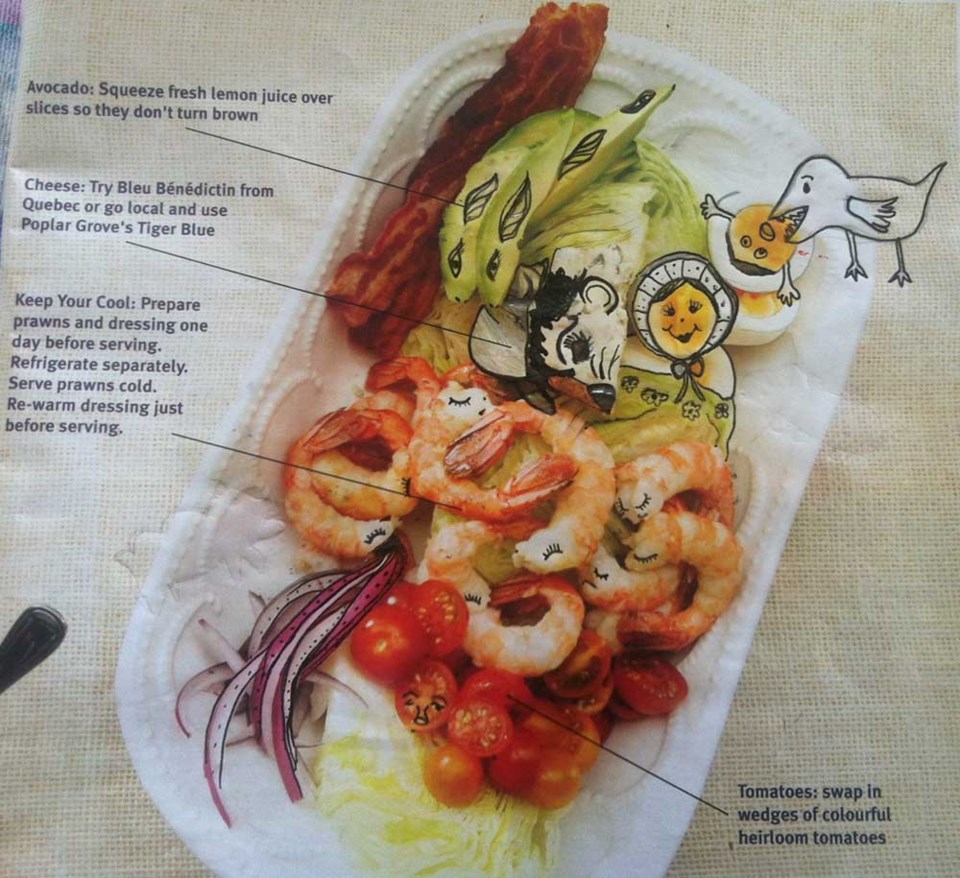 Samantha Parton plays guitar, mandolin, banjo and sings for the folk trio The Be Good Tanyas. Samantha first played with other Be Good Tanya members Frazey Ford and Trish Klein at tree planting camps in the Kootenays. To learn more and listen to The Be Good Tanyas visit www.begoodtanyas.com