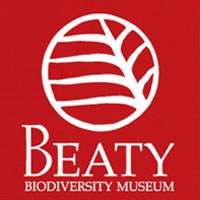 The Beaty Biodiversity Museum is Vancouver's natural history museum. We work to promote a greater understanding of, and collective responsibility for, the biodiversity of BC, Canada, and the World. Come visit us on UBC campus - we're located at 2212 Main Mall, Vancouver, BC. You can find more info at beatymuseum.ubc.ca. Follow us @beatymuseum on Twitter & Instagram and like us on Facebook.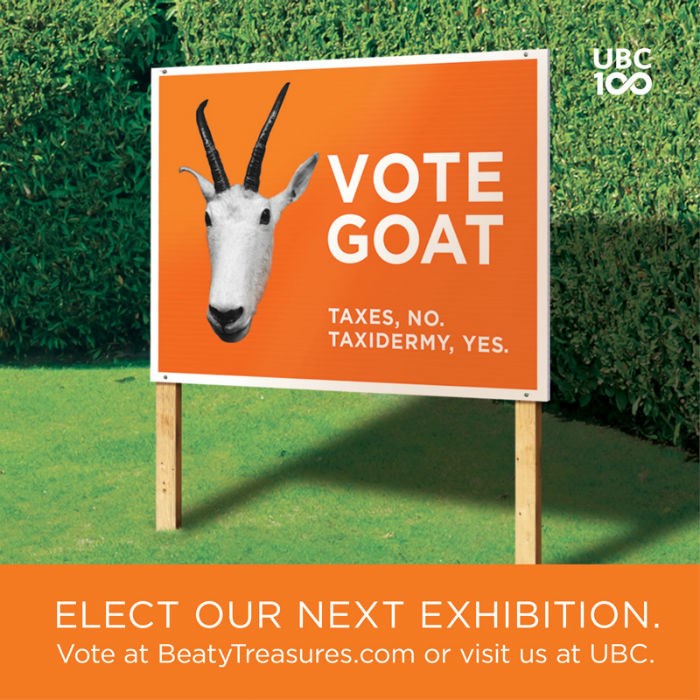 There are two elections taking place in Canada right now - the Federal Election across the country and the Exhibition Election here at the Beaty Biodiversity Museum.
To celebrate our 5th birthday (it's today! Happy birthday to us :) and UBC's centennial we have opened our cabinets to reveal 100 Treasures from our collection.
We asked some community members to pick their favourite object and explain why they think it's a treasure. One of those people is the Editor-in-Chief of VIA - Bob Kronbauer who picked the Sockeye salmon.
https://instagram.com/p/86wR03wDxQ/?taken-by=bobkronbauer
We've had lots of creative responses including an original song about the Seahorse written and performed by Veda Hille, a tattoo by artist Mike Nasser that was inspired by the Viceroy butterfly, a story of putting the blue whale skeleton together by Master Skeleton Articulators Michi Main and Mike deRoos, and so many more.
Now, we're asking the public to vote for their favourite treasure and elect our next exhibition. You can vote in the museum at our voting booth or from home.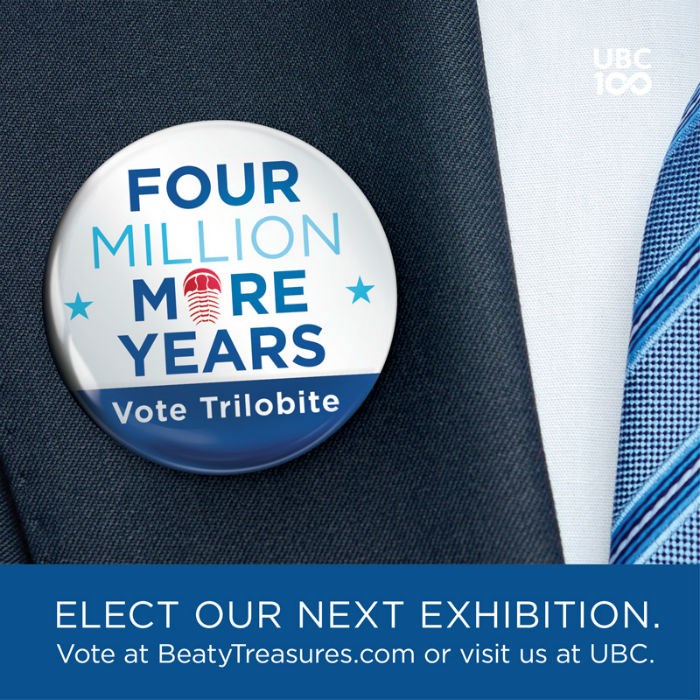 Voting runs 6 months (ending Feb 17, 2016) and then we'll put together an exhibition of the top treasures for UBC's Alumni Weekend (opening May 28, 2016).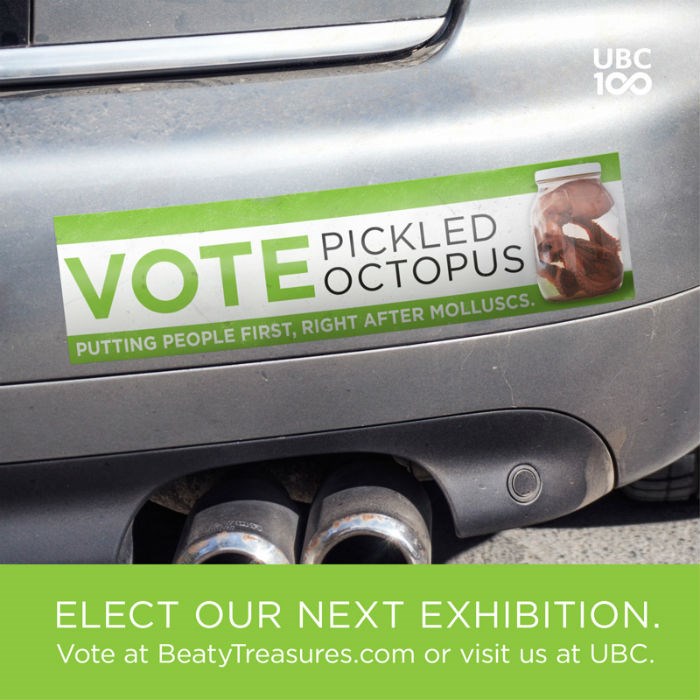 Get out and rock both votes!