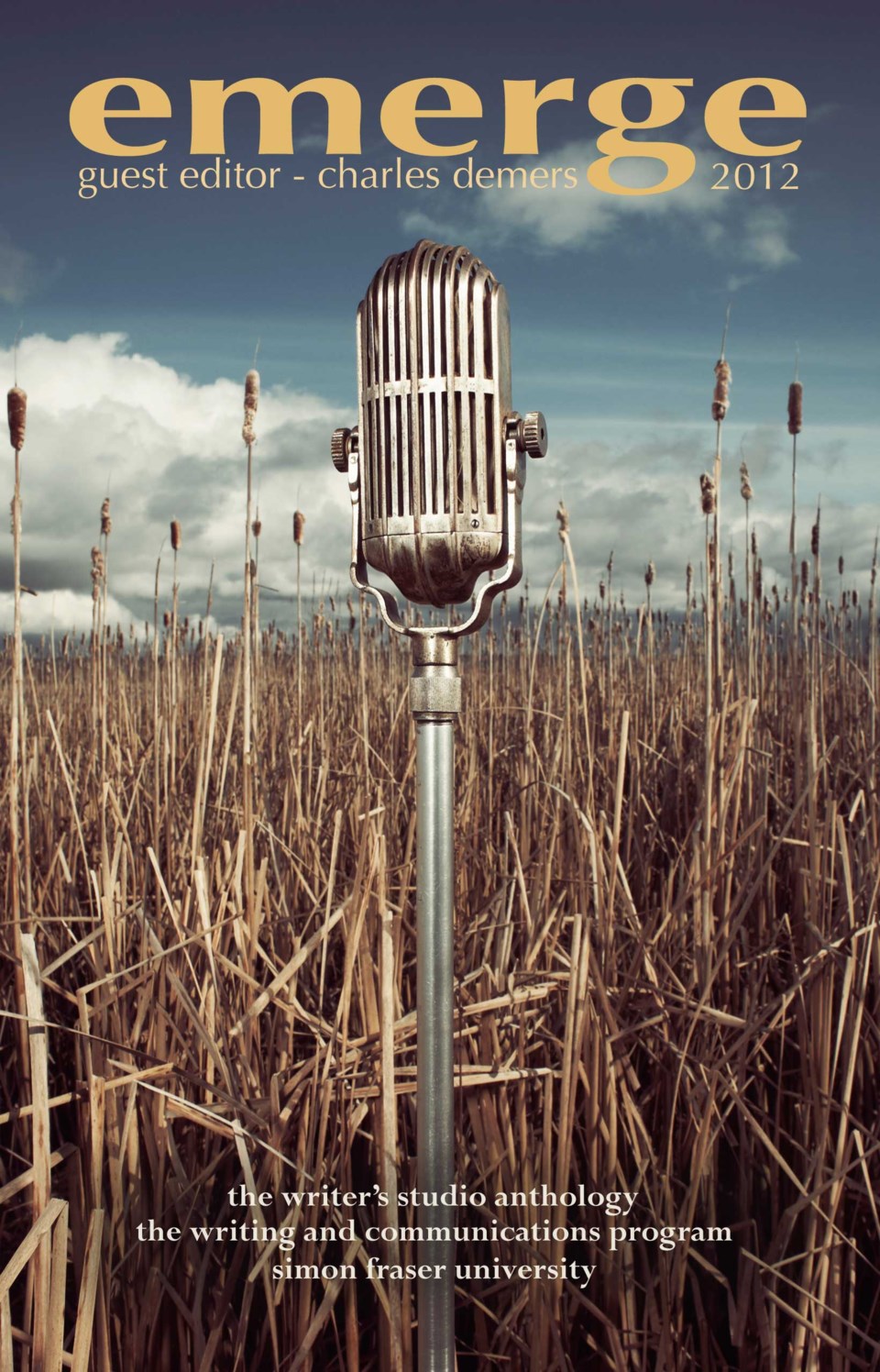 27 Vancouver writers will gather this Thursday night, October 25, at W2 Media Cafe for an auspicious occasion: the book launch and reading for emerge 2012, an anthology of works by members of SFU's The Writer's Studio, guest-edited by local writer and comedian Charles Demers.
The publication of emerge is an annual event in Vancouver's literary calendar. Each year the anthology presents a fresh set of voices from the local writing community and gives new authors – myself included – a chance to see their words printed in a book for the first time.
The writers in this collection of stories and poems have transformed me during our year together in The Writer's Studio, as have the mentors we've been privileged to work with. We've delved into the art and craft of writing, learned to respond to works-in-progress with a critical and supportive eye, we've developed manuscripts, read our work for audiences, and discovered what it means to sustain ourselves as writers. We're a community now, colleagues and friends bound together through a shared a year of writing.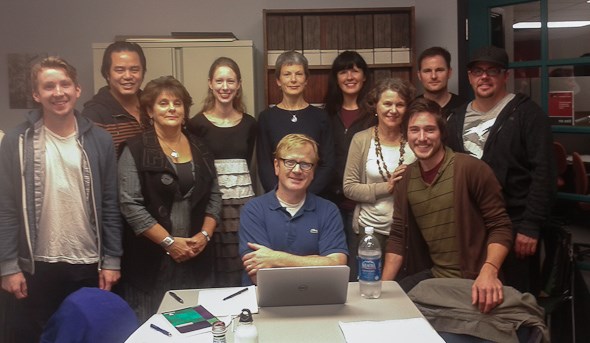 The Writers Studio Fiction Cohort with mentor Timothy Taylor. All photos by calder cheverie
emerge 2012, a sample of our collected works, offers a taste of The Writer's Studio experience. I am amazed at the talent and diversity of the writers included in this anthology, and I'm so proud to be among them as we prepare to launch the book. It's a milestone, a link with the Studio's inspiring alumni, and, most importantly, emerge 2012 is a celebration of what it means discover yourself on the page alongside a community of brilliant writers.
The emerge 2012 reading and book launch is this Thursday, October 25 at the W2 Media Cafe, 111 West Hastings Street. Doors open at 6:30 pm and readings begin at 7 pm. The event is free of charge and open to all. More details on Facebook. Buy the book online, at the event, or at local independent bookstores including People's Co-op Bookstore, Pulpfiction Books, Book Warehouse, Oscars Art Books, Little Sister's Book and Art Emporium, 32 Books and Blackberry Books.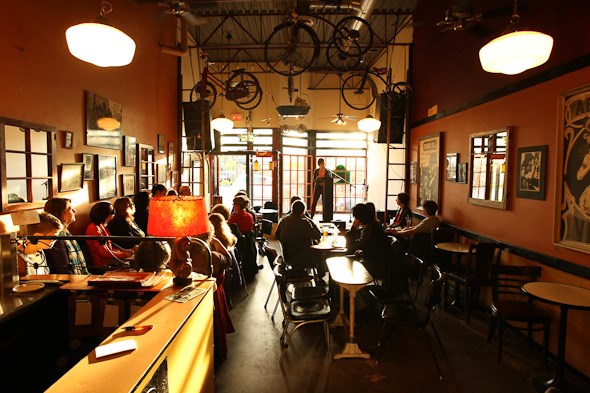 Members of the 2012 Writers Studio program read at the Café Montmartre earlier this fall.