Vancouver Public Library and V.I.A. have teamed up to help you discover new reads, hidden book gems and surprising literary finds. 
Are you bottling up your emotions? Feel like you might crack under the pressure? Grab one of these books (and maybe a box of tissues) to ugly cry those feelings out. Like the calm after the storm, you'll reach the end of these stories feeling spent but hopeful.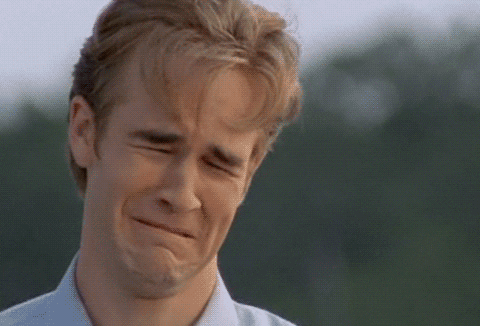 Watch this timeless love affair and experience the heartbreak that inevitably comes with all things transient. Told from both sides, The Time Traveler's Wife chronicles the one-of-a-kind romance that blossoms (again and again) between Clare and her husband Henry as his hereditary genetic condition causes him to disappear into various points of time in their lives.
Room by Emma Donoghue
Embrace the relentless love between a mother and child, and the remarkable resiliency of both in adapting to circumstance. Five-year-old Jack has lived all his life in Room with his Ma, but Ma wants a better life for Jack and herself – a life outside of the four walls within which they've so long been confined. Told from Jack's perspective, Room's harrowing account of a kidnapping and its aftermath is imbued with a child-like acuity that goes beyond mere words.
Experience a life marked by hardship and regret, and the paradoxically healing journey towards death. Set in the BC Interior, sixteen-year-old Franklin Starlight is summoned by his alcoholic father, Eldon, with whom he has had a strained relationship characterized by disappointment after disappointment. When Frank discovers that Eldon is dying of liver failure, though, he reluctantly agrees to accompany his father up the mountains to give him a traditional Ojibway burial.
Understand how light can remain unextinguished even during the darkest hours of human history. Beginning in the years leading up to the Second World War, All the Light We Cannot See follows the lives of two bright young children - Werner Pfennig of Germany and Marie-Laure Leblanc of France – as their separate yet strikingly parallel stories eventually intersect in the small French town of Saint-Malo by the sea.
Follow the story of a girl's irredeemable mistake and a woman's attempt to find redemption all the same. Fuelled by the imagination of a restless thirteen-year-old girl, an event on one hot summer's day in an upper-middle-class English country home escalates from a domestic disturbance to a criminal case. Later, as a nurse caring for wounded British soldiers, the young woman who started it all comes to terms with the consequences of her childhood indiscretion.
Witness beginnings, ends, and the complex unfurling of human relationships. In Next Year, for Sure, Kathryn and Chris take their close, loving, nine-year-long partnership into new territories that result in changes neither one could have anticipated. The ensuing year of self-reflection and personal growth leave them singly and mutually transformed.
Feel friendship and betrayal, cowardice and courage in this emotional story. Set in war-torn Afghanistan, The Kite Runner tells the tale of two boys whose friendship and loyalty is tested by the brutal forces around them. When Amir is forced to flee with his prominent, wealthy father for a new life in California, he leaves behind Hassan, the son of his father's servant. Amir cannot, however, leave the memory of Hassan behind him.