What an incredible honour! My son, Arlo, and I are on the cover of Westcoast Families Magazine this month, pictured with the Vancouver Special Playhouse that Jason Sokolowski and I brought to life.
It's the Father's Day/summer learning issue and we're featured with professional skateboarder and dad, Rick McCrank, as well as Dan Bejar from Destroyer, who is also a father. The issue is chock full of events, travel stories, a piece on how to throw a block party (with help from the Vancouver Foundation's Neighbourhood Small Grants program), a guide to keeping your kids engaged and learning during the summer, a thoughtful piece on two gay dads raising a daughter together, and tons more.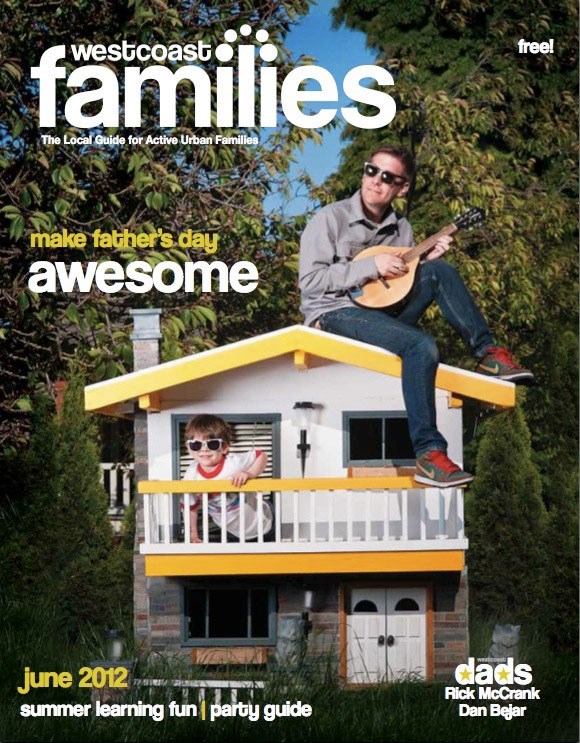 Photo: Dylan Doubt
Westcoast Families is the longest running, largest family publication in the Greater Vancouver area, in print for almost 20 years! You can pick up a copy at community centres, libraries and stores all over town. Also, follow them at @WCFMAG on Twitter, Like the PAGE on Facebook and view full issues on their web site at WestcoastFamilies.com.