If you're on Twitter you know that at the end of each week people put together "Follow Friday" lists of their favourite people they're following and share them with everybody. I'm flipping the script a little bit on this with this feature on the blog where every Friday I'll feature somebody who includes our main Twitter account, @VIAwesome, in their #FF, in order to shine a little light back on them and what they do.
Today's featured tweeter is Granville Magazine, "Vancouver's source for hyperlocal city living. A community of doers, eaters, shoppers + life livers".
Granville Magazine's main hub is their WEB SITE, the once print magazine turned digital radness for this new age. Far beyond a blog or a "source", it really is a deep resource and more of an actual magazine keeping you in tune with all of the things, people and events that make up this city of yours. Tweets to @GranvilleMag are made by our friend and ally, super editor Hilary Henegar!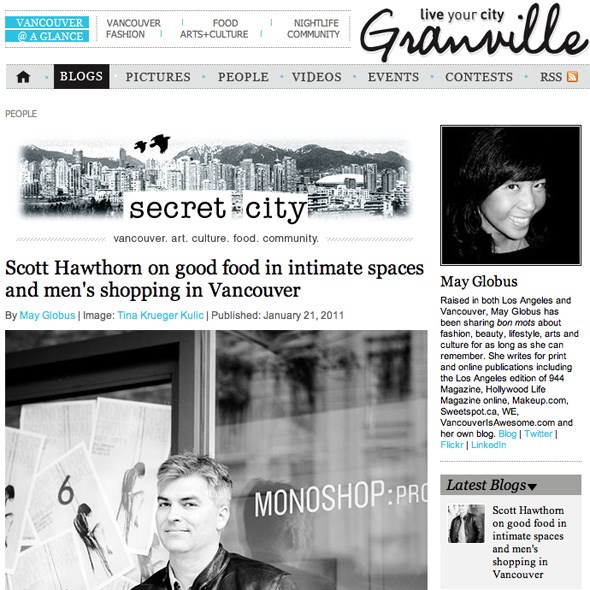 Have a look at all of our previous #FollowFriday posts HERE.