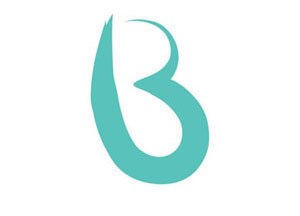 IT'S FITNESS

FRIDAY

!
For the next 3 months I'm blogging about my adventure to complete the 36 classes in 90 challenge put on by and in partnership with Barre Fitness!
Hopefully you'll join me and be motivated to get fit! I'll be sharing recipes, exercises, class and workshop ideas, and more.
And *BONUS* if when I complete the challenge and go to 36 classes, I get to give away TWO 2-Week Trial passes to Barre Fitness to some lucky VIA readers!
So encourage me on twitter follow the challenge hashtag: #BBFC and I'll see you at the Barre!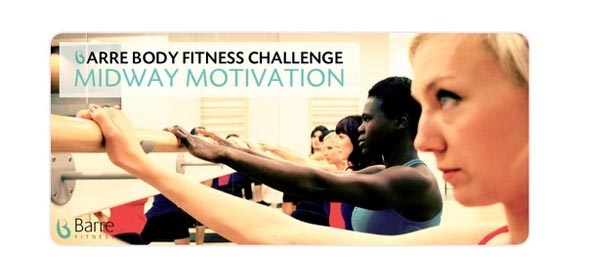 Last week I passed my halfway point in the classes and I'm still on track. If YOU are doing the Barre Body Fitness Challenge there are even more incentives to stay motivated and keep up with classes!
The Barre Fitness blog has some impressive stats up right now...as of the halfway point over 2926 classes were taken (in the past 39 Days) which means collectively: 1463 minutes of plank, 46,816 push-ups and 959,728 pulses!
To keep you on track they are also giving away some awesome prizes including gift certificates, gorgeous jewelry and some wicked health consults with Nourished guru Alyssa Bauman!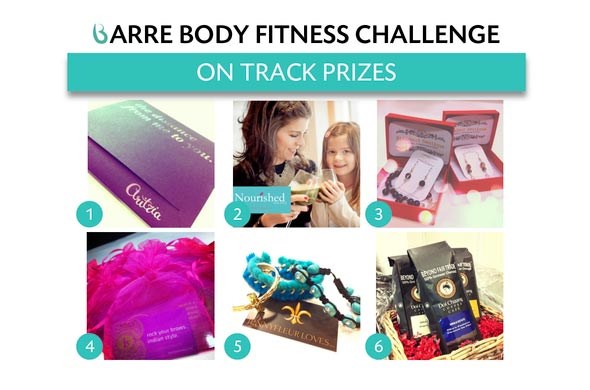 1. Aritzia $30 Gift Card (Draw Date: April 2)  WINNER chosen!
2a. Nourished Health Consult w/ Alyssa Bauman (Draw date: May 28)
2b. Nourished Grocery Tour w/ Alyssa Bauman
3a. Standout Boutique Swarovski Earrings (Draw date: Apr 23) WINNER chosen!
3b. Standout Boutique Swarovski Earring + Bracelet Set
4. Bombshell Brow Services at Bombay Brow Bar (Draw date: Apr 30) 
5. Jennyfleur Loves Bracelet Set (Draw date: May 7)
6. Doi Chaang Organic Coffee Gift Pack (Draw date: May 21)
---
I hope this motivates you to get out and get exercising...next week I'll be showcasing the Barre Stars - some amazing ladies that are killin' it and getting in shape!