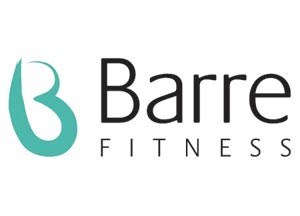 IT'S FITNESS
FRIDAY
presented by Barre Fitness!
Hopefully you'll join me once a month here on VIA and be motivated to get fit! I'll be sharing recipes, exercises, class and workshop plans, ideas and tips, and much much more.
There is so much available at our fingertips in this beautiful city of ours, to keep us active and motivated! If there is anything you want to learn more about or think we should feature, send me a tweet, or write us on Facebook, and maybe that will be our next topic!
I'm bring the column out early this month so I can tell you about some awesome seminars that Barre Fitness is putting on! On April 5th (VIA bloggers!) The Vegan Project will be giving a talk about being lean and green, and on April 26th Catherine Roscoe Barr of The Life Delicious will be sharing tips and tricks of a healthy mind and body.

We asked these healthy and fit ladies to share some tips, and a bit of a preview of what to expect in their talks.
First up, some "healthy vegan living" tips by The Vegan Project, courtesy of Samantha Shorkey (winning vegan fitness competitor!):
"-Make sure you're drinking a minimum of 2 – 3 liters of water every single day.  Never leave home without your "purse water" either.  If you're an athlete, you're sweating a LOT. You need to replace those lost fluids.
-Rest days are so important! Physical stress keeps your blood sugar levels elevated which can contribute to water retention as well as block fat burning so take it easy and take one day off from the gym at least once per week.
-Make sure you're getting enough sleep.  Your body recovers while you sleep and that's when your muscles grow!  Not only that but you burn the most fat at night time!  The best training routine, diet and supplement program will not compensate for insufficient amounts of rest and repair.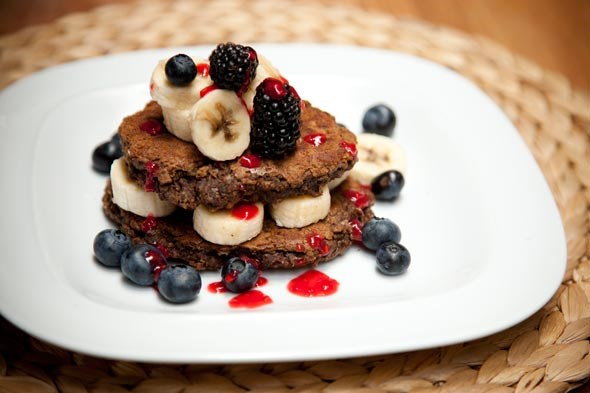 -We prefer to make our food in big batches to last the week.  It makes life that much more convenient and easy to stick to a healthy diet when everything is prepared.
-That means bringing food with us at all times too.  Things like raw almonds, green beans, single serving packages of Vega protein powder or oatmeal.  Preparation is key!
-It's always best to eat at home if you're really trying to eat healthy.  But if you're out on the town, exploring how AWESOME Vancouver is ;) then go for healthier options like brown rice sushi, the deli at Whole Foods or a big salad with lots of beans and seeds. [Editor's Note: YOU guys are awesome...check out their posts for The Veggie Option on VIA]
-And lastly, if we're dying for something sweet, we'll make one of the healthy desserts from our e-books rather than buy something refined and processed.  Check 'em out at https://gumroad.com/theveganproject "
------
Next, Catherine shares some highlights from The Life Delicious wellness coaching program, which covers 32 units on stress management, exercise and nutrition – what she calls the "Trifecta of Wellness".
"These 32 units cover insight and information I've discovered over the years from the leading minds in wellness, personal development, self-compassion, neuroscience, exercise science and positive psychology. After having personally put these discoveries into action, I've completely transformed my life in a positive upward spiral. It's a tremendous joy to share these discoveries with YOU!
Here are three tips (that I'll cover in greater detail at my talk) for super-charging your brain and boosting productivity – while simultaneously creating optimal health and happiness. Sounds pretty great, right?!
1. Develop laser-like focus through meditation
In Buddha's Brain: The Practical Neuroscience of Happiness, Love, and Wisdom, neuropsychiatrist Rick Hanson (who I recently did a weekend workshop with!) says, "Controlling your attention may be the single most effective way to shape your brain, and thus your mind. Mindfulness brings insight and wisdom – and the best way to increase your mindfulness is through meditation. The concentration that you gain from meditation takes the spotlight of attention and turns it into a laser beam."
Hip hop mogul Russell Simmons recently told Entrepreneur magazine that meditation will make you a better entrepreneur: "It's also the most effective tool to help you achieve your goals. I've been starting companies, rehabilitating brands and promoting artists for over 30 years now and I can promise you that no tool has made me a smarter, more focused and clearer thinking entrepreneur than meditation. I would not be living in my incredible home, surrounded by fun toys, if it were not for meditation."
2. Direct your feet to the more productive side of the street
"Your brain, if positive, is 31% more productive than your brain at negative, neutral or stressed," says positive psychologist and author Shawn Achor in his must-watch TEDtalk. How can you train your brain toward the positive end of the spectrum? Achor's prescription includes writing down things you're grateful for as well as positive experiences, exercising, meditating and performing random acts of kindness.
3. Create energy rituals to increase willpower
Creating energy rituals is an idea I adopted from an awesome resource called The Energy Project. Energy rituals are "highly specific behaviours done at precise times." With energy rituals in place for stress management, exercise and nutrition – like scheduling regular meditation, daily physical activity and creating a weekly menu plan and grocery list – your willpower fuel tank won't run dangerously low, providing you with the energy to power excellence in your career and presence in your personal life, while ensuring your self-care action plan is automatically in place."
I'm so excited to attend these seminars... to register CLICK HERE!
For more information on The Vegan Project CLICK HERE and for more info on The Life Delicious CLICK HERE!