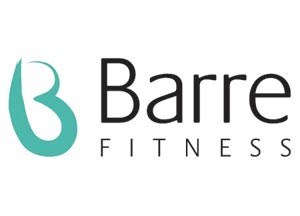 IT'S FITNESS
FRIDAY
presented by Barre Fitness!
Hopefully you'll join me once a month here on VIA and be motivated to get fit! I'll be sharing recipes, exercises, class and workshop plans, ideas and tips, and much much more.
There is so much available at our fingertips in this beautiful city of ours, to keep us active and motivated! If there is anything you want to learn more about or think we should feature, send me a tweet, or write us on Facebook, and maybe that will be our next topic!
So this month I got curious about juice cleansing...
Barre Fitness carries The Juice Box juices so I headed over to their website to see what the fuss was about and they are loaded up with information. I'm going to paraphrase and quote some of that for you now!

So what exactly is a juice cleanse?
Like it's name says, you're drinking..."pure, organic fresh fruit and vegetable juices, and nothing else - all of the nutrient requirements are met while providing a plethora of enzymes, antioxidants, vitamins and minerals.
It's also de-toxifying! By "eliminating solid, mainly cooked, often processed foods from your diet allows your body to express its natural inclination to expel toxins through the liver and colon."
I know from making green smoothies that it's possible to get all the protein and vitamins that you need from fruits and veggies alone - as different ones are loaded with all sorts of things your body needed.
As for why you should cleanse - it's great for you! Even the idea alone of eliminating caffeine, alcohol, and processed foods - be it just for a few days - should be appealing to your body and immune system. You're giving your system a break and allowing it to work the way it's supposed to be working!
There are many ways to do a cleanse, you can grab your own juicer and make your own at home, or have pre-set cleanses (even delivered!) from companies like Juice Box that run from 3 to 5 days, depending on who you go with!
Either way the idea that I got from reading up on juice cleansing is that eating clean, healthy, non-processed foods is the way to go no matter what it is you're eating. Basically keep a healthy and balanced lifestyle and you'll be feeling great.
---Have YOU done a juice cleanse before? Write us on Facebook or send us a tweet and let us know how it went! ---