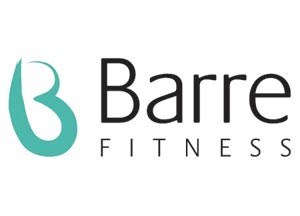 IT'S FITNESS
FRIDAY
presented by Barre Fitness!
Hopefully you'll join me once a month here on VIA and be motivated to get fit! I'll be sharing recipes, exercises, class and workshop plans, ideas and tips, and much much more.
There is so much available at our fingertips in this beautiful city of ours, to keep us active and motivated! If there is anything you want to learn more about or think we should feature, send me a tweet, or write us on Facebook, and maybe that will be our next topic!
This post couldn't come at a better time...tons of fresh snow up on the mountains and Olympic-fever in the city! This month for Fitness Friday we're talking about some of the awesome outdoor activities that will keep you active during the winter.
There is so much to choose from both in the city/a short trip up to the local mountain, and trips to Whistler or other mountain getaways...so let me give you a little taste:
Cross-Country Skiing (on Cypress Mtn)
This sport is WAY more of a workout than you initially might think. I have a skiing background so I thought it'd be a snap...good thing I took a lesson (thanks Cypress Mountain for that one!). It gets your heart rate up, your legs moving, and your core strong.
Cypress has 19km of groomed and track-set (see photos below) of cross-country trails for both classic cross-country and skate skiing (I tried classic), rentals are available, and so are lessons. Grab a ride on the Cypress Coach Line (picks up at a few stops in Vancouver) or drive yourself up there for some great views and lots of exercise!
The track set, pictured above on the left, was great for beginners like me to learn while still challenging themselves.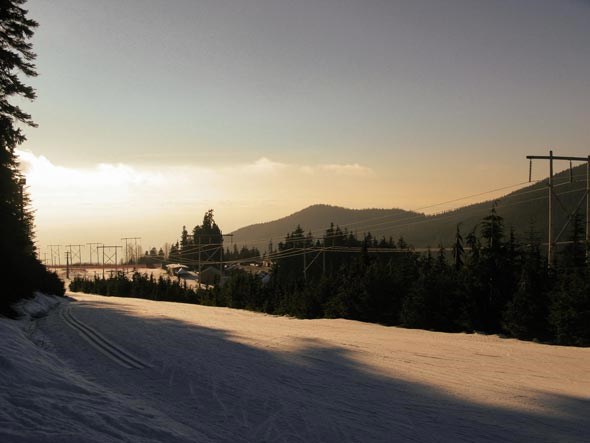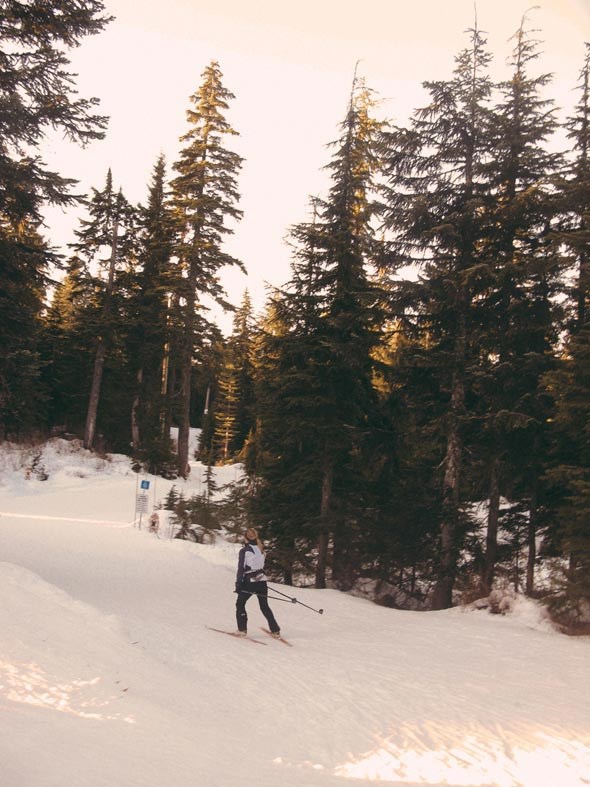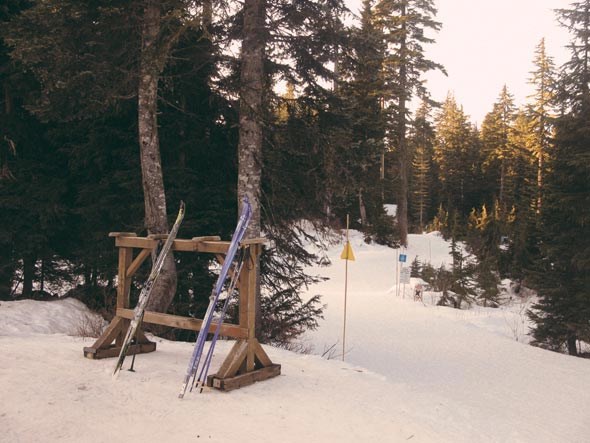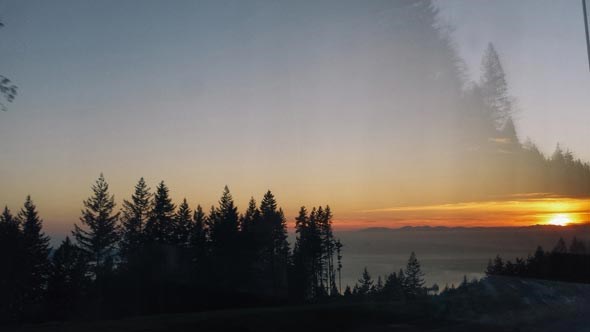 ---
Snowshoeing (on Mount Seymour)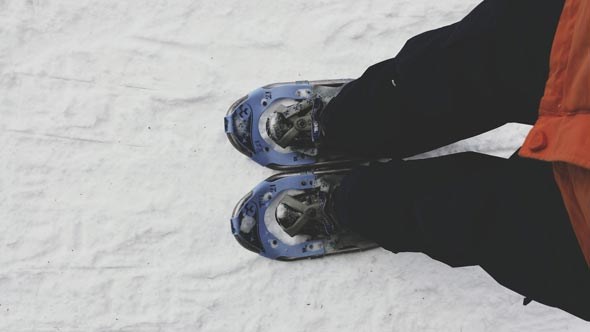 Exercise never looked so good! Seriously there's nothing like working up a sweat in the woods around a lake with birds singing in the trees, and snow crunching under your feet. No lesson required here (but there are some great tours on Mount Seymour), just bring your own snowshoes or rent a pair and head off on one of many choose-your-own-level type trails.
On top of this scenic exercise, they have some cool programs going on (click here for more details):
- "Snow Fit" - a 90-minute power hike that is fitness focused and runs Tuesday nights
- "Baby & Me" - a 90-minute guided hike for parents and their baby! (Thursday nights)
Whether you choose to take it slow or challenge yourself, snowshoeing is a great option to keep you fit in the winter months!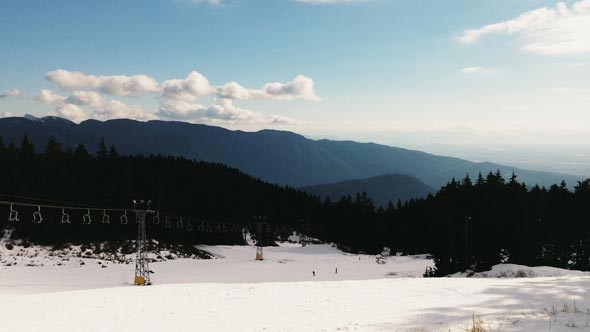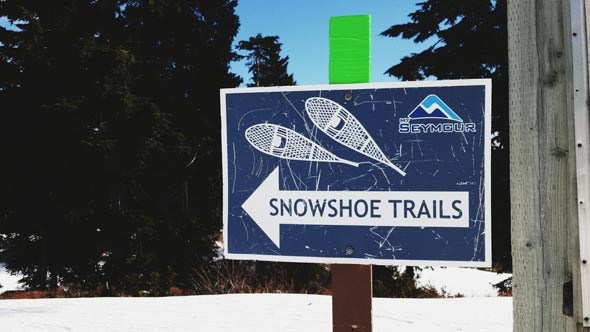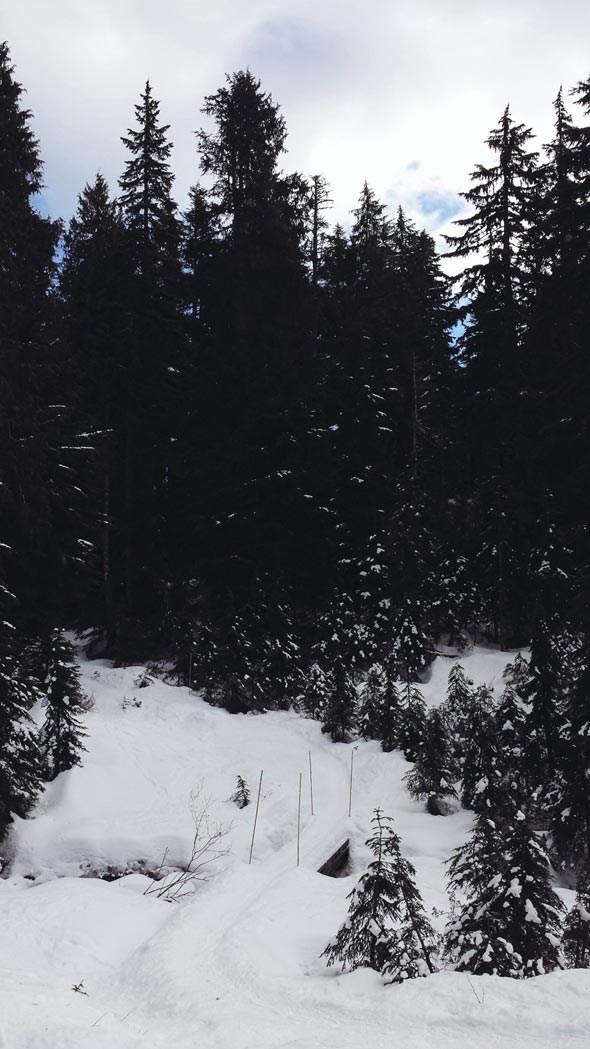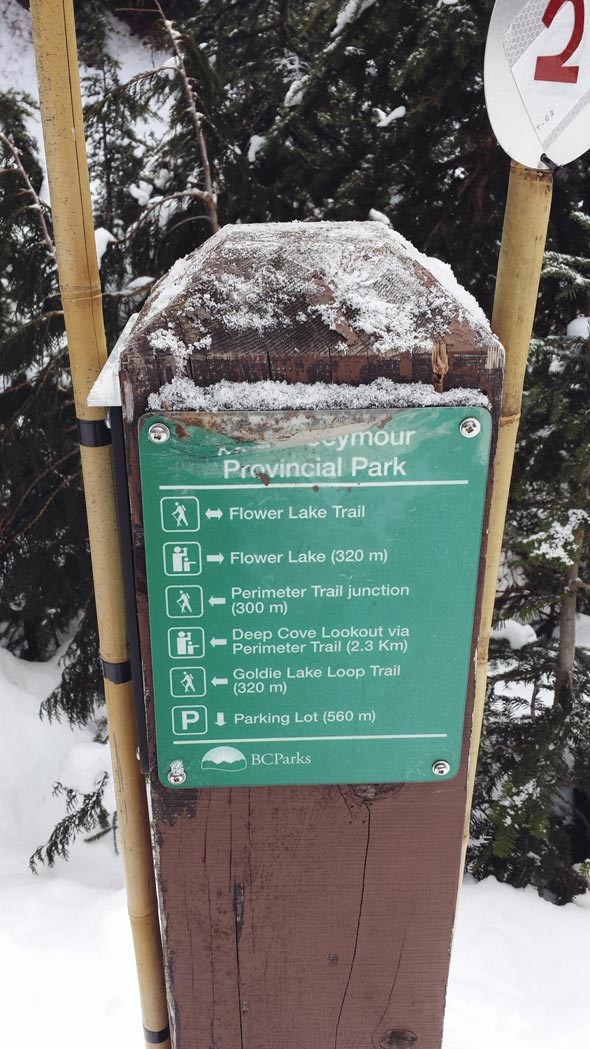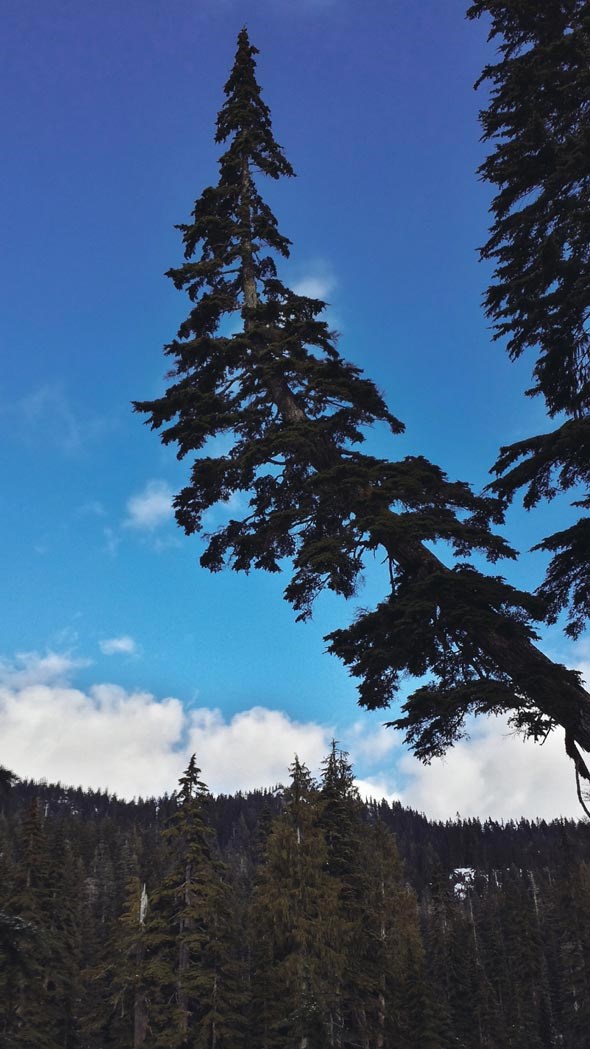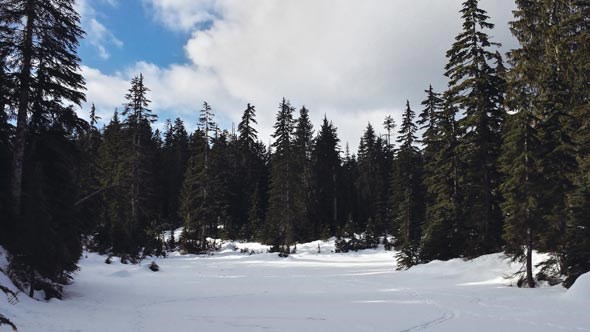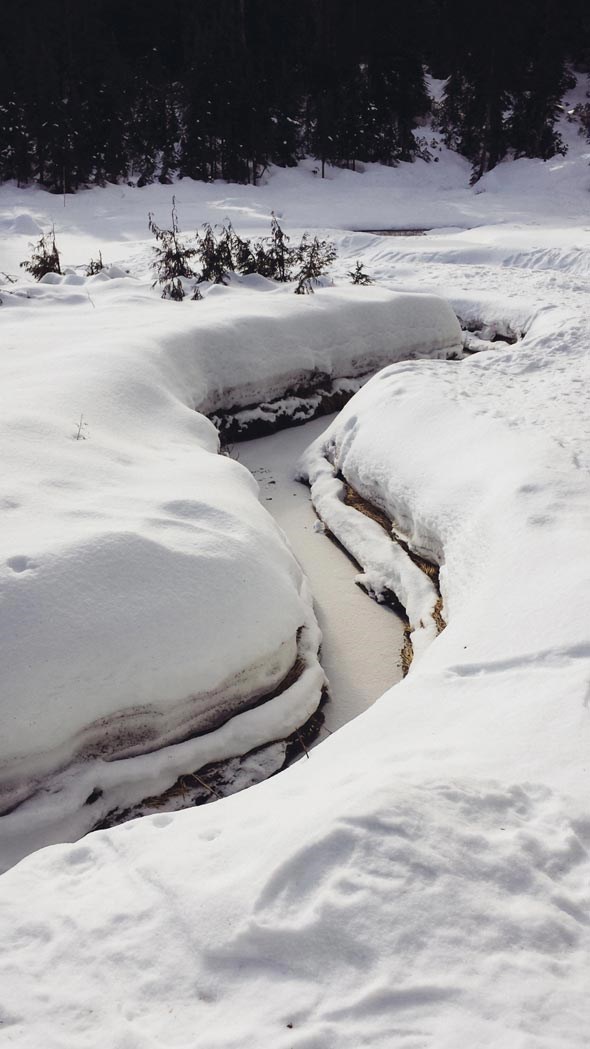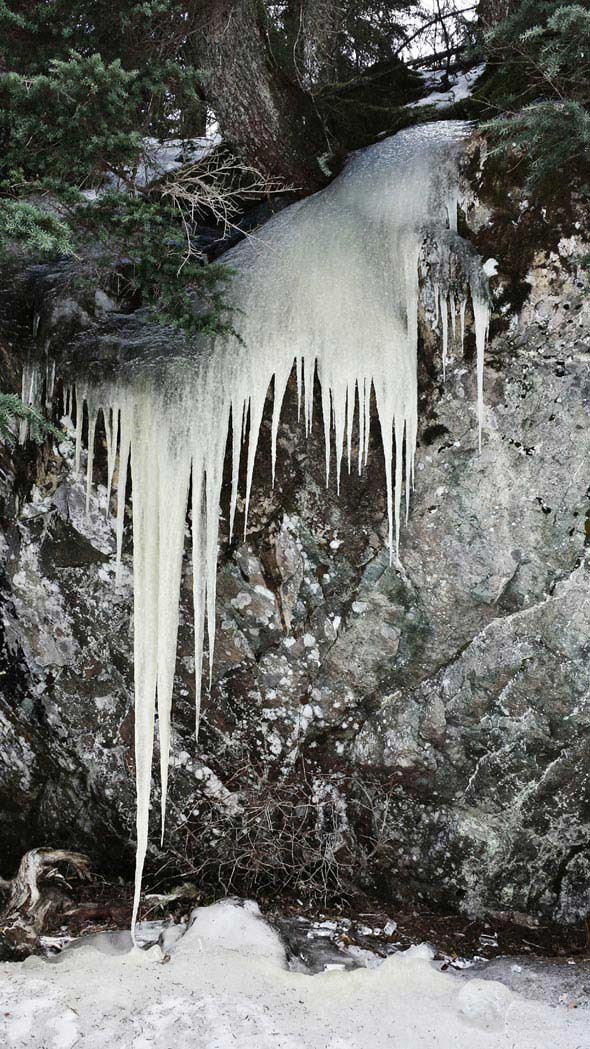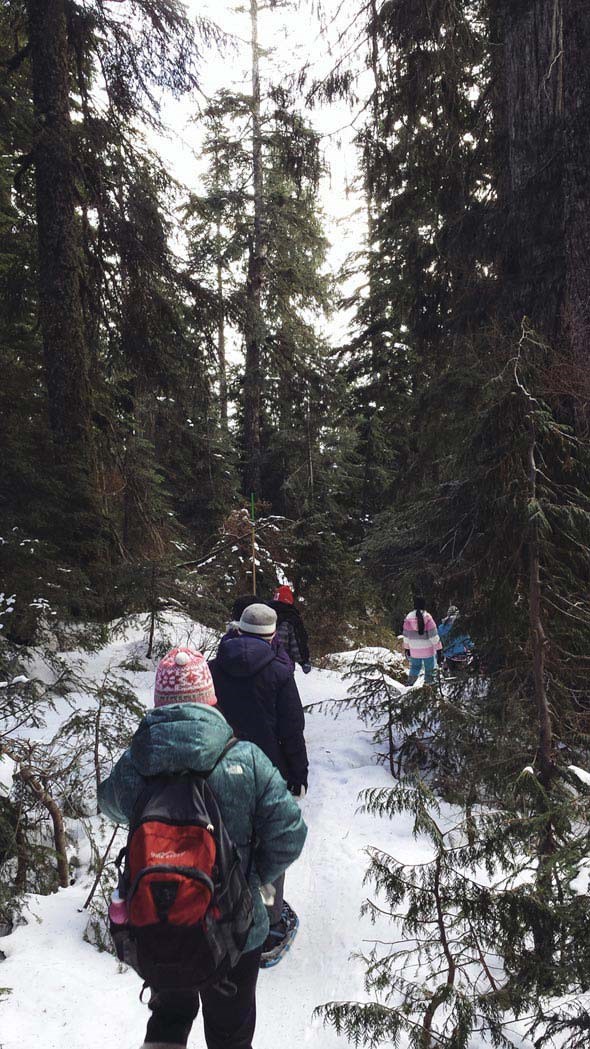 ---
Alpine Skiing/Snowboarding (on Grouse Mountain)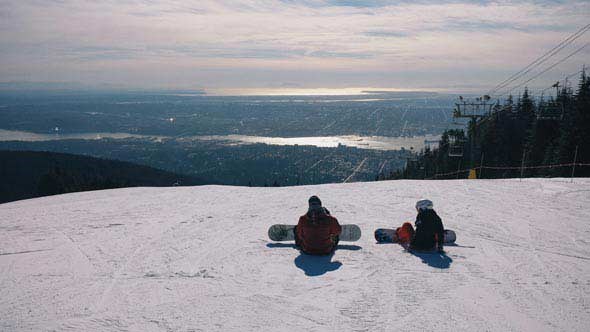 How amazing is it that we have world class skiing/snowboarding so close to downtown? Grouse Mountain is probably my favourite spot to ski and get distracted by the beauty of the city at the same time. Not to mention you can get there by transit...then it's a quick beautiful gondola ride up a mountain and you're towering over downtown with fresh air in your lungs.
Obviously there are many levels of skiing and snowboarding for everyone to try and Grouse offers many trails for each of these levels (with equally gorgeous views...I definitely recommend a heading up on a clear day!). Check out the photos below, followed by some pre-mountain work-out tips to get you ready to strap-in.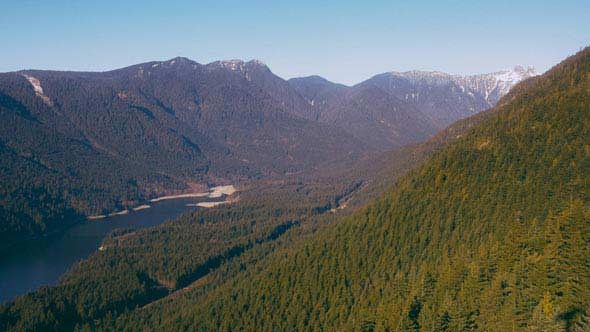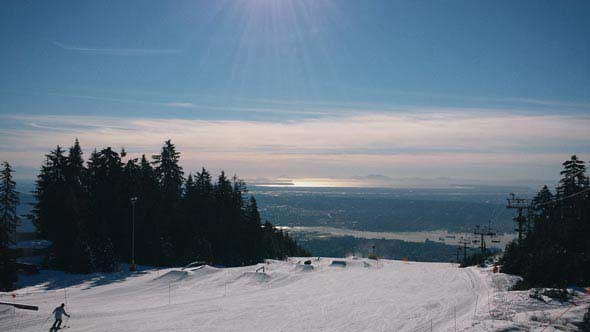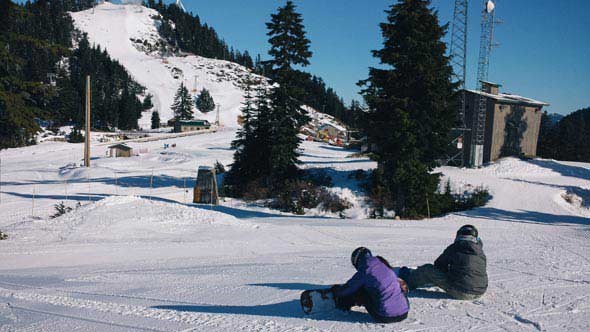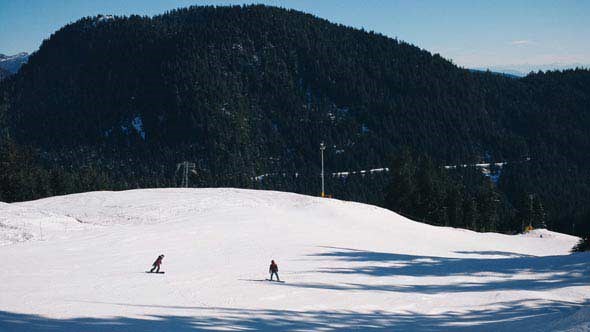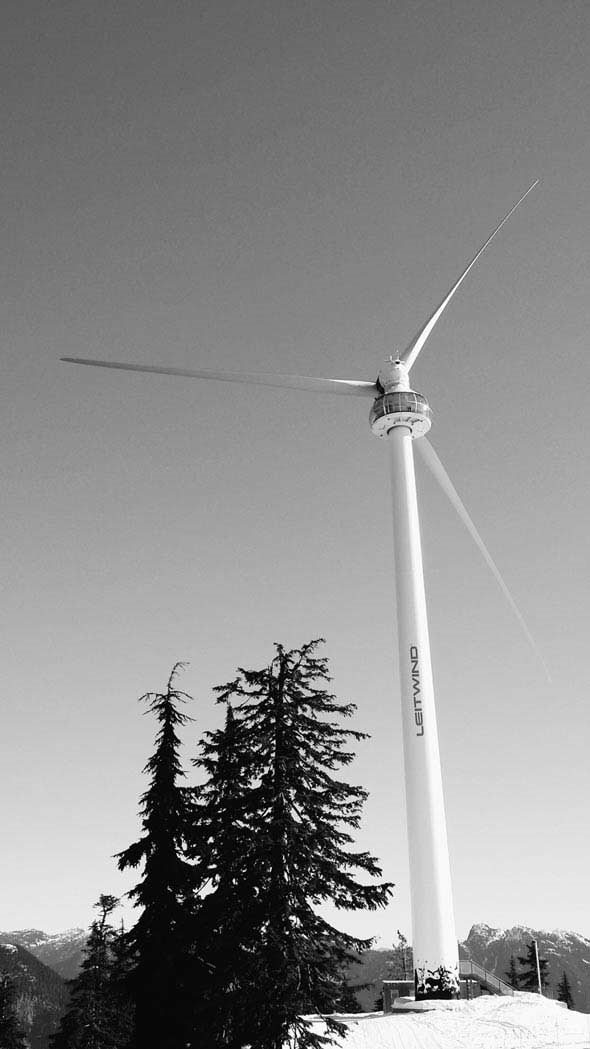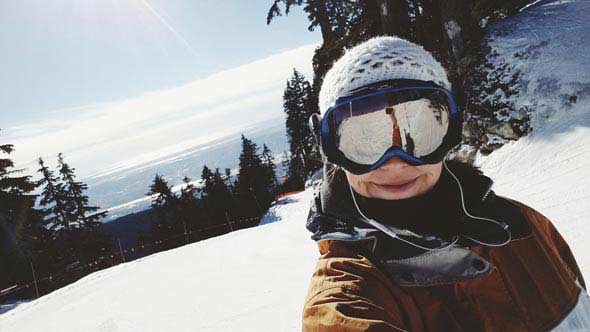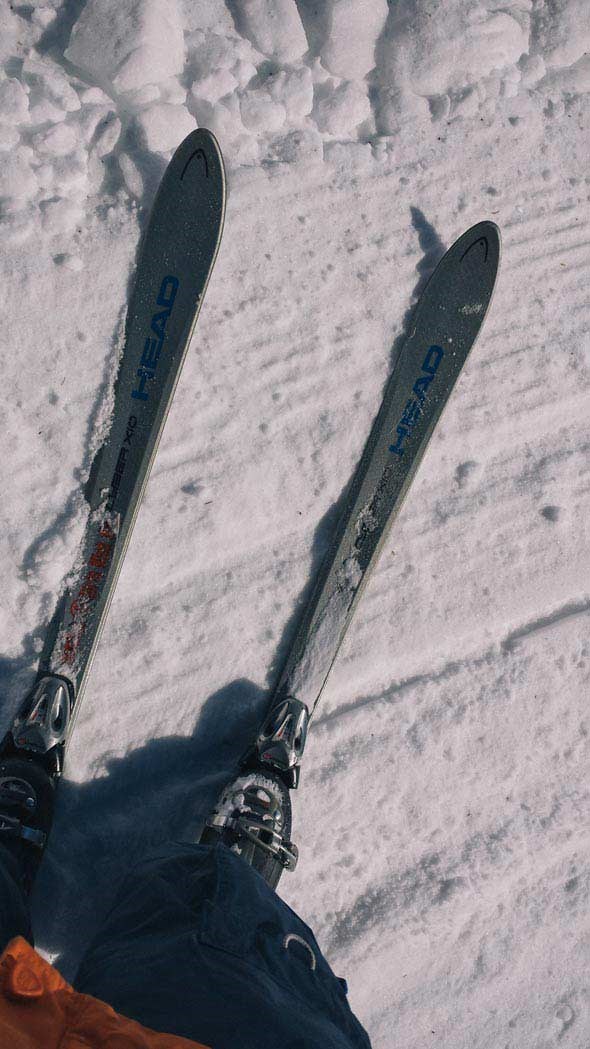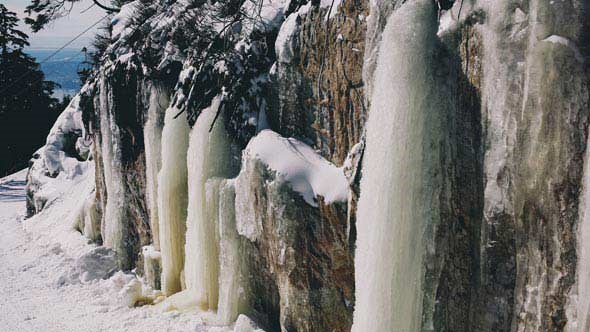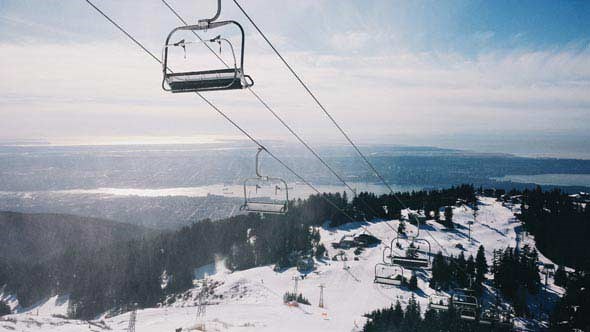 ---
And as a bonus this month we have some tips from Barre Fitness about how to have you feeling slope-ready before you head out!
Barre training is key in helping to prevent injuries, increasing endurance and improving your overall performance.
These exercises are designed to:
- strengthen postural muscles needed for balance
- improve endurance and strength in the lower body
- improve lateral control, decreasing stress on the knee joints and making turns easier - increase flexibility so you can twist, turn and perform tricks without muscle strain
[You will need a barre or study piece of furniture such as a kitchen counter or the back of a chair.]
1. Single Leg Rises with Hip Rotation
This exercise will not only improve balance but challenges your core muscles and targets the calves. Hip mobility and rotation while keeping the back strong is key for both boarders and skiiers.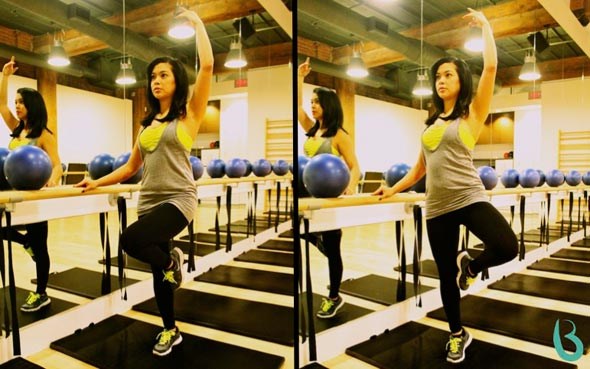 2. Standing Parallel Plies
Proper alignment and the position of the knees over the the center of the feet is critical for your centre of balance. Try this move to build strength in the front of the legs and the inner thighs (lateral control)
3. Hamstring and Abductor Work
Use the playground ball to keep the the back of your leg engaged. For added resistance give the ball a squeeze.

4. Barre Stretch with Spinal Twist
Stretching before and after your session is imperative in reducing soreness. Here is a great apres stretch! Keep the shoulders directly over the hips and lengthen through the top of the head. Keep your extended arm inline with the shoulder and pull the belly button to the spine. Feel long in all directions.. breathe deep into the stretch.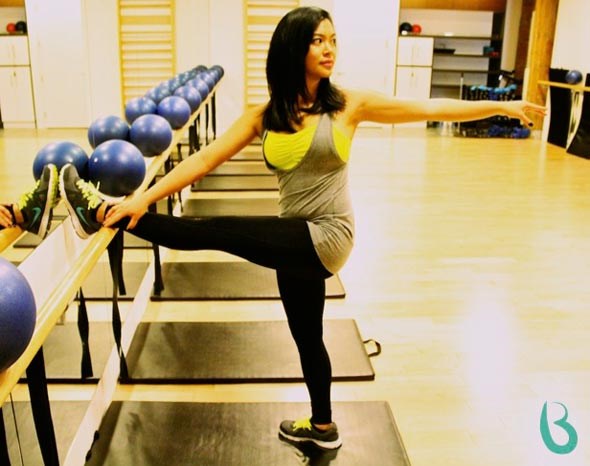 Add these exercises to your fitness routine 3 - 5 times per week or visit our studio on Yaletown for a class and enjoy El Nina on the slopes this season!