THE ORIGINS OF INITIAL GALLERY
Initial Gallery opened on South Granville in May of 2013. It was owned and operated by Dr. Ron Regan. It exhibited a range of work for two years and also became known nationally as it participated in Art Toronto 2014, Feature Art Fair 2015 and Papier 2015.
Ron Regan's background in the arts was within the realm of experimental film; he originally envisioned founding a space that would show experimental film. This was an idea that stayed with him for nearly a decade whilst he pursued a career in dentistry. In early 2013, a close friend, Douglas Reynolds, mentioned to Regan that a gallery space on South Granville was available. Regan jumped at the opportunity, leased the space and quickly began exploring its' potential.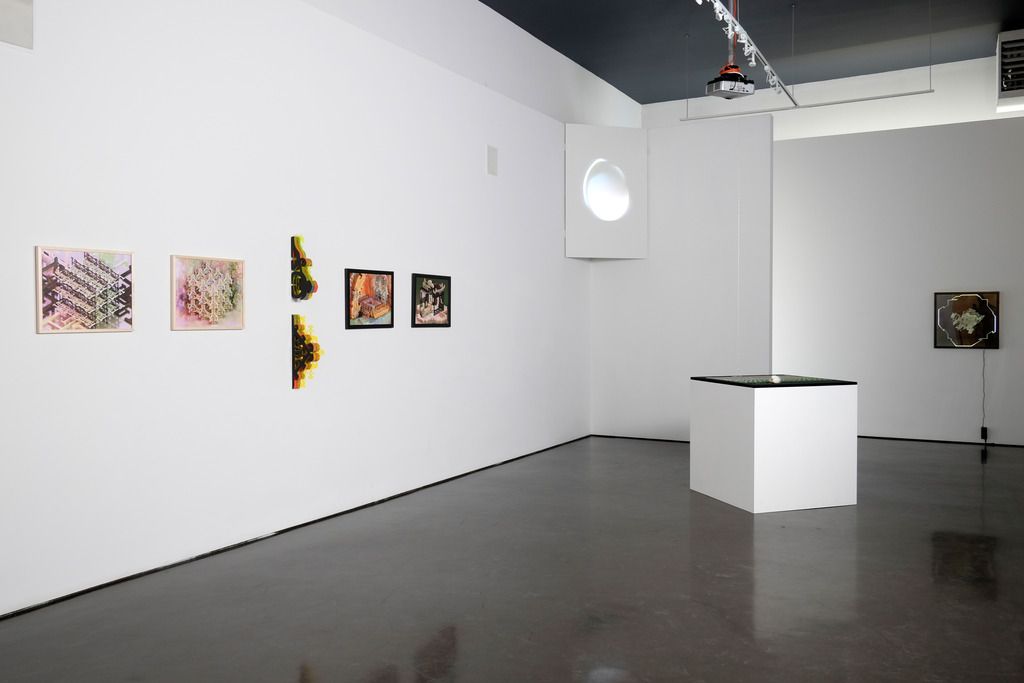 Laura Brothers, Sara Ludy, Brenna Murphy and Krist Wood, Witchcraft, 2015, Curated by Nicolas Sassoon
Wanting to keep his options open, Regan began by inviting artist (and the jumble of others associated with the art world) to use the space as a creative platform. Regan was interested in engaging with the arts from an anthropological perspective, and hoped that these loose parameters would eventually dictate who the audience at Initial Gallery would be.
"Very quickly I realized that I owned a gallery." Regan laughed. "So then I started to conceive of the space as a gallery.... I kept observing things and spent two years trying to avoid questions like, what was the mandate of the gallery and what the gallery's areas of interest were."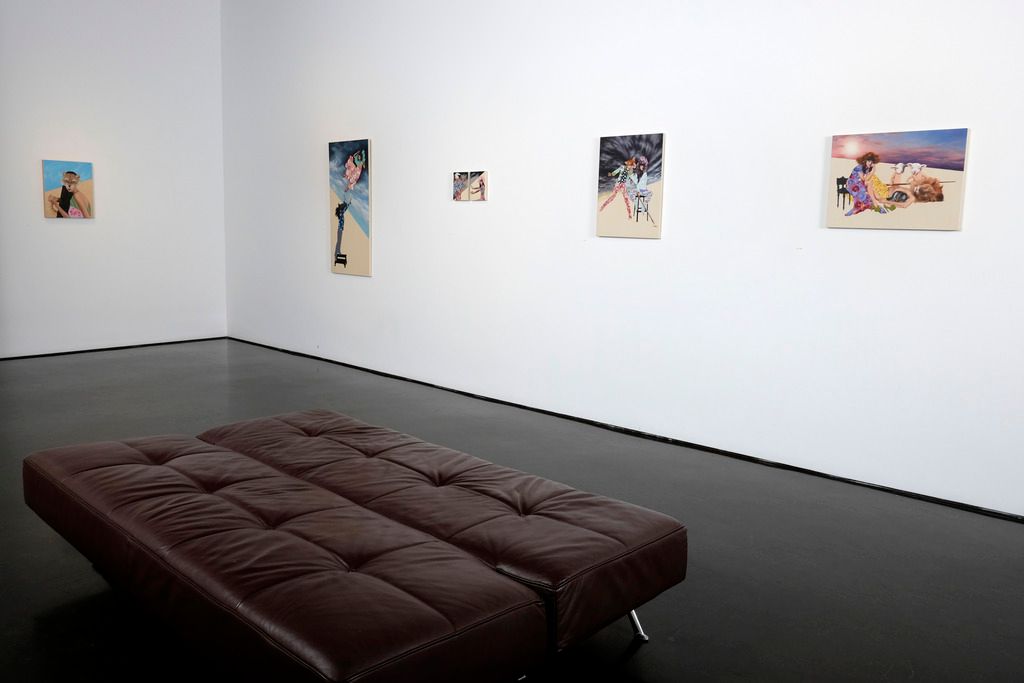 Roselina Hung, Of Myth and Men, 2014
Regan's fifteen year tenure as a part-time academic at the UBC school of dentistry enabled him to make direct links between art and science. He noted that both practices approached knowledge acquisition in similar experimental ways. His anthropological study of the Vancouver art scene resulted in his gallery showing the work of several local painters, sculptors, inter-media practitioners and photographers including: Andy Dixon, Rebecca Chaperon, Fei Disbrow, Jonathan Syme, Roselina Hung, and Jessica Bell among others.
Jonathan Syme, The Never Thriving of Jugglers, 2014
During the course of the gallery's South Granville run Regan added individuals to the team. He worked with art consultant Julie Lee who was a former director of Capture Photography Festival, Alison Sinkewicz who previously managed Trench Gallery, and Elisabetta Palazzolo who hailed from a gallery background based in Paris. Though the gallery closed in mid-December 2015, this was not the end of Initial. There will be a re-birth.
TRANSFORMATION IN PROGRESS
In the fall of 2015, a new opportunity was presented to Regan. He was approached to potentially relocate his gallery to a building that would combine a gallery exhibition space with artist studios.
Although he wasn't looking for a space, the opportunity seemed fortuitous. Regan saw it as a way to further embed the gallery into the art scene. In addition to the bonus of working in close contact with artists, the new space also allowed for the gallery to consolidate inventory and to have an on-site showroom. The move made a lot of sense.
Fei Disbrow: Something is Dreaming This, 2015
When VIA visited the site, in mid-January, the gallery was in the process of coming together. Walls were installed, mudded and about to be painted. Special lighting had been integrated into the space and two large natural skylight windows were just about to be installed. The gallery entrance features a lightweight birch sliding door that has been hand-crafted. It is a purposefully designed minimalist space that will showcase a variety of work well.
A point of art historical note - Jeff Wall's Mimmic was shot in front of the building where the gallery will reside. According to Regan, the facade has changed little, if at all, since the photo series was taken. The gallery will have a modest sign in front, but otherwise, the exterior will stay true to its original presentation.
MEET FRANC
From the more glamourous high street of South Granville to the industrial warehouse landscape of Hastings Sunrise, Regan sees the move as an opportunity to envision a new type of creative space. He would like to construct a sort of hybrid platform that combines elements from both commercial galleries and artist-run centres. For him it will be "a place for artists to have a real clear connection to their audience. It will be space that is not tempered by anyone or any particular mandate." Potentially a new paradigm in Vancouver, it will be interesting to see what happens.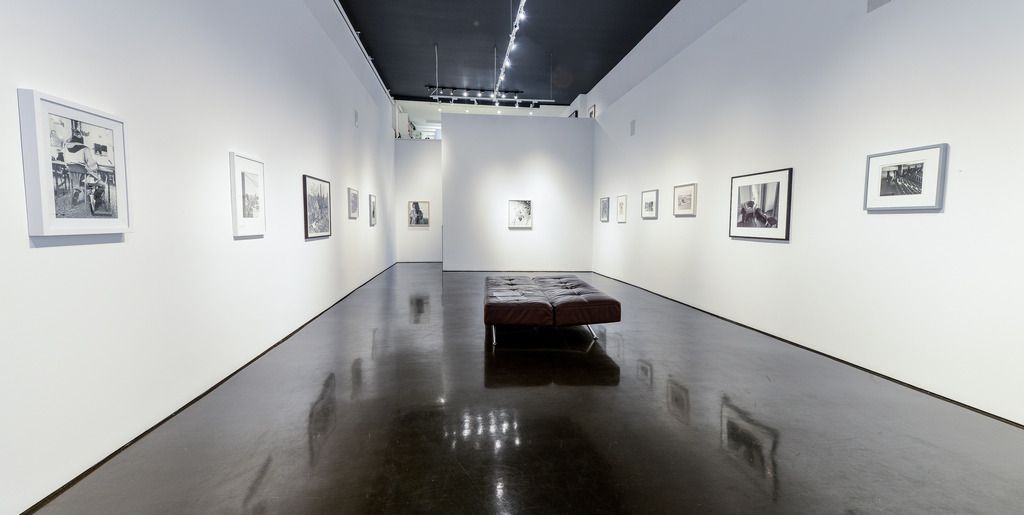 Mike Grill, Installation View, 2014
The official gallery name will also change, Regan is calling the new space, Franc Gallery. A nod to the new Franklin Street location, and also an acknowledgement of Regan's presence, Franc happens to be his middle name. He sees the name not as statement of ownership, but more of a symbolic gesture - he is proud to put his name behind the gallery and the artists that it works with. The name also conjures up the idea of speaking frankly, perhaps this is what Regan hopes that the artists, who work with Franc, will be able to do.
Franc is already plugged in at the new space as many of the artist studios are occupied, Regan has gotten to know many of the artists in the building. "I like the fact that the gallery exists in a space that is not a warehouse that is storing art. It is where art is made... I think that art operates and works for you, it has a job to do. It's not about collecting art, it's about using art in your life...ultimately, we make art because it is needed."
Jen Osborne, Andy Dixon, and Jessica Bell, the Diarist, the Commentator, & the Seer. 2013
Regan's approach to the artworld seems to be a combination of: connecting with artists, choosing your moments, yet also - standing back and allowing things to happen organically. Franc Gallery seems well-poised for the next phase of its' evolution and Regan is definitely up for the challenge. As he sees it, "Vancouver is a really interesting place right now for art. It is an bold decision to be an artist today."
Franc's new location puts it in close proximity to Parker Street and Mergatroid Studios as well as Back Gallery Project and Wil Aballe Art Projects. It will be interesting to see if the gallery and the studios at Franklin Street will participate in Vancouver's annual East-Side Culture Crawl this coming fall.
OPENING SOON!
Franc will open its doors to the public on February 18th. Everyone is invited to the gallery's inaugural opening. Ceramic work by Glenn Lewis' will be on exhibit. The reception runs from 6-9pm on the 18th and Glenn's exhibition runs until March 12. Franc's spring exhibition line-up will feature solo exhibitions by: Michael Love, Karen Zalamea, Ed Spence and Katie Huisman. Oh, and should you be in Montreal mid-April, visit Papier 2016, Franc Gallery will have a booth there.
More information on the gallery:
Franc Gallery
1654 Franklin Street, Vancouver, BC Canada, +1.604.428.4248
www.francgallery.com / info@francgallery.com
Gallery Hours: Wednesday – Saturday 12-6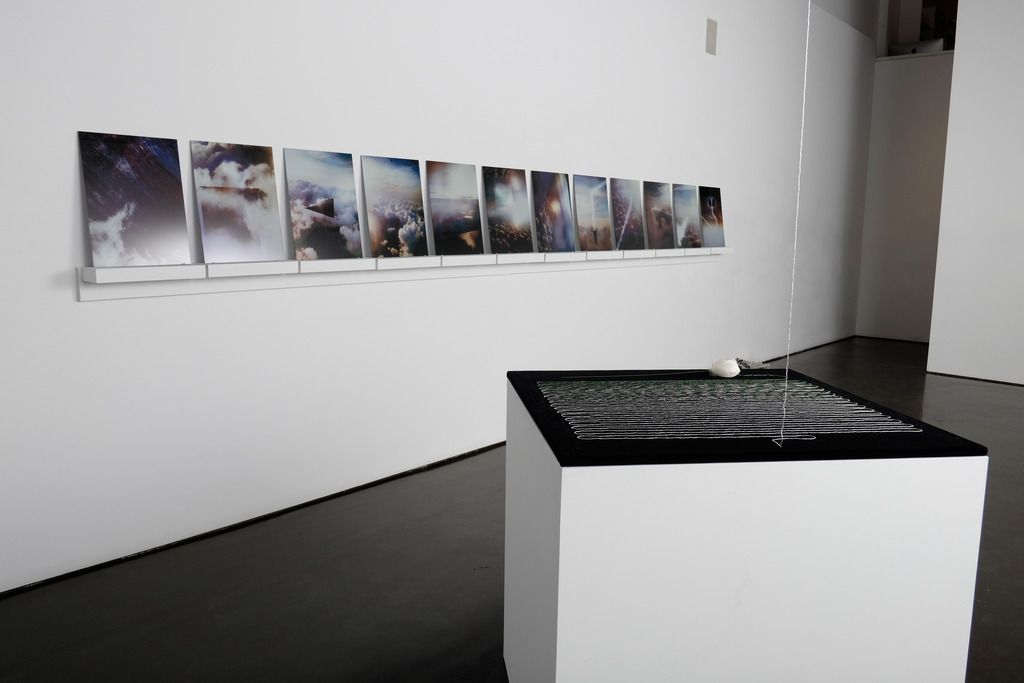 Laura Brothers, Sara Ludy, Brenna Murphy and Krist Wood, Witchcraft, 2015, Curated by Nicolas Sassoon