With the holidays around the corner this is the time of year to head over to the Gam Gallery on Hastings to take in its Paper Presents exhibition.
Gallery curators Tarah Hogue and Julia Kreutz have put together a superb selection of contemporary art, artist publications, and design objects. Paintings, drawings and prints abound in this space, it feels as though one is a freshly landed explorer scanning across the artful dominions of collage, paper-cutting, ink washes and ben day dots. It is not a question of there is something for everyone here, it is more like, you will want so many of the things that you will discover here. VIA wants to give proper credit to this magically festive pop-up shop.
From beautiful hand-printed cards and calendars to hand made leather goods, jewelery and candles, it's so hard to know what to feature first, but we'll give it a go...
Dynamic Duo Keith Ikeda-Barry and Aya Ikeda-Barry have contributed works, this piece below is an absolute gem by Keith. Aya has brought in some beautiful flora inspired mono-chromatic ink drawings.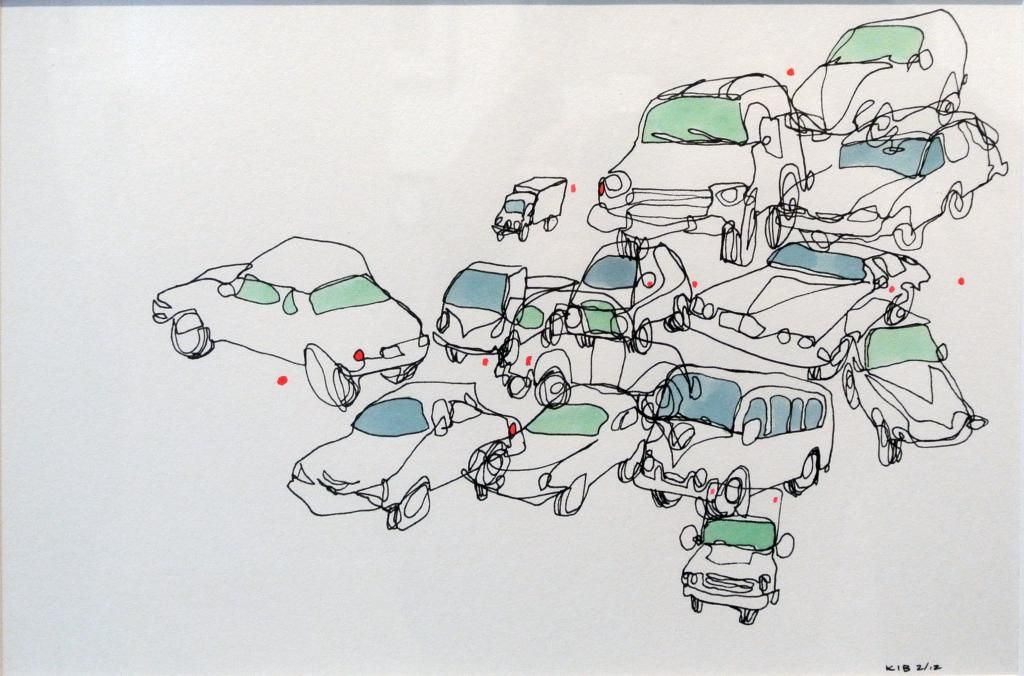 Vancouver has its share of artists obsessed with topography, especially in the form of using maps in painting.  There are several artists who live and work in this city who often incorporate maps into their artwork, Gabryel Harrison and Paul Morstad are two that spring to mind. For these artists the maps become an underlying structure for which the composition is based.
At Gam, artist Tristesse Seeliger uses maps in an entirely different way.  Seeliger uses, pattern, abstraction and tessellation. The maps are no longer 'readable' in a locative manner, yet they skillfully play with topography, time and space in their own way. Seeliger has found some vibrant and colourful maps and rich accompanying painted tiling which creates a perfect recipe for the most spectacular compositions.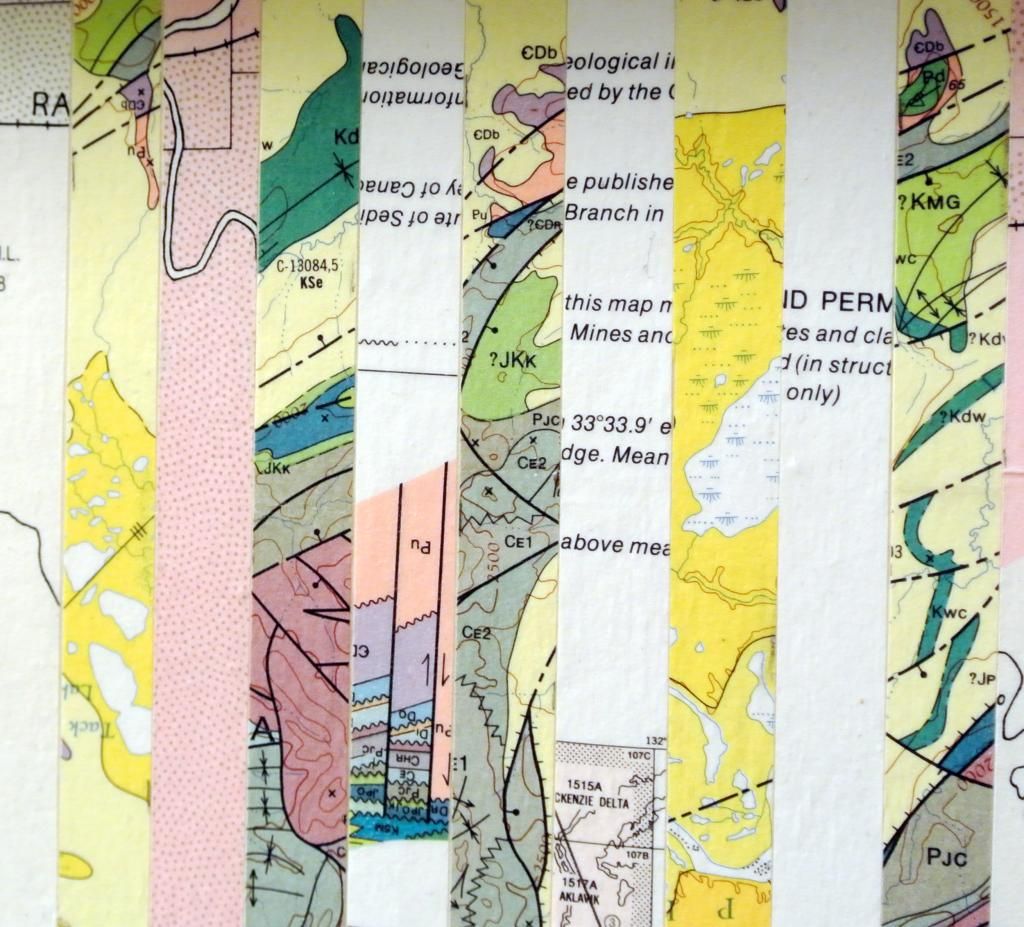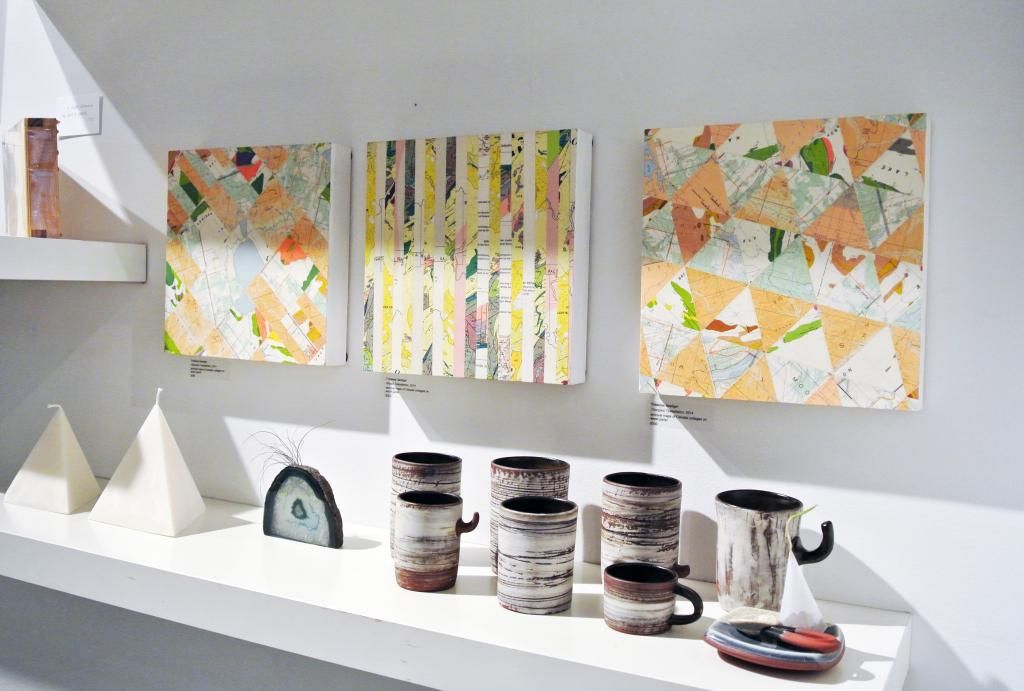 A landscape of pyramids and cylinders below Seeliger's paintings highlight a small selection of the hand thrown pottery and crafted candles you'll also find at the Gam, it is a true treasure trove.
Rye Lundy, a Vancouver based printmaker contributed these auratic half tone prints, one grounded in the soil of the earth, the other depicting the celestial moon. Psst... insider tip, the moon print is made with glow in the dark ink. Think about it, you can have your own moon in your bedroom. Yes, yes, and yessss!
There are only four in the edition...and three remain. Time is ticking...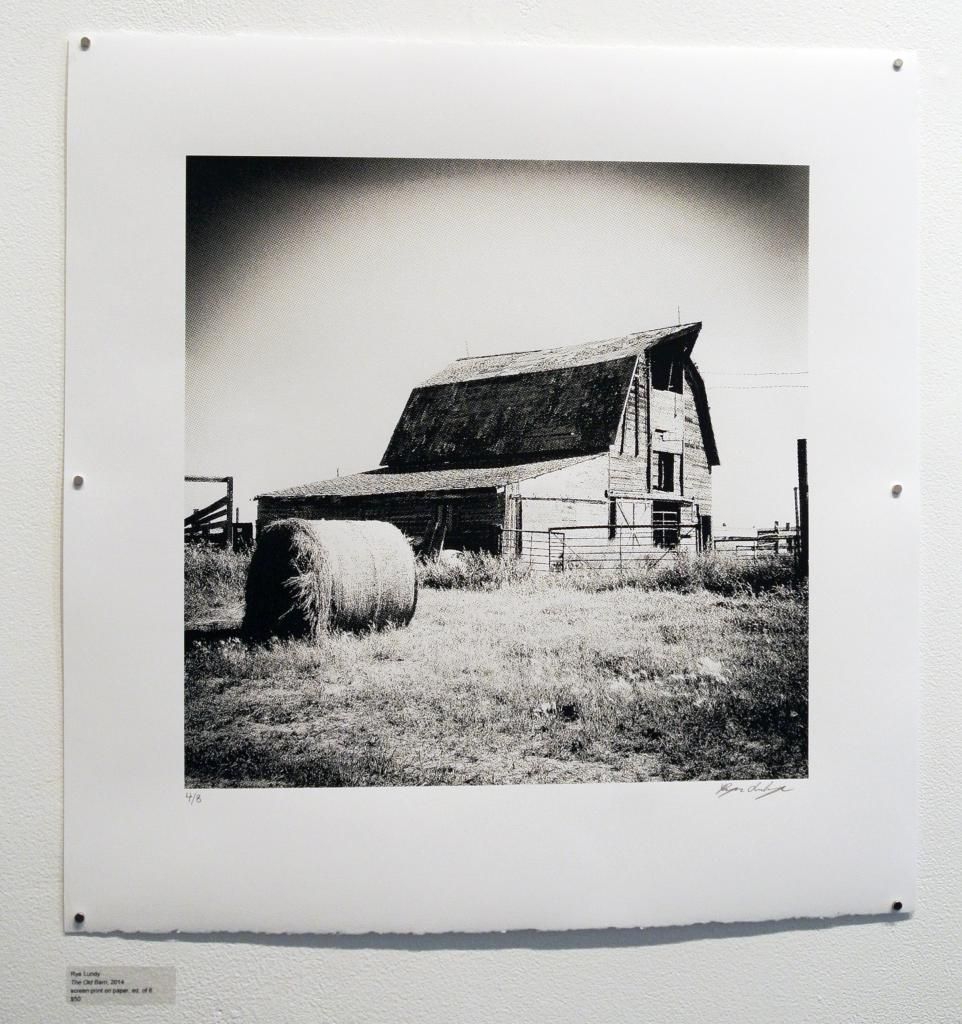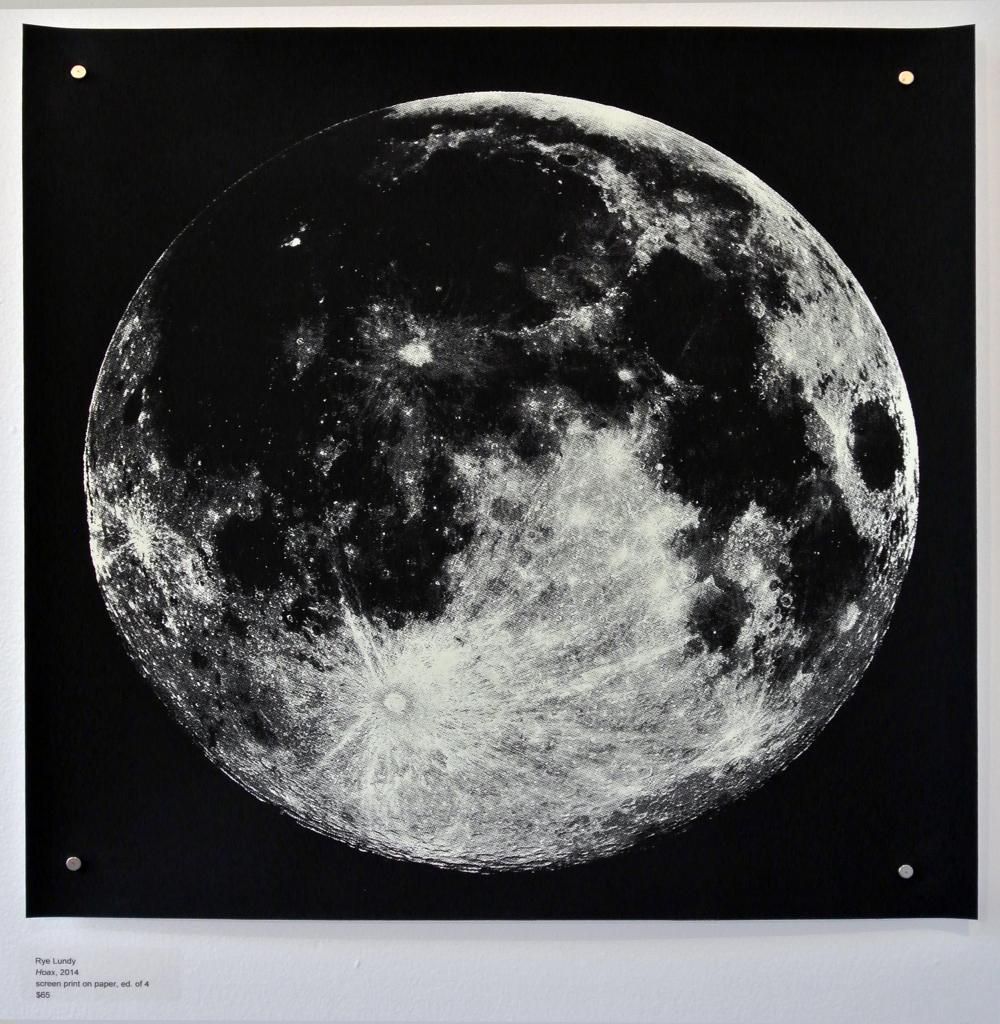 Continuing on the planetary theme, allow us to introduce you to the collage work of Julia Kreutz. An artist who uses negative space to a maximal effect in her compositions. Destined to become someone's form of meditation or mantra, Kreutz' peice entitled Observation takes viewers in all sorts of directions as they contemplatively work alongside the two characters stuck on this isolated rock and cataloging planets. Kreutz also often incorporates other media into her work. We've included yet another enchanting celestial themed work example below Observation.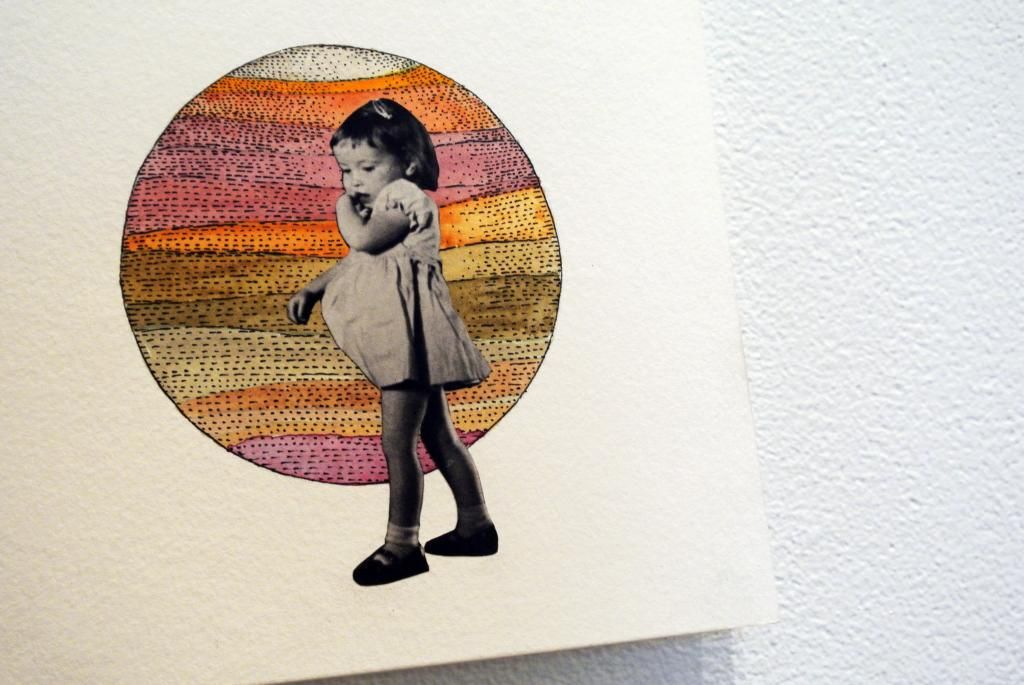 If you love illustration then you will adore the work of Sarah Clement.  She created an entire series of drawings inspired by vintage cameras...enough said.  These original drawings have been turned into 'be-still-my-hipster-heart' cards - a card for every occasion: from the purchase of your first micro-brewery growler to the arrival of a 'new baby' (your first fixed-gear bike). Snap them up before they are gone.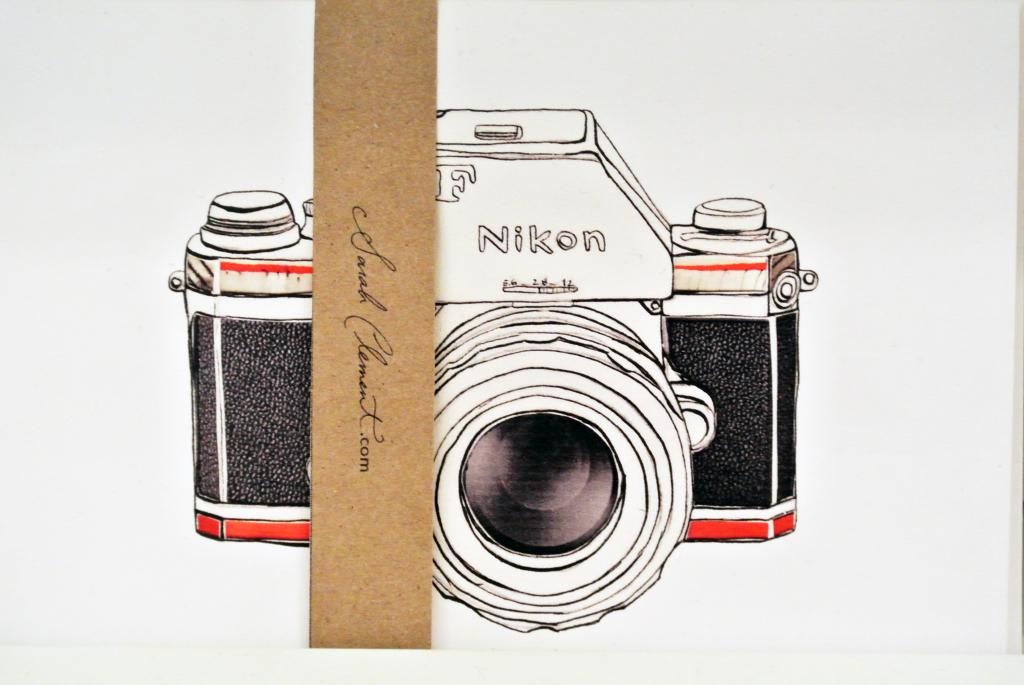 One last piece that had to be shared: a detail of one of Rachel Ashe's hand cut layered paper pieces. Yes, we said hand cut. These incredibly delicately cut sheets of white paper have been installed shadowbox style within a wooden frame, they are exquisitely ethereal, like wispy plumes of smoke swirling in all directions from a gentle current of wind. Amazing.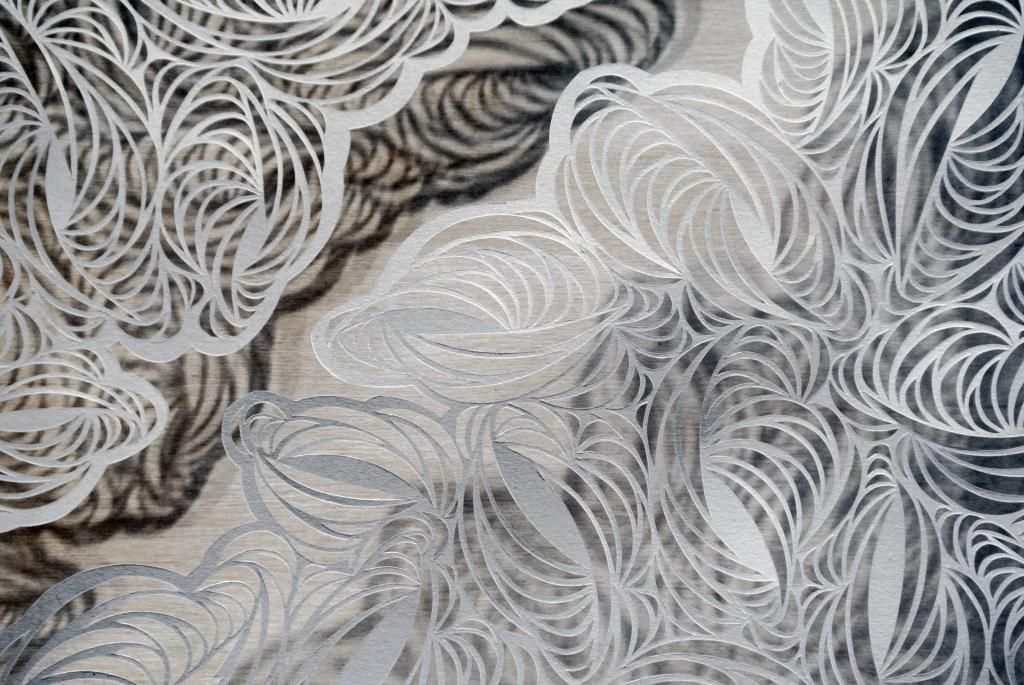 Additional participating artists in the Paper Presents exhibition include: Matias Armendaris, Rachael Ashe, Sean Alward, Colin Cej, Romulo Cesar, Sarah Clement, Aya Ikeda-Berry, Keith Ikeda-Barry, Sean Karemaker, Mel King, Julia K. Kreutz, Rye Lundy, Caitlin McDonagh, Jessie McNeil, Craig Pettman, Tristesse Seeliger, Mira Song, Damla Tamer, Daniel Tatterton, Ola Volo, Michelle Weinstein and Priscilla Yu as well as additional featured artists and designers in the Gam boutique.
The public is welcome to attend the opening on Friday the 28th. It will be a great evening, as Gam says:
Following the book launch, we will be serving hot toddies and other refreshments. Expect door prizes and tunes by DJs Britt West and Sam Koban who will be playing dark wave and local favorites until midnight.
See you there!
PAPER PRESENTS: Works on Paper and Printed Matter
Friday, November 28, 7 pm – 12 am  - Opening Reception & David Semeniuk Book Launch
On until December 20    |  Gallery Hours: Fri and Sat  11 – 6 pm  |    110 East Hastings
For More information on PAPER PRESENTS.
For More information on the GAM GALLERY.