In the lead up to ROVE the Mount Pleasant art walk coming up on May 26th we are going to introduce to you to some of the artists, galleries and curated spaces that will be taking part!
Today we are excited to share that Georgia Street Media will be opening their space to ROVE. Let's get to know them below!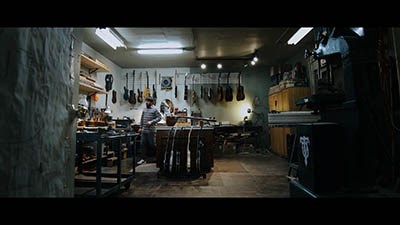 Describe your work in a few sentences?
At Georgia Street Media, we are a team of visual storytellers who produce commercial and documentary video content. We work with some of the biggest names in Vancouver (think lululemon, Best Buy, Vancity, the Canucks, and KPU to name a few!). We are passionate about art and community. Our ultimate goal is to tell stories in new and refreshing ways that will inspire and educate.
What can rovers expect when visiting your location? 
As relative newcomers to the Mount Pleasant community (we moved into our space in August 2016), we really want to get to know our neighbours. There are so many talented people in this community, and we want celebrate them!
As our expertise is in video, we started exploring the neighbourhood and it's people with our cameras. Over the past 6 months, we've filmed with a number of Mount Pleasant's small business owners. These people are all artists, makers and creators in their own way.
For ROVE we're constructing an original video installation that celebrates the artisanal spirit of Mount Pleasant. This video piece will take viewers behind-the-scenes with each artist as they work through their process.
Our goal is to demonstrate that art can take many forms, and hopefully teach viewers a thing or two about each form in the process. And perhaps, inspire you to create works of your own!
Be sure to keep an eye out for artists such as NYT best-selling illustrator Johnny Christmas, the floral team from The Wild Bunch and the beloved John's Jukes.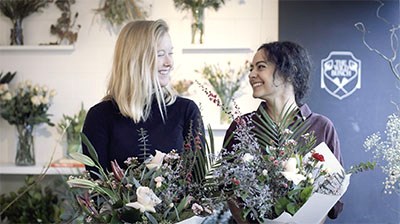 What is the best thing about being an artist?
The best thing about being artists is having the ability to communicate ideas, stories, and emotions in a unique way that can profoundly enlighten or inspire someone.
What is your dream piece of art to own and why?
Our dream piece of art to own is...
Such a tough question! As you've probably noticed, we really love our local artists, so some names that come to mind are Jon West's aerial photography, Ola Volo's fun and detailed illustrations & murals, Jackie Dive's raw style of photography, and so so many more!
Where can you be found online?