Alright, so for those of you who mountain shredders, and don't know what's happening this weekend - let me inform you: From Feb 13th-15th (that's Friday at 9am till Sunday 10pm), Grouse Mountain will be open for 48 hrs. Basically, Grouse is just doing the 1 year countdown till; well you know the Olympics, which is really cool idea in my opinion.
Here's what to look for if you - DO - plan on going up there:
Highlights of 48 Hours of Winter include:
Terrain Parks
DC presents "Enjoy the Ride More! during 48 Hours of Winter"
Midnight snow shoe tours (depart)
Theatre in the Sky's 'marathon of winter action sports' films
DJ spinning tunes all night long
Pretty eventful weekend happening up at Grouse, hope so see some of you up there - it should be awesome. You could even spend valentines day up there, with that special someone. So get those boards waxed, or get those ice skates sharpened or even bust out the old snow shoes your grandparents probably have stored in their attic, and head on up there!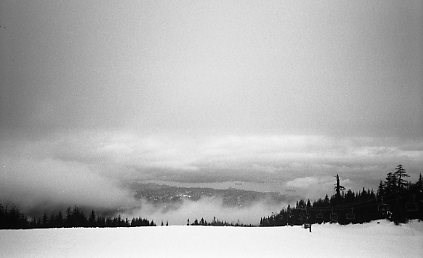 ps. that zipline sounds intense.