Great Bear Wild: Dispatches from a Northern Rainforest is a bit of a crescendo of Ian McAllister's work as a conservationist and photographer.
As the co-founder and Executive Director of the environmental nonprofit Pacific Wild, his job is to "defend wildlife and their habitat on Canada's Pacific coast by developing and implementing conservation solutions in collaboration with First Nations communities, scientists, other organizations and individuals". While he's been out there doing that, he's had his camera along with him and in this book he shares not only his most stunning photographs, but insight on the area he calls home: the Great Bear Rainforest.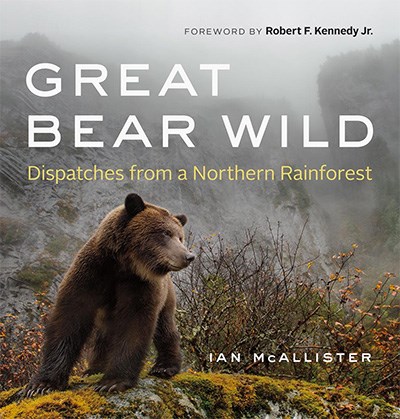 If you're on Instagram you might be following his popular account, @iantmcallister along with 42,000 other people. This book and his feed are two of the finest examples I've seen of conservationists using imagery to inspire people to get out and protect our natural environment - but Ian goes a mile beyond with the work he does with Pacific Wild.
After Robert F Kennedy (yes, that Robert F Kennedy) gets the ball rolling with the foreword, Ian goes to work not only introducing us to the area but connecting us to it through a number of personal stories. The words convey the beauty and the magic and the actual hows and whys of the place, without hitting us over the head too hard with the idea that we must work harder to protect it. However the final chapter is mostly about how the Northern Gateway Pipeline must be stopped, and since it was written in 2014 and the pipeline has now been effectively squashed this reads today like a sort of victory. While there's still a lot of work to be done, when this book came out in 2016 I believe it helped keep the fire under the asses of politicians who were making decisions on where to put energy projects. Certainly Ian's work elsewhere has, and will continue to.
Follow Ian on Instagram, then when you're tired of seeing his images at 2 inches wide click HERE to purchase a copy of this large format book from Greystone Books and view his photos - and read stories about them - at 20 inches wide. Some of them are so great you might even be tempted to cut them out, frame them, and hang them on the wall.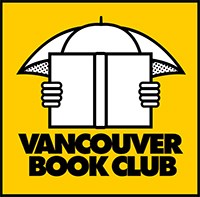 Since 2010 V.I.A.'s Vancouver Book Club has been connecting the city with books and authors through a range of online features and offline events. This post is part of our blog series where we're recommending a book we think you should read, every single week. Mostly non-fiction, these titles will give you a greater understanding of the past, present and future of the city, province and country you call home.
More reviews by Bob Kronbauer:
- 'The Story of Canada in 150 Objects' by The Walrus and CanGeo
- 'The Hidden Life of Trees' by Peter Wohlleben
- 'Alison's Fishing Birds' by Roderick Haig-Brown
- 'The Killer Whale Who Changed the World' by Mark-Leiren-Young
- 'We Oughta Know' by Andrea Warner
- 'The Last Gang in Town' by Aaron Chapman
- 'No News is Bad News' by Ian Gill
- 'The Woods: A Year on Protection Island' by Amber McMillan
- 'The Reading Tree' by Dianna Bonder and the VPL
- 'Secret Life: The Jian Ghomeshi Investigation' by Kevin Donovan