Hey Olympic gold medalist, Ashleigh McIvor! High five, Ashleigh McIvor!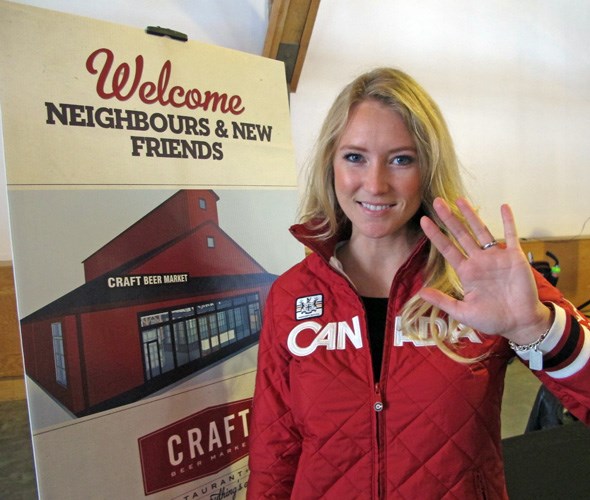 Ashleigh was in the Village with her gold medal this weekend (not pictured) for the open house of CRAFT Beer Market who are going to be opening up in the Salt Building in Summer of 2013 (I wrote about it HERE last week). The City has long been promising us a brewpub in this space, as a matter of fact it's a promise that's been published multiple times since 2009, so it's almost as though it was made for them (it practically was!). And though they're not technically a "brewpub" in that they won't be brewing beer on the premises they will have 140 beers on tap and a menu that I can't wait to read every few days, as they are literally right next door to our place. I can walk from my door to theirs in about 15 seconds.
The open house was a lot of fun. It was a rainy day but that didn't stop a few hundred people from coming down and sampling some beer and food under the beams of our local LEED certified heritage building!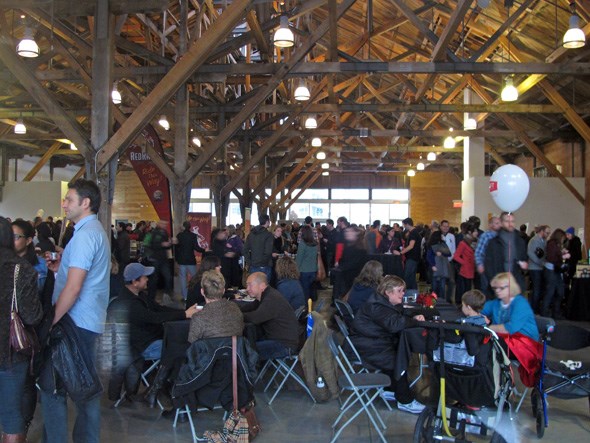 We all got a glimpse at some of the renderings and the plans for the future of the space and all I can say is that it's very exciting and they're going to keep this space relatively the same to what it looks like below, but with a few surprises here and there.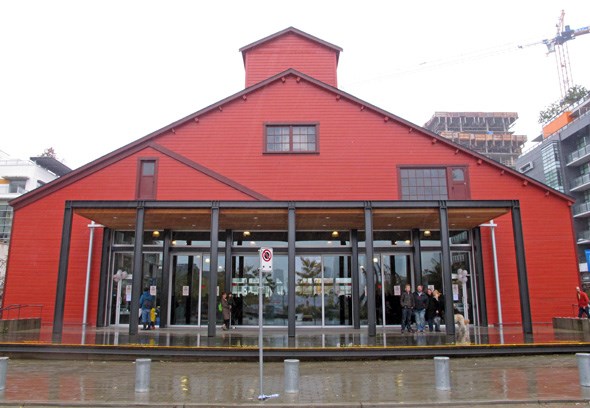 I'm going to be bringing you multiple stories from CRAFT as they build out the space and plan for a Summer 2013 opening, so stay tuned!
Learn more at TheVillageOnFalseCreek.com and stay tuned each week as I expose the unique qualities of our new community.