Over the years we've brought you more than 60 virtual high fives from celebrities we've ran into around town in our HIGH FIVING CELEBRITIES series. A couple weeks ago we brought you Olympic gold medallist ASHLEIGH MCIVOR, the week before that it was BC NDP leader ADRIAN DIX and just yesterday we brought you legendary Vancouver Canuck, TREVOR LINDEN.
Today we're bringing you another one from a guest that we poached from Fiona Forbes and Michael Eckford's show THE RUSH. As our new office is just steps away from their studio (okay, two blocks) I'm going to be running down to grab high fives from their notable guests and deliver high fives whenever I can, like I recently did with their guest LLOYD ROBERTSON.
Hey Canadian business icon, former CBC Dragon, W Brett Wilson! High five, Brett Wilson!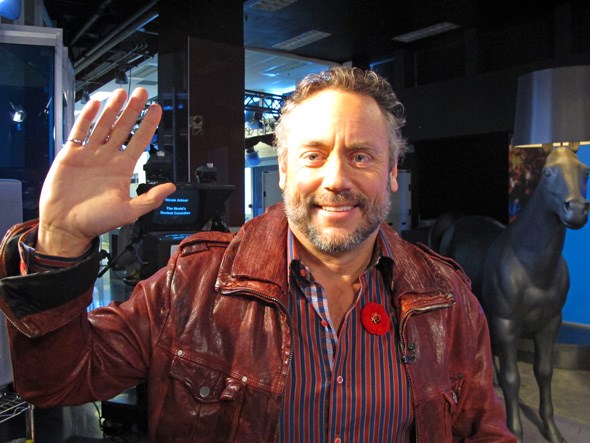 Brett's in town talking about his book that just came out. Watch Fiona and Mike's interview with him below to get the skinny.
http://www.youtube.com/watch?v=PKQGNdWI6zM
And of course stay tuned in the next few days as I still plan to properly introduce you to THE RUSH which is the latest, national incarnation of what used to be Urban Rush.