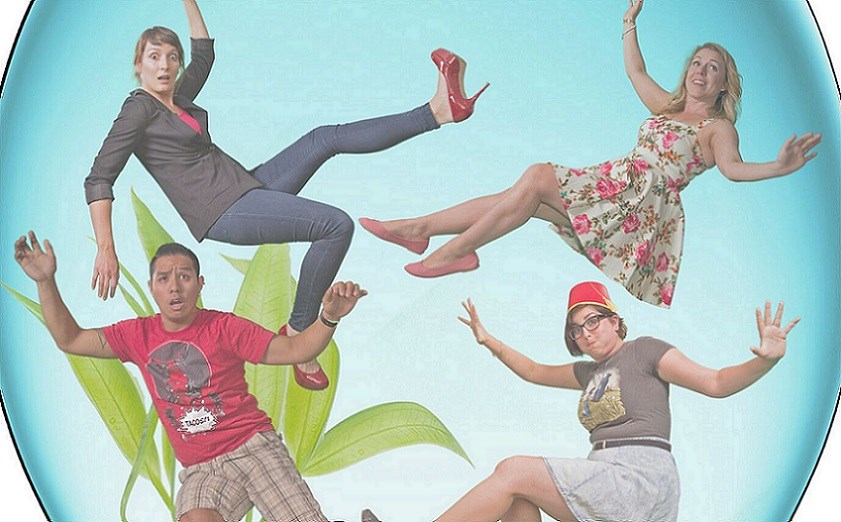 Do you ever find yourself scrolling through Instagram, wondering how everyone looks so fabulous as they get married/birth babies/travel the world, while you consider success to be a day without spilling some sort of food product on yourself? Do you sit alone in your basement suite (that probably has a mold problem, but let's pretend it doesn't), wondering why you don't live in that heritage bungalow with the wraparound balcony that you always figured you'd be living in at this stage in your life? You know, the bungalow with the sun-filled room upstairs where you can paint? And dream? And plan extravagant holidays?
Don't fret! You're not alone. In fact, there is an entire generation of people just like you. Adulting is hard. Even harder than doing taxes (which, it turns out, is actually an essential part of adulting, FYI). But we're here to help. Just follow these simple steps and you'll be well on your way to disappointing your parents less.
1) When having company over, put on music that's refined, like jazz. Or something in a foreign language, preferably French. You will exude grownup sophistication. Save Bieber and Swift for when you're alone.
2) Use real dishes. You know, like the kind you don't throw away. Even if you're just eating takeout from Donair Dude, PUT IT ON A PLATE. And toss out the red Solo cups.
3) Find a cause and talk about it literally all the time. You're vegan now? Every single person you come in contact with must know. Gluten-free? Vocally avoiding gluten will now be the defining aspect of your identity. Anti-corporate America? Make everyone feel bad for drinking Starbucks. Shame them! Because nothing says "I'm an independent and intelligent adult" like moral superiority.
Need more help? You're in luck. Just get tickets to How To Adult: The Musical, a show playing at the Vancouver Fringe Festival that bares the anxiety and awkward plights of life in your 20s in all its raw, ridiculous, hilarious glory. You'll meet three young roommates on their quest to becoming the perfect adults (spoiler alert: it doesn't go as planned). Written by Amy Dauer, directed by Eleanor Felton, with music & lyrics by Peter Abando and starring Erika Babins, Aaron Lau, Natalie Moon, and Jill Raymond, How To Adult: The Musical will have you laughing and feeling a little better about your life decisions. There are only six shows from September 8 - 18, so get your tickets before they sell out.
Finally, the most important rule to follow for successful adulting is this: Don't give two hoots about what anyone else thinks. Ignore the advice I just gave you. Make your own rules! Then break them! Why? Because you're a badass grownup now and you can do what you want. Never forget, everyone else is just as awful at adulting as you are—some people are just better at faking it. We're all winging it and nobody knows what they're doing, so enjoy the ride. And go see the show!