We're not messing around. The Leafly Comedy Tour will make a pit-stop in Vancouver for what's sure to be the biggest free comedy event the city has ever seen, not to mention one of the most entertaining nights of the year.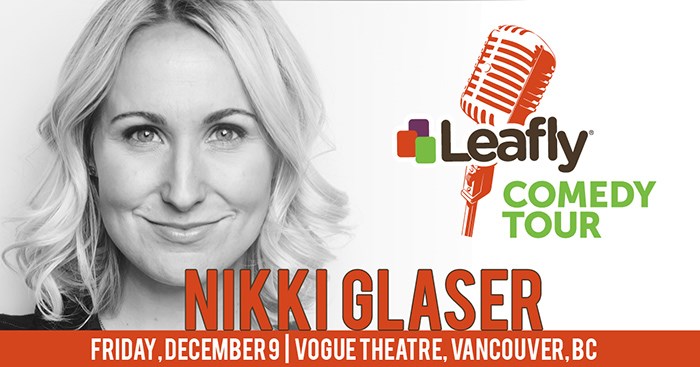 Stand-up comedian and host of Not Safe with Nikki Glaser (Comedy Central), Nikki Glasser will headline the Vogue Theatre on Friday, December 9th with support from fellow comedians, Brandon Wardell, Kyle Kinane and local stand-up, Ivan Decker. Tickets for this exclusive event will be distributed on a first-come, first-serve basis, but you must RSVP via Do604 to guarantee entry!
If free world-class comedy isn't enough, there are a few additional bonuses. There will also be cannabis products on display alongside some vaping samples and free Leafly shirts for the first 400 attendees. The whole purpose of the Leafly Cannabis Comedy Tour to rise above stereotypes by bringing the public together with high caliber talent for a night of laughs. So whether you're looking to spend less green, or simply smoke more, this free event is sure to be one incredible night. What a way to close out 2016!
Tickets are subject to venue capacity so be sure to get there early to secure your spot in line because you don't want to miss this hilarious show!  You can RSVP via Do604 HERE.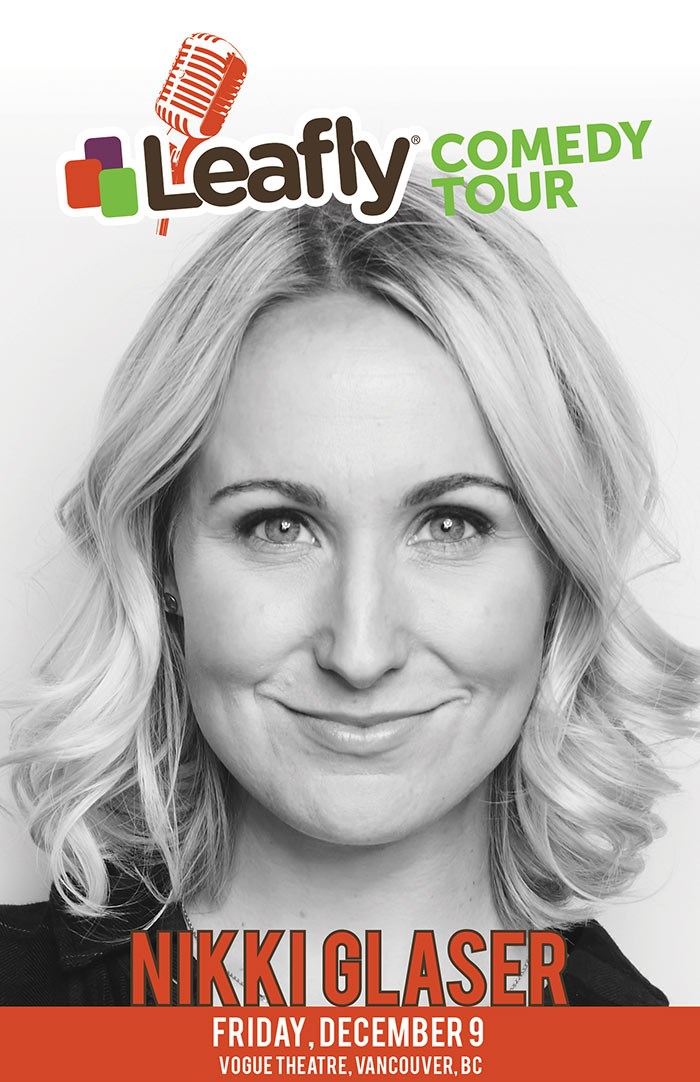 Leafly Comedy Tour featuring Nikki Glasser, Brandon Wardell, Kyle Kinane and Ivan DeckerDecember 9, 2016
Vogue Theatre (918 Granville St, Vancouver, BC)