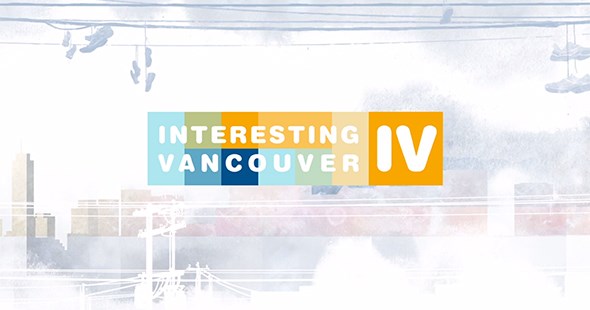 Vancouver is Awesome was a proud support partner of Interesting Vancouver 2014 in November, where hundreds of curious and creative people gathered at SFU Woodward's for an entertaining evening of stories, exploration, and discovery.
If you were unable to attend the event in person, organizers have posted videos of the various speakers on the Interesting Vancouver Vimeo page. Check out this terrific time-lapse video of graphic recording artist Corrina Keeling capturing the numerous interesting speakers that evening.
https://vimeo.com/118641050
In other exciting IV news, the organizers have teamed up with local radio broadcaster David Swanson to produce Interesting Vancouver Presents, a series of conversations with ordinary Vancouverites leading extraordinary lives. Episode one features #IV14 speaker Bev Davies and is included below for your listening pleasure.
https://soundcloud.com/interesting-vancouver/episode-1-iv-presents-bev-davies-the-rock-roll-photographer
Planning for the November 6, 2015 edition is already underway, so if you feel inspired to volunteer, nominate a speaker, or financially support Interesting Vancouver, you can email the organizers at info@interestingvancouver.com.