Interesting Vancouver's upcoming November 10th event will mark their 10th anniversary. To celebrate, they've been connecting with some of their past speakers to see 'Where are they now?'
Over the last decade, there have been some pretty interesting people on the Interesting Vancouver stage.
They've introduced their audiences to a soft spoken senior with a passion for photographing punk rock shows, a career piñata artist, and an accomplished pianist who's combined improvisation and healing.
Over the summer, the IV team went for a trip down memory lane and reconnected with a few of their past speakers, asking them about what they'd been up to since their talk. This is one of the features that came out of that.
Where Are They Now? Featuring Robert Gagno, IV15
"I consider myself more than a label; I consider myself a passionate player who has won 50 tournaments worldwide."
Robert Gagno is a world champion pinball player. At 4 years old, he played his first game at Wally's Burger (a burger joint their family frequented in Vancouver). When he turned 10, his family got him his first ever pinball machine. Robert felt passionate about pinball, immersing himself in the game. In the beginning, his family was happy to let him play though no one knew how good he was. It wasn't until he competed in his first tournament in Toronto at The Canadian Pinball Championships that people started taking notice. He placed 12th.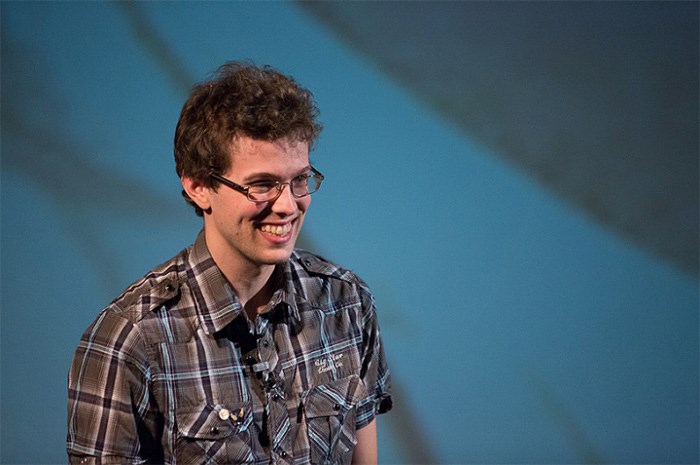 When Robert did his talk for IV, he was ranked #1 in Canada and #7 in the world.
Something else that is interesting about Robert—he's on the autism spectrum.
"I found pinball helped relax me. I don't know how…"
Robert shared with the IV audience how pinball has helped him socialize and communicate more openly. He also shared his thoughts on labels, explaining how easily they can contribute to a missed opportunity.
Where is Robert now?
In May 2016, a feature documentary about him debuted at HotDocs in Toronto. Wizard Mode features Robert's personal perspective on autism, and follows him as he attempts to balance his quest for world pinball champion alongside his growing list of real world responsibilities. The film concludes with his attendance at the largest pinball tournament in the world in Pittsburgh, PA: Pinburg.
In an amazing twist, the same month as the premiere, Robert actually did become the World Pinball Champion, and was later featured in ESPN Magazine. On May 25th 2017, he was featured in season 23, episode 5, of HBO's 'Real Sports with Bryant Gumbel.'
Robert shared the interesting lesson he's learned since participating in IV15 which was his ability to do public speaking. Personally and professionally, he shares that IV has opened doors for more public speaking and interview opportunities for him.
He reminds us to always believe in ourselves, and that barriers should not stop us. Instead, climb over them.
For his full IV14 talk, check out the video below:
https://vimeo.com/152658943
---
Tickets to Interesting Vancouver's 10th anniversary show on November 10th are on sale now, and going fast. Get yourself a ticket before they're gone!