I have two things to say today about the cancer-fighting initiative that is Movember:
1. I'm on a 100.5 The Peak's moustache growing team with James Sutton and his moustache is greasy. You can meet him, his greasy moustache and team captain Cory Ashworth's moustache (and mine, of course) at the FaderMaster Mo-Off Spectacular Movember party at the Biltmore on Tuesday, November 30th. Redbird, City of Glass, The Never Surprise and Fisticuffs will be supplying moustache-themed music for the night. Info HERE.
2. Local photographer Eric Newby is doing a photo project that involves your Movember moustache and him shooting a photo of it. You can find out about it HERE.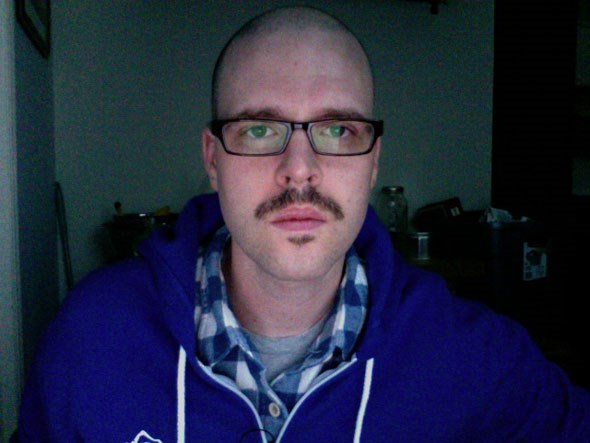 James Sutton, self portrait