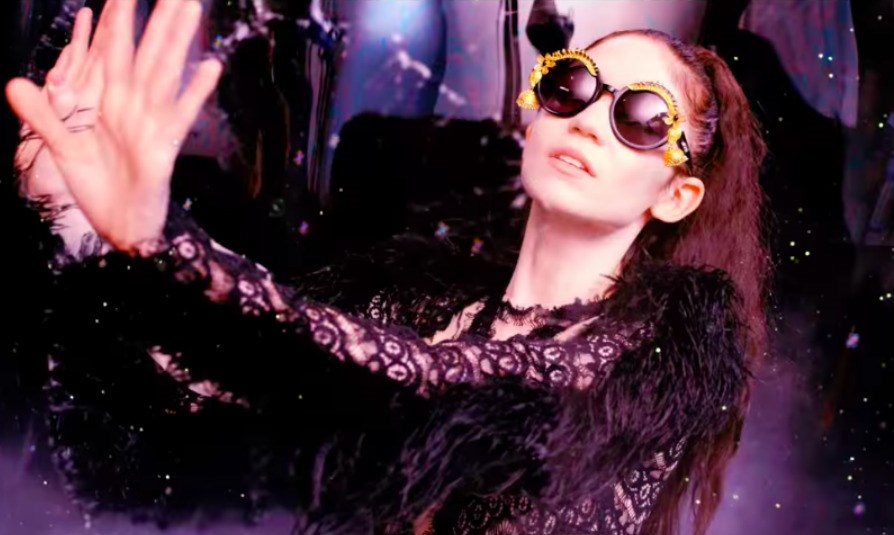 Grimes has tweeted her support for protesters against Kinder Morgan's Trans Mountain pipeline expansion and said she would join them while she is Vancouver this week for the 2018 Juno Awards on Sunday.
Canadian friends! All this week ppl will be taking action to defend the lands and waters from the Kinder Morgan pipeline. I'll be in Vancouver at the protests, please join us!! Sign up here to take action: https://t.co/RfKpfNQWvz #cdnpoli #bcpoli #ProtectThePacific #stopKM

— Grimes (@Grimezsz) March 21, 2018
Earlier this week, Burnaby RCMP said they arrested 15 people in the 8000-block of Shellmont Street for breaching a court-ordered injunction preventing them from being within five metres away from Trans Mountain facilities. The demonstrators have been released but are scheduled to appear in court over the next few weeks.
The police also arrested a woman for allegedly assaulting a security person that was filming protesters that had climbed onto an incoming truck. The woman allegedly ran towards the security person and slapped the camera out of his hand. Police said the woman remains in custody.
In total, over 50 people have been arrested for violating the injunction, which the company was granted on March 15. One of the people to be arrested and released was Romilly Cavanaugh, a former environmental engineer for the Trans Mountain pipeline.
Protesters have said they planned daily actions until at least March 26, which is the deadline for the company to clear trees before migratory birds return to nest in the area. Demonstrations are planned across Canada on Friday for a National Day of Action to Defend the Water.
Kinder Morgan plans to twin its existing Trans Mountain pipeline running from Edmonton to Burnaby, which would triple the volume of petroleum products it would carry and increase tanker traffic along the coast.
The producer and singer-songwriter Claire Boucher, known professionally as Grimes, was born and raised in Vancouver but now lives in Montreal. She is nominated for a 2018 Juno Award for Video of the Year for "Venus Fly", which is a collaboration with Janelle Monáe.
[youtube https://www.youtube.com/watch?v=eTLTXDHrgtw&w=560&h=315]