Every week our friends at The Georgia Straight provide us with a preview of what you'll see on – and in – their paper that week. They are THE source for lifestyle and entertainment in our city and along with their robust online presence they've always released a print edition, distributed everywhere each Thursday.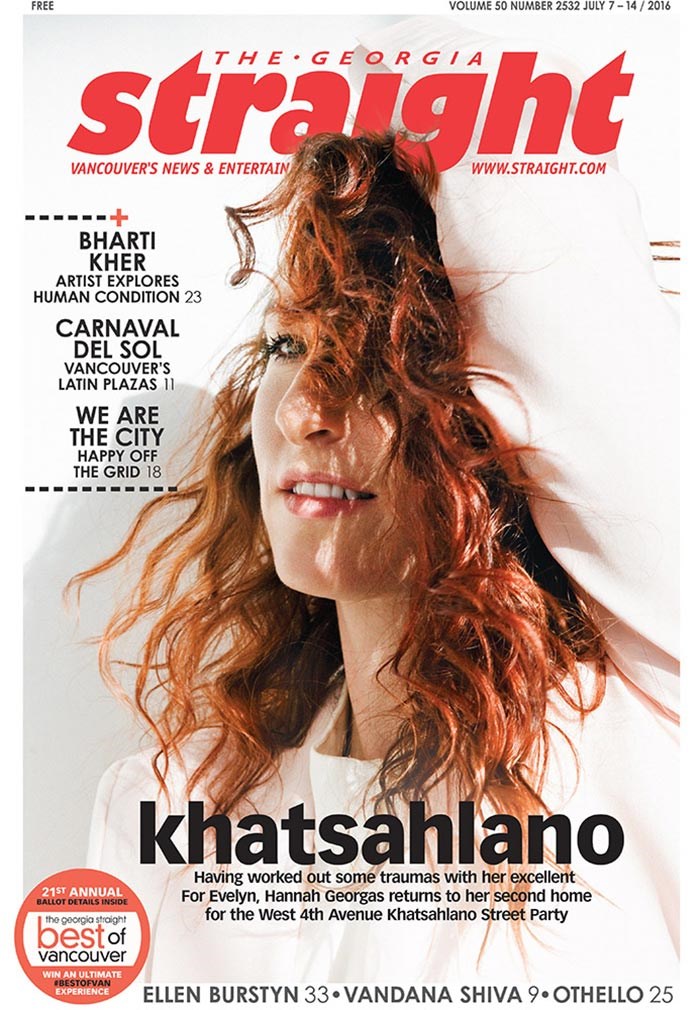 The cover this week is Khatsahlano! Having worked out some personal traumas with her excellent new album, For Evelyn, Hannah Georgas returns to her second home for the West 4th Khatsahlano Street Party.
Read the cover story, Hannah Georgas learns how to tame the monsters, HERE.
They also have a profile on London-born and New Delhi–based artist, Bharti Kher HERE.
Here are some links to stories highlighted on the cover:
– Carnaval del Sol brings Latin America plazas to Vancouver by Carlito Pablo.
– Vancouver's We Are the City breaks from music industry traditions with Above Club by Kate Wilson.
New issues of the Straight come out every Thursday. Grab one today!