October is Canadian Library Month. Did you know that there are close to 600 distinct public library systems, with almost 3000 branches across the country? Canadians make over 300 million visits in person to public, academic, and school libraries each year. Our Vancouver Public Library system is the third largest in Canada, with over 373,000 cardholders and more than 9 million items borrowed annually. What I'm trying to say is, if you've been meaning show your library love, there's no better time and no better way of showing your appreciation than checking out some of the myriad bookish goings-on in these coming weeks. Read on for top picks of where to go and who to see, from yours truly. If you have a literary event coming up and would like to be featured in next month's preview, email books@vancouverisawesome.com.
VPL Touch - October 4th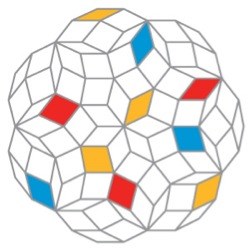 The Vancouver Public Library Foundation is hosting an evening of entertainment and innovation, with inter-active technologies and installations, live performances, and signature cocktails this Friday. An impressive silent auction will offer mentoring sessions from the VP of Pixar to Canucks Owner Francesco Aquilini, as well as some of Vancouver's most influential digerati. Proceeds from the Touch event directly support the VPL's Inspiration Lab initiative. You'll be helping to equip a bold, energetic space with state of the art technology: sound studio, video editing, and self-publishing support for all Vancouverites to enjoy. A special presentation of Canadian authors Jen Sookfong Lee and Steve Burgess will have local artists bring their short stories to life in real time.
VPL Atrium, 350 West Georgia Street
8pm - 1am, Tickets from $75 (fundraiser) LINK
Book Launch: The Dilettantes - October 4th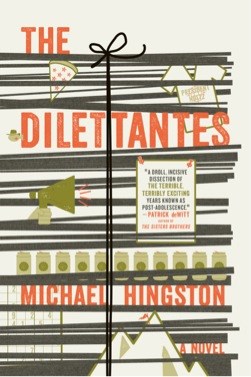 Come meet and hang out with author and Edmonton Journal books columnist Michael Hingston for the launch party of his debut novel, The Dilettantes, at Pulp Fiction. Joining him will be Thea Bowering, reading from her new story collection Love at Last Sight. There will be reading. There will be book signing. There will be cake. There will be coffee. And there will definitely be giant cans of Arizona Iced Tea.
"A fresh take on the campus novel, Michael Hingston's debut is a droll, incisive dissection of the terrible, terribly exciting years known as post-adolescence."
– Patrick deWitt, author of The Sisters Brothers
Pulp Fiction Books, 2422 Main Street
6:30pm, Free FB LINK
The Wayzgooze Printing Fair - October 5th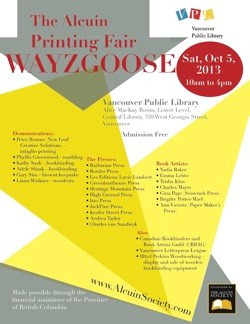 Originally, the Wayzgoose used to be a goose dinner offered by a young printer at the end of his apprentice-ship to all those who had helped him. Later, it came to represent the annual party that printing houses would hold at the end of summer, before printers went back to working by candlelight. Today the Wayzgoose is a wonderful occasion for the printing industry to exhibit their work and to connect with the public. This year's Wayzgoose brings together a wide range of printing presses, book artists and associations, all of them from BC, except for JackPine Press, travelling all the way from Saskatoon. The public will be treated to exciting demonstrations by fair participants, including book-binding and paper marbling. Books, ephemera and bookbinding equipment will be for sale.
Alice MacKay Room, VPL Central Branch
350 West Georgia Street
10am - 4pm, Free FB LINK
The Vancouver Art Book Fair - October 5th & 6th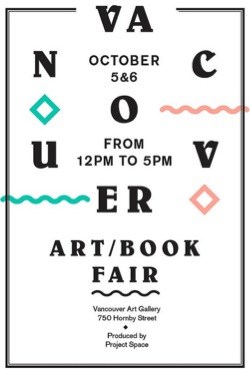 Part of a network international art book fairs taking place around the globe, VA/BF puts Vancouver artists on an international stage and brings artist publishing from around the world to our city. At a time when speculators bemoan "the death of print," artists aided by digital modes of production and distribution are reinventing the notion of the book and producing an unprecedented amount of material falling into the broad categorization of artists' publishing.Spanning all four floors of the Annex, VA/BF will include three rooms of publishers sharing and selling their wares, performances, panels, work-shops, artist talks, installations and more.
Saturday and Sunday, October 5th & 6th
Vancouver Art Gallery, 750 Hornby Street
12 - 5pm Free LINK
Lightweb Darkweb: an evening with Raffi - October 9th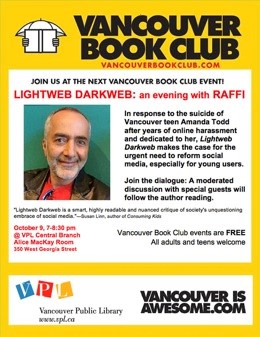 Vancouver is Awesome's very own Bookclub Meeting! Our seasonal events are like a mashup of a typical book club, an author reading, and a Q&A session, all in one! This fall we've chosen Raffi's just-published book, Lightweb Darkweb. Did you know—apart from being one of the world's most loved children's entertainers— that Raffi is a tech enthusiast, entrepreneur, ecology, and child safety advocate? Lightweb Darkweb explores the pernicious effects of an omnipresent social media on its most vulnerable users: children and teens. This VPL cosponsored event will include an author presentation and book signing, as well as a moderated discussion with special guests from the Centre for Child Honouring and The Red Hood Project.
VPL Central Branch,
350 West Georgia Street
7 - 8:30pm, Free FB LINK 
Poetry Party: The Book of Scraps - October 10th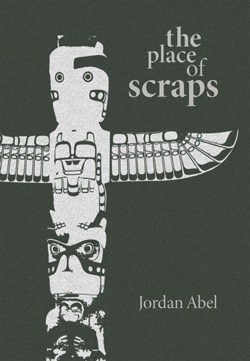 Poet Jordan Abel launches his first book, The Place of Scraps, in tandem with the latest issue of Poetry is Dead Magazine at Western Front Gallery. The Place of Scraps revolves around Marius Barbeau, an early-twentieth-century ethnographer, who studied many of the First Nations cultures in the Pacific Northwest, including Jordan Abel's ancestral Nisga'a Nation. While Barbeau strove to protect First Nations cultures from vanishing, he ended up playing an active role in dismantling the very same cultures he tried to save. The evening begins at 8:00 p.m. with readings from PiD poets, followed by a special live DJ'd sound poem using sound clips from the audience, performed by Daniel Zomparelli. Next, Jordan will give readings and a visual/sound presentation from his book. A multi-layered affair. Be sure to check it out.
Western Front, 303 East 8th Avenue
8pm, Free FB LINK
Plain Language Conference - October 10th-13th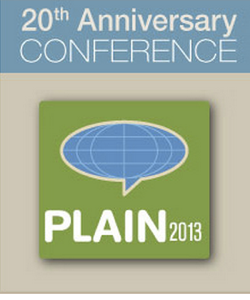 On October 13, many countries will celebrate Inter-national Plain Language Day. The City of Vancouver has also proclaimed the week of the conference to be the city's first Plain Language Week. The philosophy behind plain language pushes for simplicity, clarity, effective-ness, and comprehensibility: A welcome change for those suffering from jargon-fatigue or corp-speak. This event seems to be about networking, sharing, and learning about plain language and its applications in various fields, with several interesting speakers from all over the world. For an organization advocating plain language I found their website a bit difficult to navigate. Nevertheless Plain2013 sounds like an interesting conference to attend if you, or your organization, can afford the $500 registration fee.
Coast Plaza Hotel & Suites, 1763 Comox Street
October 10th 5pm - 13th 4pm, $500 LINK
Book Launch: Sinuous - October 11th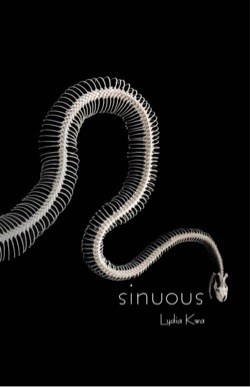 Lydia Kwa launches sinuous, her newest collection of poetry at UNIT/PITT Projects (formerly the Helen Pitt Gallery).
"sinuous is a map that charts both a poetic and psychological journey, a full topographical internal map from Jomon to the culture of the 'endless, continuous onslaught of trauma' that colonialism has been for the world. It is a map of the journey from our alienation to our connection with the universe and from one another. More poignantly it bares our alienation from our personal internal world. The incredible poetry in this book will walk you into the light where you may re-connect with self and the world outside."
- Lee Maracle, author of First Wives Club
UNIT/PITT Projects, 236 East Pender Street
7:30pm Free LINK
Vancouver Writers Festival - October 22nd - 27th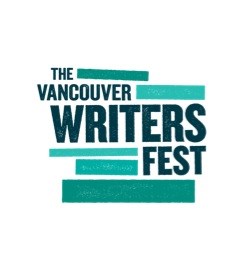 This year marks the 25th glorious turn of this annual touchstone event - a kind of early Christmas for all us book fiends and library loafers. This year boasts over 80 events over six days, including five Giller Prize nominees (Joseph Boyden, Wayne Grady, Wayne Johnston, Lisa Moore and Michael Winter), Margaret Atwood, Douglas Coupland, Rachel Kushner, Michelle Tremblay, Earl Lovelace, Anne Michales, Nadeem Aslam, George Packer... The list just goes on. There is something for everyone. It's just a matter of looking, and managing to score tickets. Hop to it before they're all gone!
Various venues, Granville Island
October 22nd - 27th, various ticket prices LINK